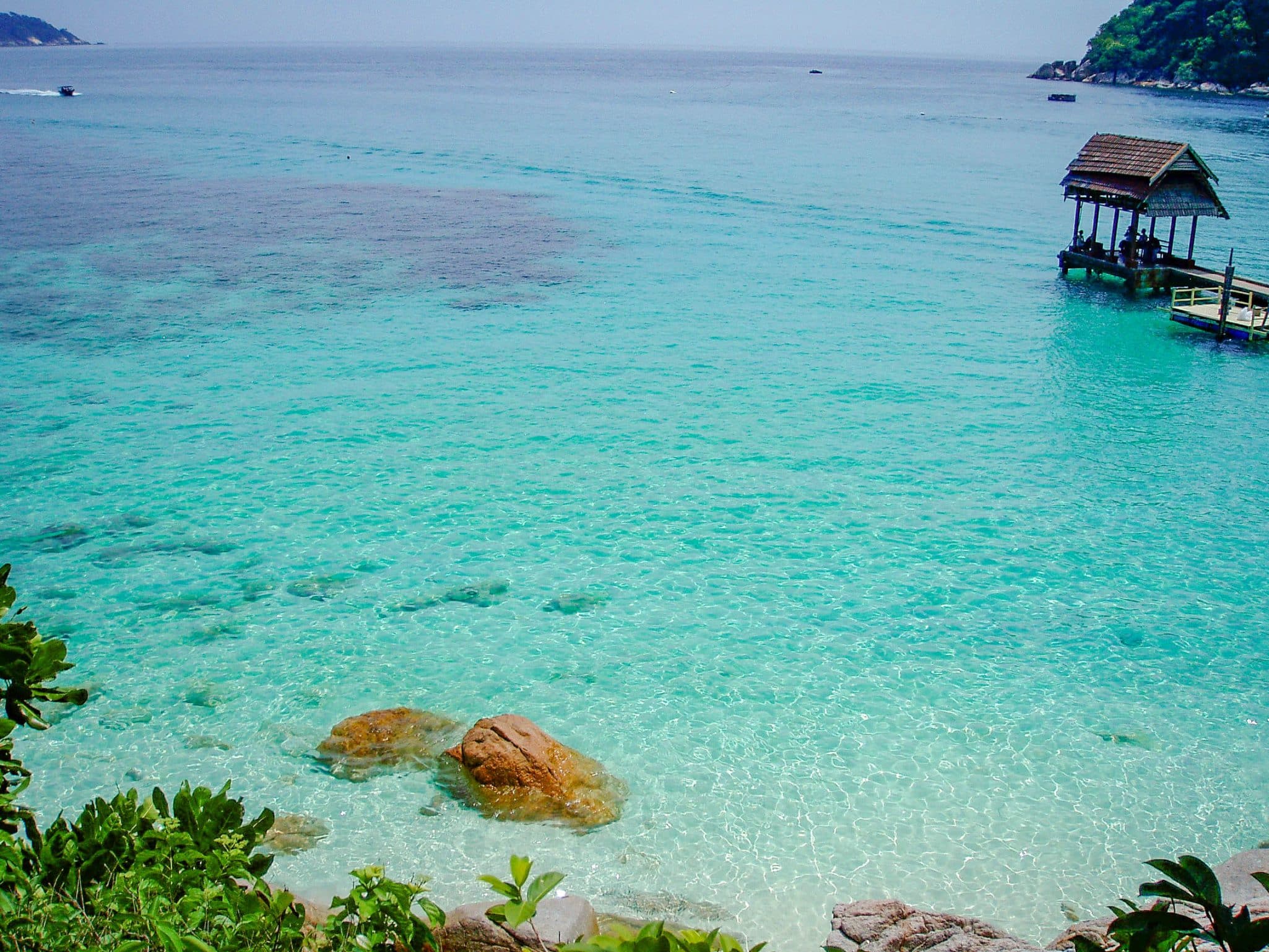 Welcome to Malaysia
Home to pristine beaches and the world's oldest jungle
Malaysia is a curious and exciting place with a huge mix of cultures, religions, and cuisine. Every part of Malaysia has something unique to offer, and the beaches at Perhantian Islands are some of the best in Asia. In Malaysia, you'll also find the oldest rainforest in the world, home to tigers, leopards, and even rhinos!
Amazing experiences in Malaysia
The world's oldest jungle
Taman Negara is today a national park and nature reserve, home to protected wildlife and various plants. It's also, supposedly, the oldest jungle in the world. Estimates place this jungle at having remained intact as it is today for the past 130 million years!! It's a place older than us, as old as the mountains and the oceans, and it is teeming with life.
Paradise beaches
Malaysia is such a diverse country with a bustling capital and so much dense, ancient jungle. But it also has some of the most stunning paradise beaches in Southeast Asia. The Perhentian Islands are little pockets of paradise where you can go to relax and snorkel. Quiet, peaceful, unspoiled beaches that can remove all your troubles and put you in a state of absolute bliss.
Tea fields in Cameron Highlands
If you want to understand the traditional culture of Malaysia, the Cameron Highlands is where to go. Tea estates and rice paddies take you back to the pre-modern era of Malaysia where so many locals still live and work to this day. It's an area of real rugged natural beauty, where you can learn and appreciate the agricultural history of Malaysia.
A very modern capital
Kuala Lumpur is at odds in a really wonderful way with the jungles, tea fields, and islands of Malaysia. While much of the country is rich and wild landscapes, Kuala Lumpur is a bustling, state-of-the-art city full of cafes, restaurants, and bars where you can relax and enjoy some of the finest foods in Asia. It's a place of five-star hotels and a fantastic transportation infrastructure. A hugely dynamic city.
Best sights in Malaysia
Kuala Lumpur (capital)
The world's only city that contains its own rainforest! The iconic Petronas Twin Towers are one of the world's tallest buildings. And near the city are the incredible Batu Caves, which hide a Hindu temple.
Perhentian Islands (329km from Kuala Lumpur)
A collection of paradise islands on the Eastern side of Malaysia. As any paradise island is, they are the ideal place to swim, dive, relax, and throw away your troubles.
Langkawi (413km from Kuala Lumpur)
This is an archipelago of 99 islands known as the Jewel of Kedah, not far from the border of Thailand. They are peaceful, relaxing little drops of green and sandy paradise.
Taman Negara (243km from Kuala Lumpur)
This is a seemingly endless national park which envelops a rainforest that's estimated to be 130 million years old! You can walk the canopies, take river trips, and trek across the jungle.
Danum Valley, Sabah (1.785km from Kuala Lumpur)
A massive lowland forest valley with an incredibly diverse range of wildlife, including rhinos, leopards, and orangutans! It's an untouched area of wildlife which never before had human settlers.
Cameron Highlands (206km from Kuala Lumpur)
One of the coolest areas of Malaysia, weather-wise, the highlands are famous for their tea fields, as well as some captivating rivers, lakes, waterfalls, and forests.
How to get around
I always use 12Go for traveling Asia. This site is so easy to use. It quickly comes up with a variety of transport options to suit your time and budget. All costs are shown, even taxis.
Best time to visit
There are so many reasons to visit Malaysia, especially if you love amazing beaches and are looking for diving opportunities! If you're planning on spending a lot of time on the East coast then you'll want to visit between March and September as it's dry and perfect for long days on the beach.
If you're looking to enjoy the West coast then visit November to August. Around the country you'll find the most rain in September and October.
Practical info
Language: Malay
Currency: Ringgit
Plugs: Malaysia uses the Type G power plugs used most famously in the UK, with a voltage of 240V. I recommend getting a universal adapter
Population: 31 million
Important telephone numbers: 999 for all emergencies
Visa: US citizens, and citizens of several other countries, don't need a visa to stay in Malaysia, and can stay for 90 days.
Rough Budget
Malaysian Phrases
Hello: Hello
Thank you: Terima kasih
Yes: Ya
No: Tidak
Bye: Selamat tinggal
Cheers: Sorakan
Posts from Malaysia