Adventurous Miriam uses affiliate links, which means that if you make a purchase through my links, I may earn an affiliate commission.
It's been a bit of a strange week for me. Mostly because this is my last week as a fulltime copywriter at hummel, which makes me sad. I've worked there for a year now, and many of my colleagues have grown into friends, especially those in my department. We have such a great work environment with lots of fun, respect for one another and good teamwork. I'm sad about leaving these lovely people, and I will miss the daily hugs and conversations most of all.
At the same time, I'm excited about going freelance, and I feel it's the right thing for me at this point. I love the freedom of waking up when I want (who doesn't), being able to travel when I want, to work for different brands and to blog. I really look forward to being more comitted to this blog, and I know I'll be happy with all of this. Right now it's just… hard.
Well, enough sobbing from me. Let's move on to this week's photos!
Tuesday, my department went for sushi at my favorite place Saichi. They have this All you can eat concept, and guess who makes sure to take full advantage of that?! That's right. I always eat so much sushi that I feel sick and can't ride my bike home – or maybe I'm just lazy. Let's leave it at that.
Sushi at Saichi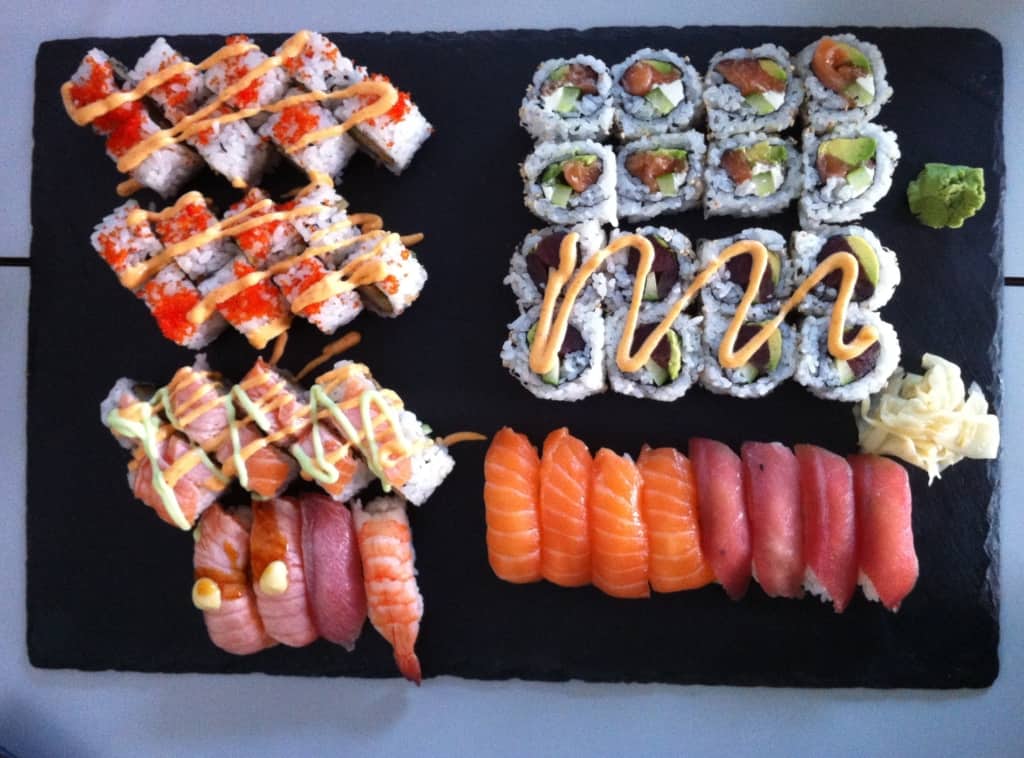 I also went to Sankt Hans this week. We celebrate this Nordic tradition every year on the 23rd of June to welcome summer solstice (midsummer) and traditionally to ward away evil spirits. This is done by making a huge bonfire and place a witch made of clothes and straw on top of it as a remembrance of the church's witch burnings from 1540 to 1693.
Sankt Hans is celebrated with picnics, drinking and singing, and usually the mayor of the city or someone important says a few words before the bonfire is lit.
Sankt Hans in the University Park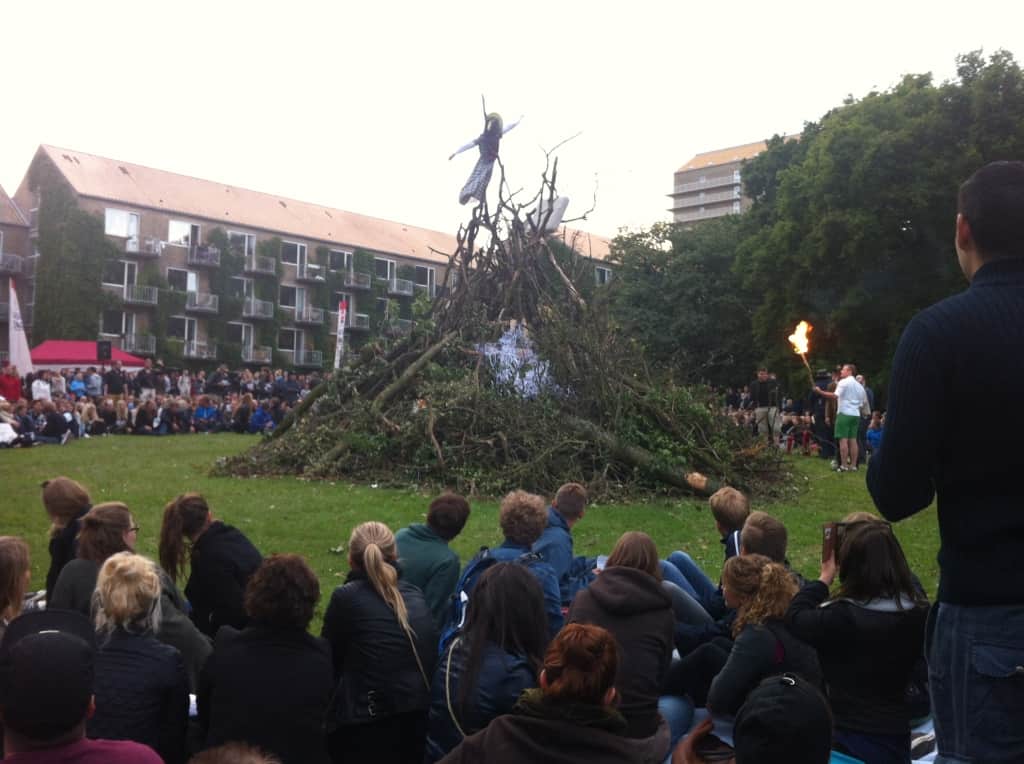 The picture below was taken this morning on my way to work. The kanal in Aarhus is sort of a hot spot as it's surrounded by cafees, night clubs and stores. Everyone comes here to enjoy the good weather and drink beer during those summer months, and in the weekends this is the place to go clubbing.
The canal in Aarhus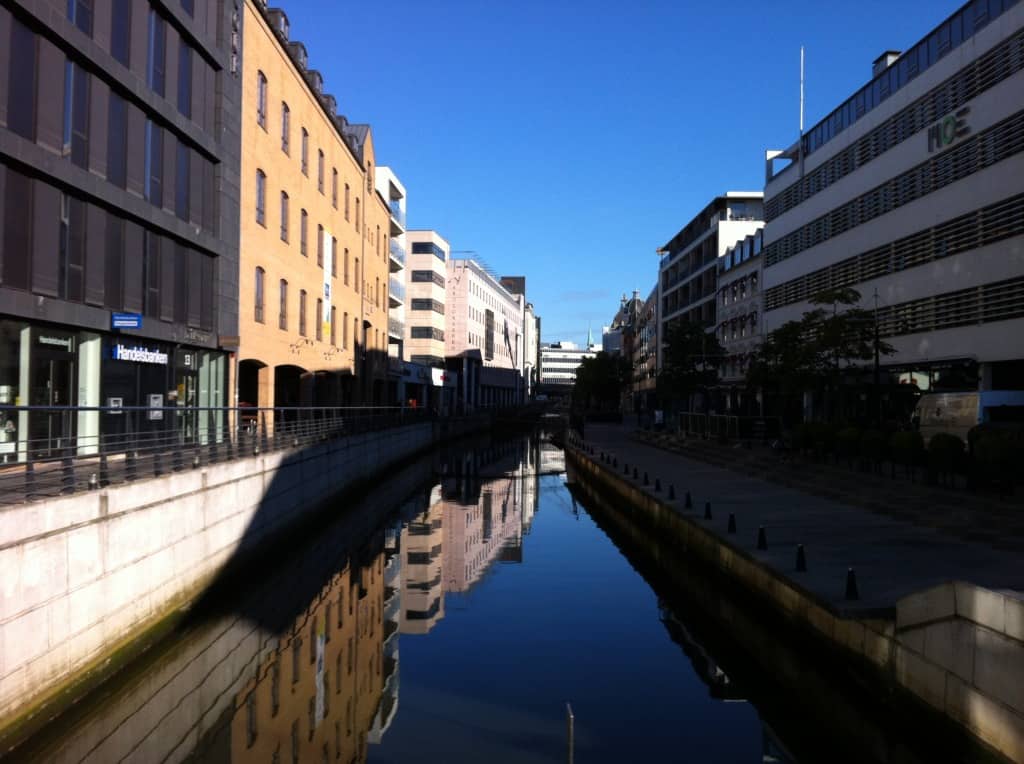 A few days ago, a very dear colleague had her birthday, which was celebrated with – you guessed it – pastry. What you see below is a very common kind of Danish pastry called kanelstang (cinnamon puff pastry) with custard and icing that many Danes would eat for breakfast, especially on weekends. I don't fancy sugar in the morning, so I had one piece after lunch… Okay, fine, I had two, and it was worth every bite!
Kanelstang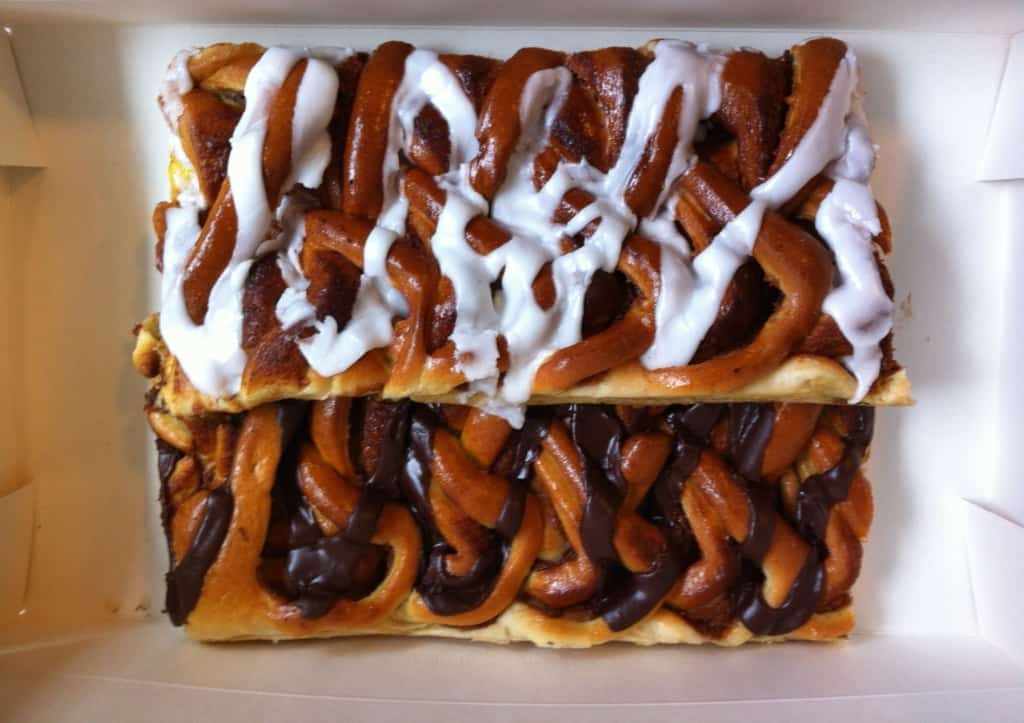 That's it for me! See you next week when I'll be in the Philippines. I'm getting quite excited about it over here!