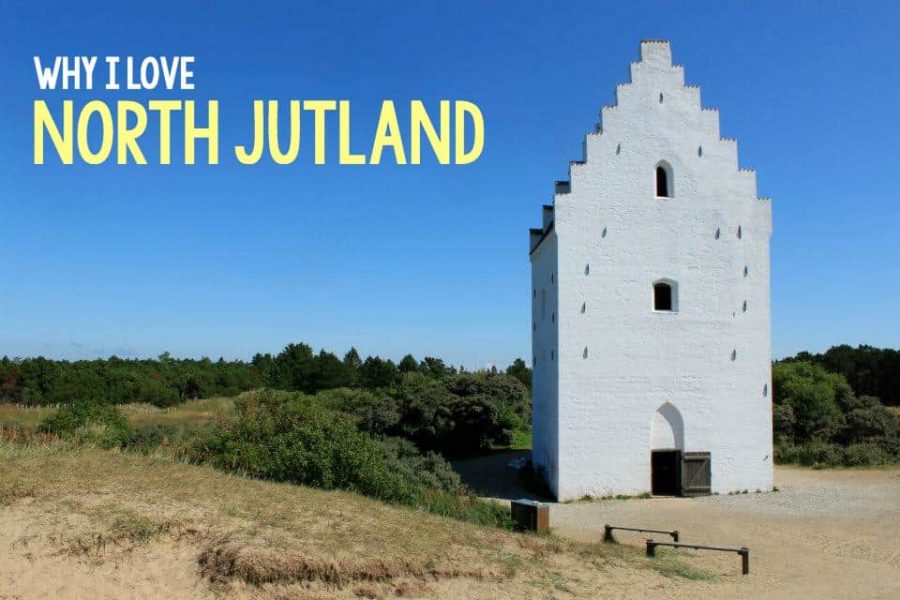 Denmark – my home and birth place. I grew up in the Central Jutland Region, but my parents are from the North, so we have spent all our summers up there when I was a kid. I love to return because the area has so many good memories, and I always seem to get surprised by the beauty and unique landscape.
SUMMER HOUSES & DANISH HYGGE
If you ever visit North Jutland, you're bound to run into a summer house or two. This region has quite a few! I went there recently with family from the US and we lived in the summer house on the photo below. In the morning, we had breakfast on the terrace and at night we barbecued and had a bonfire. I really love the Danish summers.
* hygge is a Danish expression and can be translated as cosyness. Like when you're enjoying a glass of wine with your sweetheart, going out with friends, a Sunday afternoon in front of the TV or visiting loved ones.
KATTEGAT
Northern Denmark is surrounded by the Northern Sea to the West and Kattegat to the East. Kattegat is more calm and suited for swimming with the family than the Northern Sea, but it doesn't have the same charm. I still love going there which is why I come back every summer.
BEAUTIFUL LAKES AND FORESTS
You'll find plenty of stunning lakes and forests in Denmark, but some of the best one are in the North. For me, Tversted Lakes are some of the most relaxing forests, perfect for long bike rides and picnics.
OUR VERY OWN DESERT
Yes. We do actually have our very own desert in Denmark. At Råbjerg Mile, there's a somewhat huge sand dune area where you can get that Middle Eastern desert feeling. Sort of.
BUNKERS & THE WEST COAST
The West Coast and Northern Sea are really something. Compared to the rest of Denmark, the water is colder here, it's windier and you have to be extra careful of current. It has a special ring to it… The many German bunkers from World War II… The large sand dunes and rough waves…. The taste of salt you get on your lips.

ICE CREAMS. OBVIOUSLY.
Danes like ice cream from The Blue Ice Cream House in Tversted. A lot.
STRANDBY. HOME SWEET HOME.
Strandby is special to me because of its history. This is the town where my parents grew up, where my granddad helped hide jews in their cellar during World War II and sail them to Sweden in the night. Where dad got his passion for fishing.
This is a special place, indeed.
What is your favorite place in your home country?
Pin to Pinterest
The following two tabs change content below.
I'm Miriam Risager, and this site has been my scrap-book, playground and home since 2013. I launched this blog as a way to share my journey, as well as share the hows, whys and wheres for other travelers.