We got to the small town of Santa Elena late at night. The next morning, we signed up for a trip ($30) to the hanging bridges of Selvatura Park, which is part of Monteverde Cloud Forest. I've done this years ago in Malaysia, so I reckoned it would be fun. We were picked up at 5am and driven to the entrance from which point we were on our own.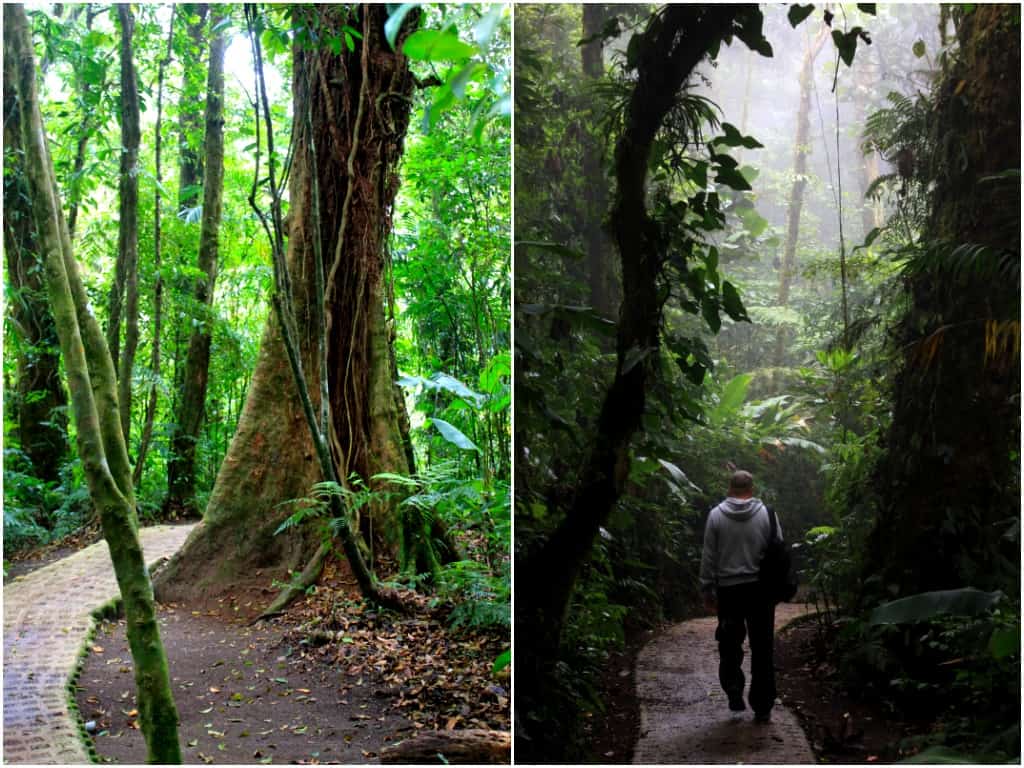 There was a paved trail through the forest and signs leading us towards the bridges, so getting lost wasn't an option. Walking between the trees, just listening to the crickets, exotic birds making unfamiliar chirps and trees creaking as the wind pushed them back and forth, was quite tranquilizing. However, it would be a lie to say that it wasn't a bit spine-chilling too, especially on the densely vegetated stretches.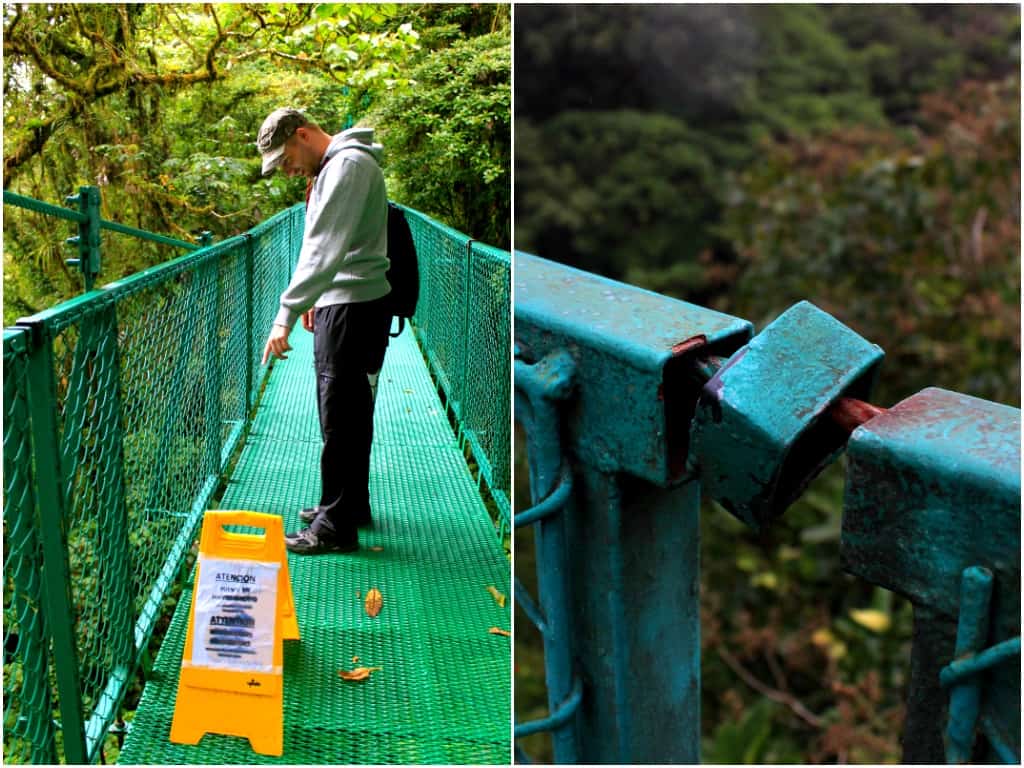 The walkway consists of 8 hanging bridges connected by trails covering 3km. The bridges vary from 50m to 170m and are suspended at heights ranging from 12m to 60m. This bridge system is the widest and sturdiest in Costa Rica. The walk took us between 2 and 2,5 hours with lots of stops included, where we saw birds and plant life.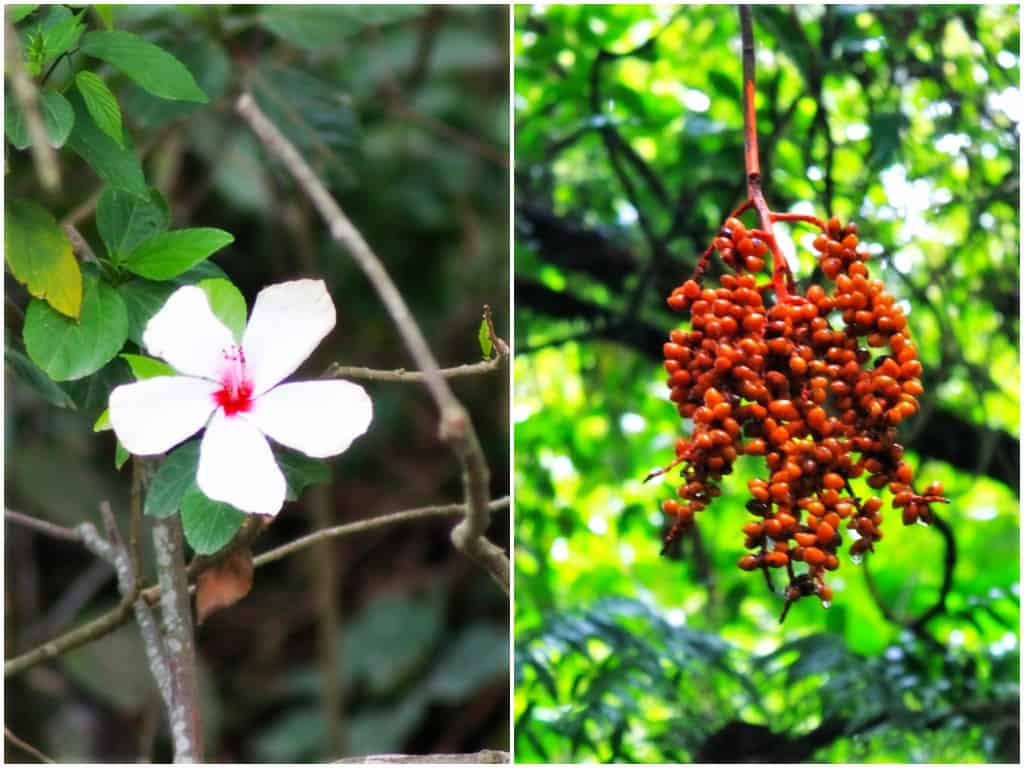 ALONE IN THE JUNGLE OF HORROR
The last part of the trail looked like something taken right out of Predator. Sounds were more intense, jungle more dense and the fog sneaked in and enclosed the trees in walls of whiteness. My arachnophobia, that I had pretty much managed to overcome, suddenly worsened when we walked this stretch, and I feared tarantulas lurking everywhere on those treacherous trees.
Ugh.
I walked faster with my eye panically glued to the path and eventually ended up pacing through the woods ready to jump kick the first animal that crossed my way. This was not a happy camper.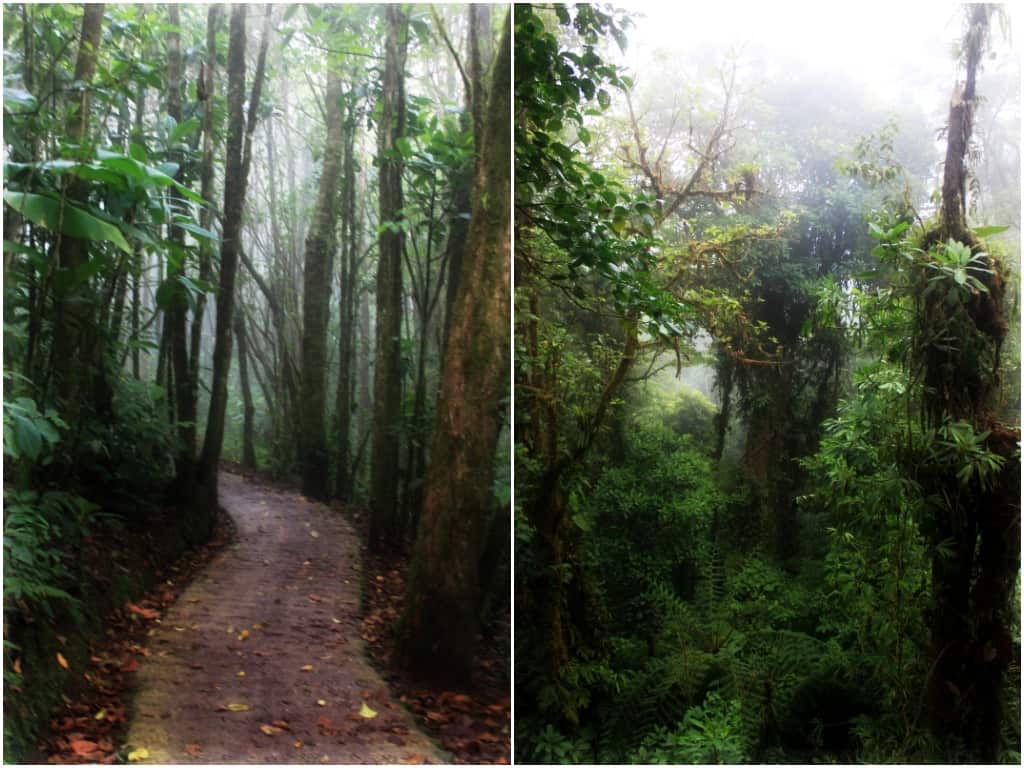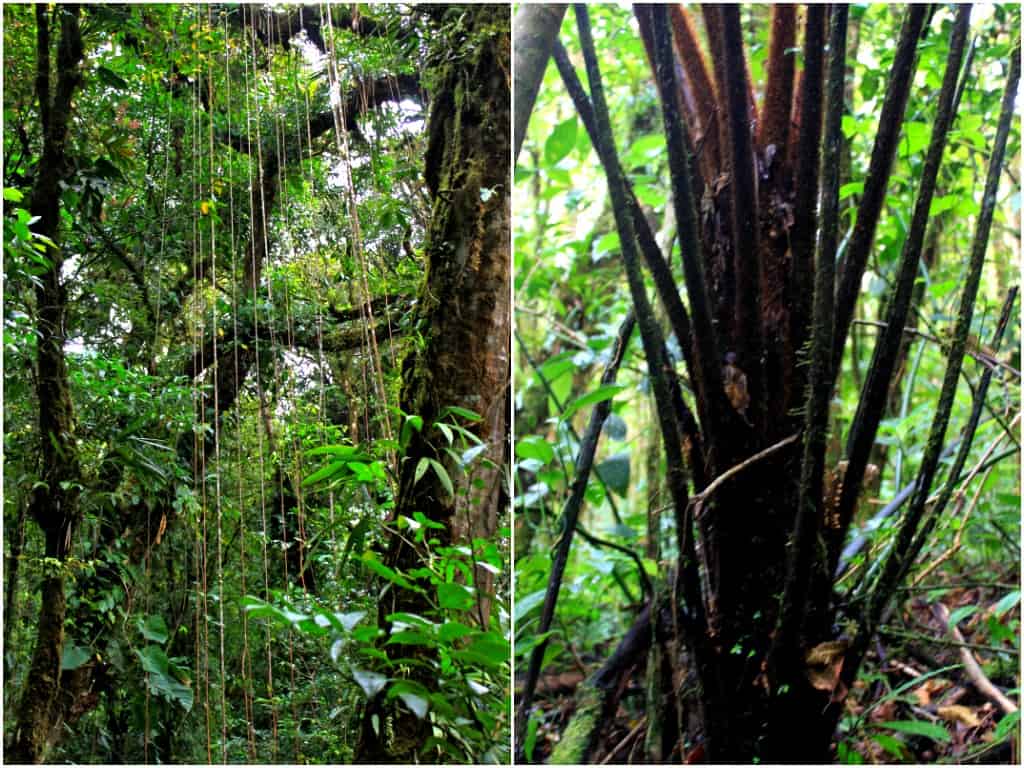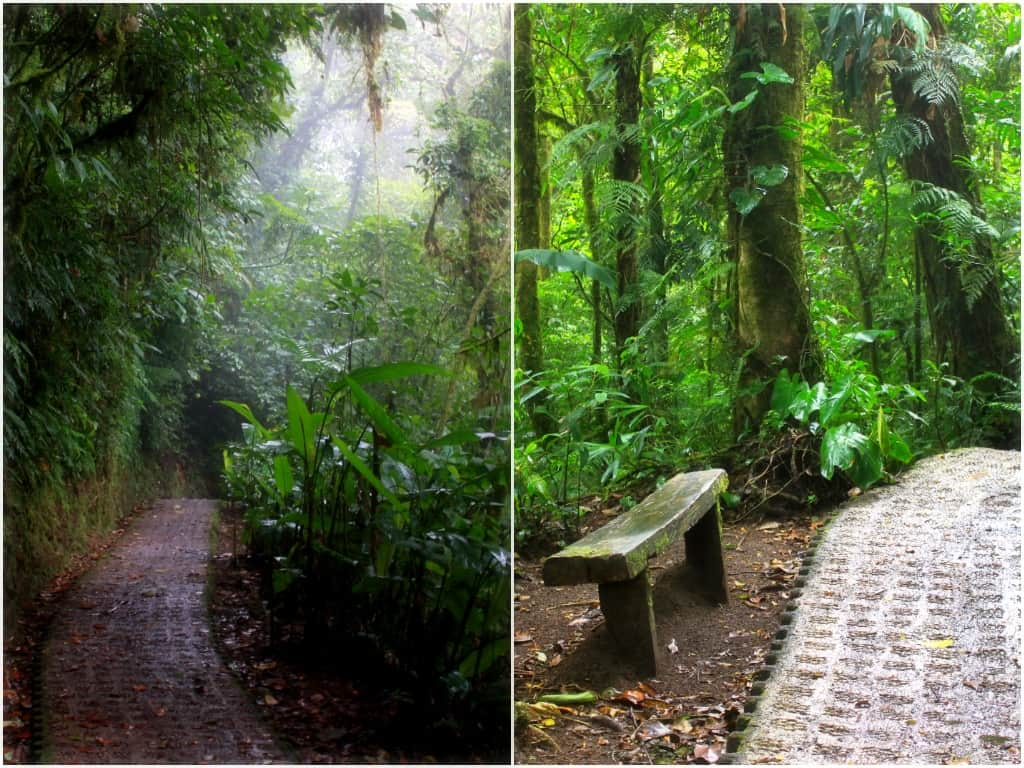 Surprise, surprise, we managed to get out without being jumped or seeing an even remotely scary animal, and after half an hour, we took a minibus back to Santa Elena. Next adventure is the night trek.
WHAT TO BRING TO SELVATURA PARK
Long pants and long-sleeved tee/zip jacket
Camera
Insect repellent
Water
Hiking shoes.
Rain gear
* Small tip: Make sure to wear the socks over your pants as this prevents insects, leeches or worse from biting. For an extra layer of protection, spray some mosquito repellant on your socks. I always do that when I hike and it works like a charm.
Pin to Pinterest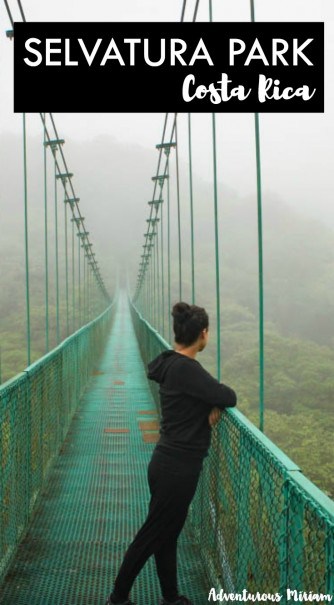 The following two tabs change content below.
I'm Miriam Risager, and this site has been my scrap-book, playground and home since 2013. I launched this blog as a way to share my journey, as well as share the hows, whys and wheres for other travelers.