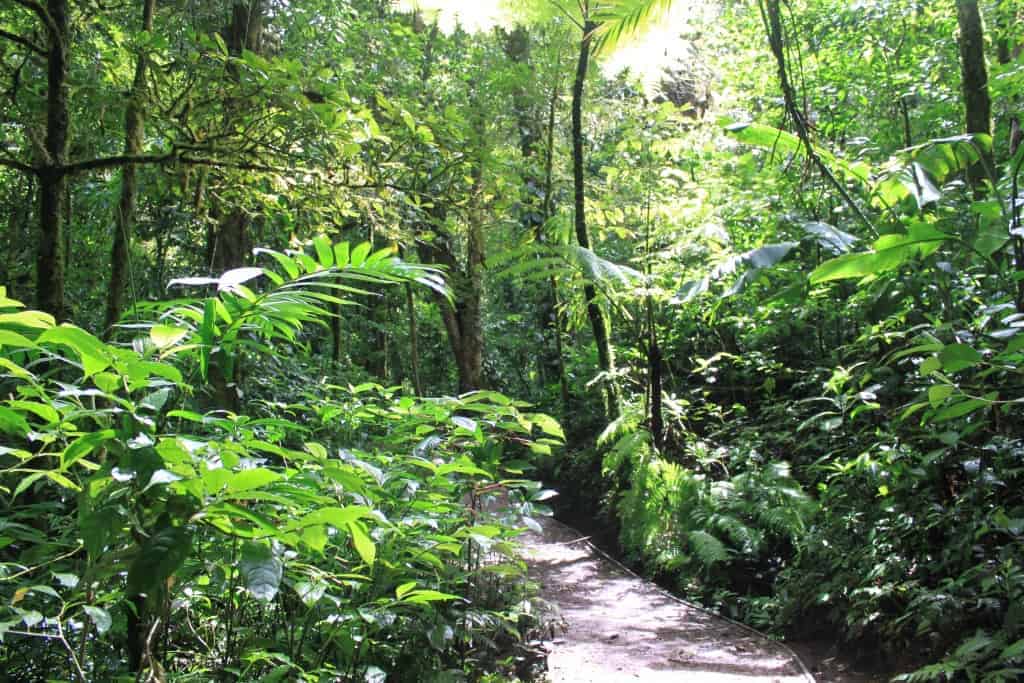 I've always imagined that Costa Rica was the best place in the world to spot wildlife, so when we planned a trip there I did a thorough research of which nature park to visit. I had several to choose between: Monteverde (the cloud forest) Manuel Antonio National Park (reputation of being one of the most beautiful national parks in the world) and Tortuguero National Park (the place to spot turtles).
Seeing as my favourite animal is the turtle, the Tortuguero was my first choice, but it was a bad time to visit season wise. Manuel Antonio is the smallest of the parks, and I had heard that Monteverde was the best place to see animals, plus it was a cloud forest, which gave it a mythical touch. This was our winner!
FINDING ROY PORRAS
Being where the wildlife was, when to go and all that stuff was entirely depending on the guide, so this person had to be chosen wisely. I spent a long time on the Internet searching for guides, and I kept hearing about this particular guy named Roy Porras. He had gotten excellent reviews on Tripadvisor (my travel compass) in which he was spoken of as an enthusiastic and wildlife-finding guide.
Finding him turned out to be somewhat of a guide-hunt as there were no contact info anywhere. As soon as we got to Monteverde I started asking around for him – figured that a guide with such a great rep must be well-known. I went to several travel agencies in town and mentioned his name until someone said: "Yes. I know Roy, he's my cousin" (or something). So he called him up, gave me the phone and I set up a tour with him the following morning.
Mission find-Roy-Porras accomplished.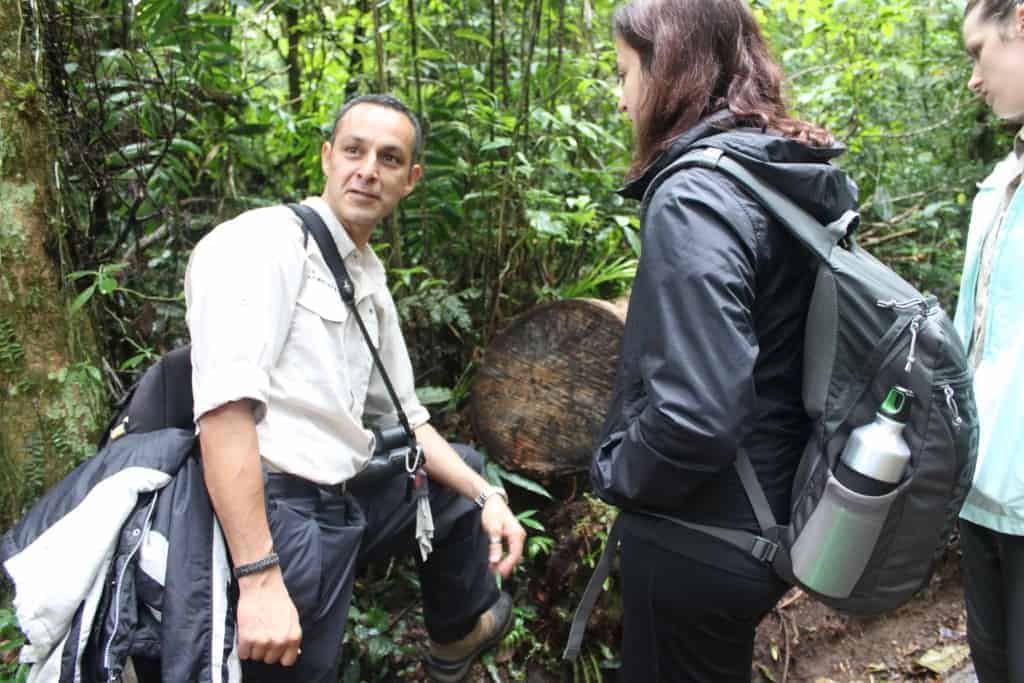 We took a chicken bus to the park entrance and met up with Roy at 8am. There were six other people waiting for him, too – apparently the guides in Monteverde are self-employed and thus you hire them directly by either finding them in advance or choosing one when you get there.
I was really excited. This was what I had been waiting for and looking forward to throughout our whole Central America trip – the wildlife.
We stopped a few times to look at a centipede or insect, and Roy was very thorough about explained how everything worked. It was clear from the beginning that he was extremely passionate. This was indeed a man who loved his job and who loved the cloud forest.
I asked a few times about wildlife, like, if we would see any sloths, monkeys, spiders or frogs, but he kept saying Maybe or It's not so likely. I was confused. Were we not in a national park in Costa Rica? Had I misunderstood something? And if there was no wildlife, then what are we walking around in the forest for?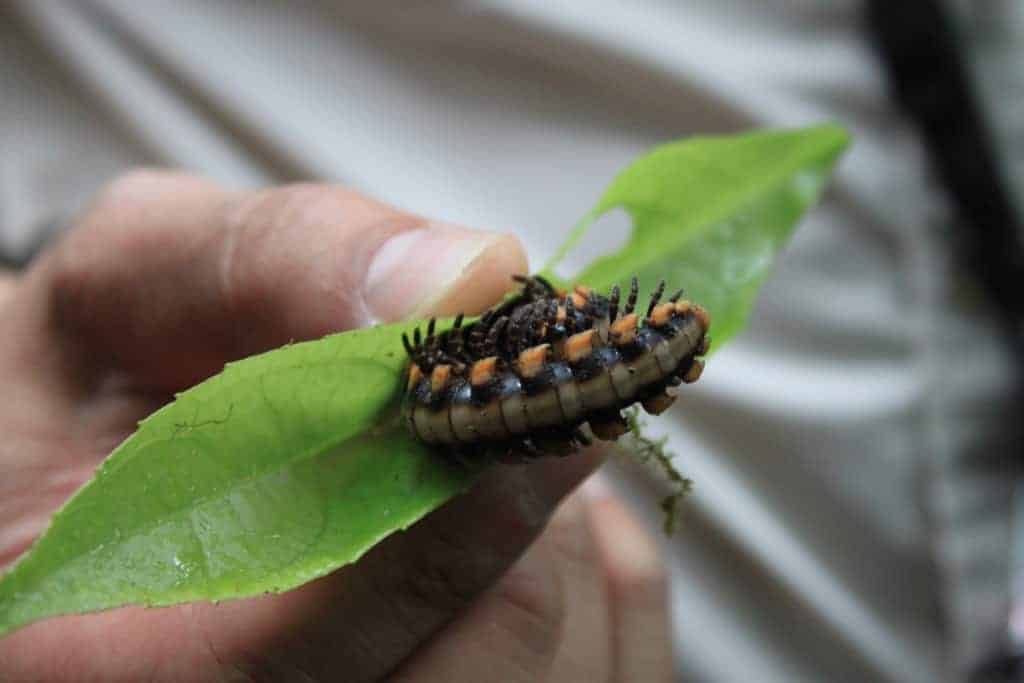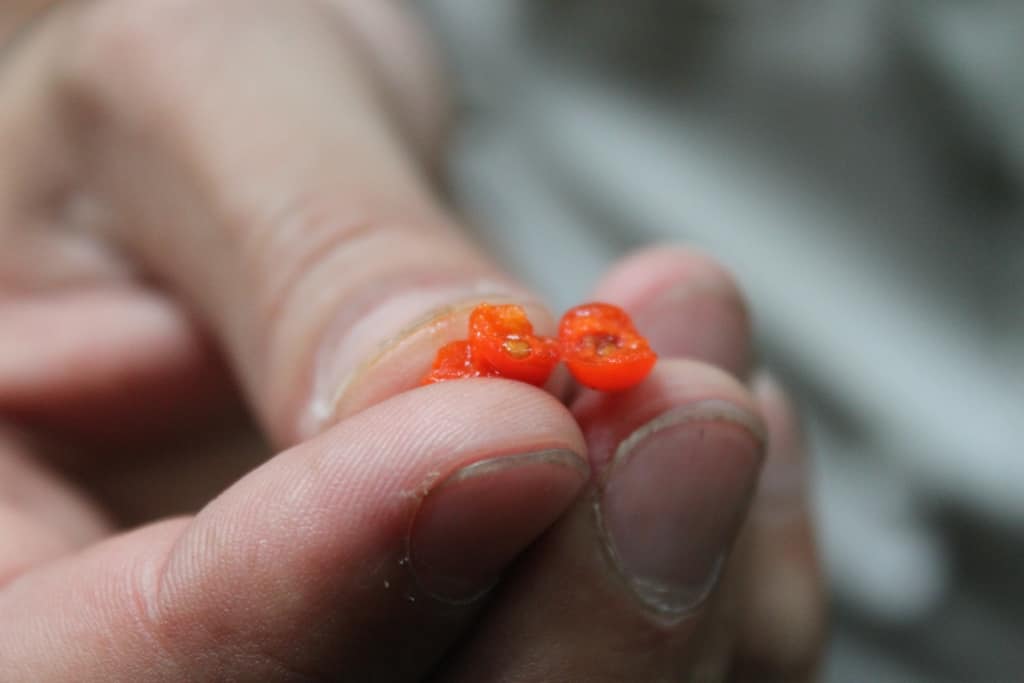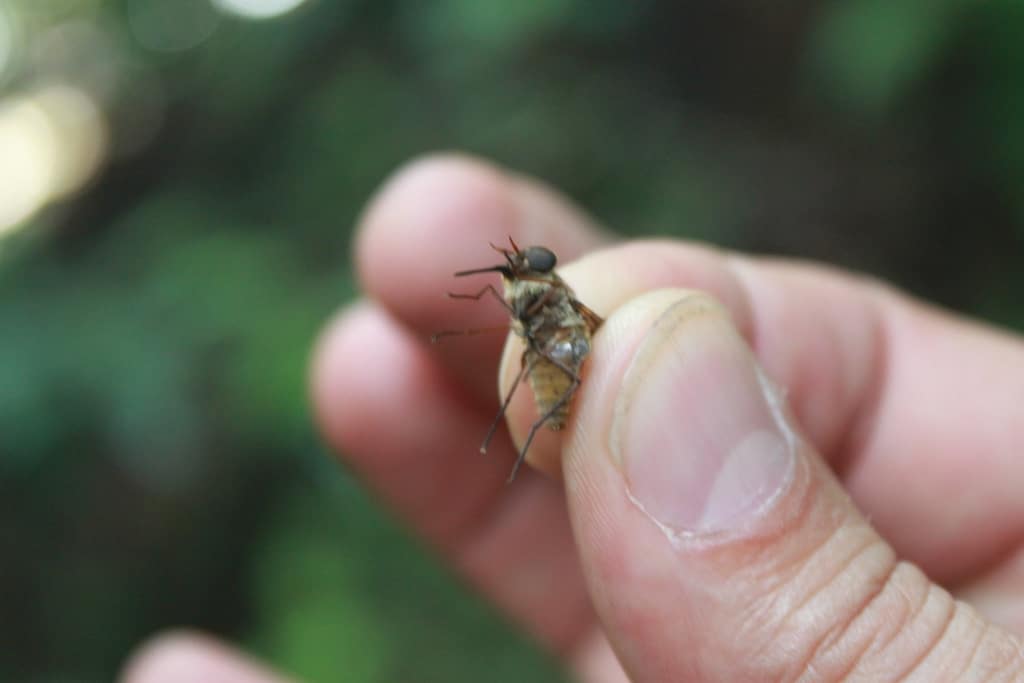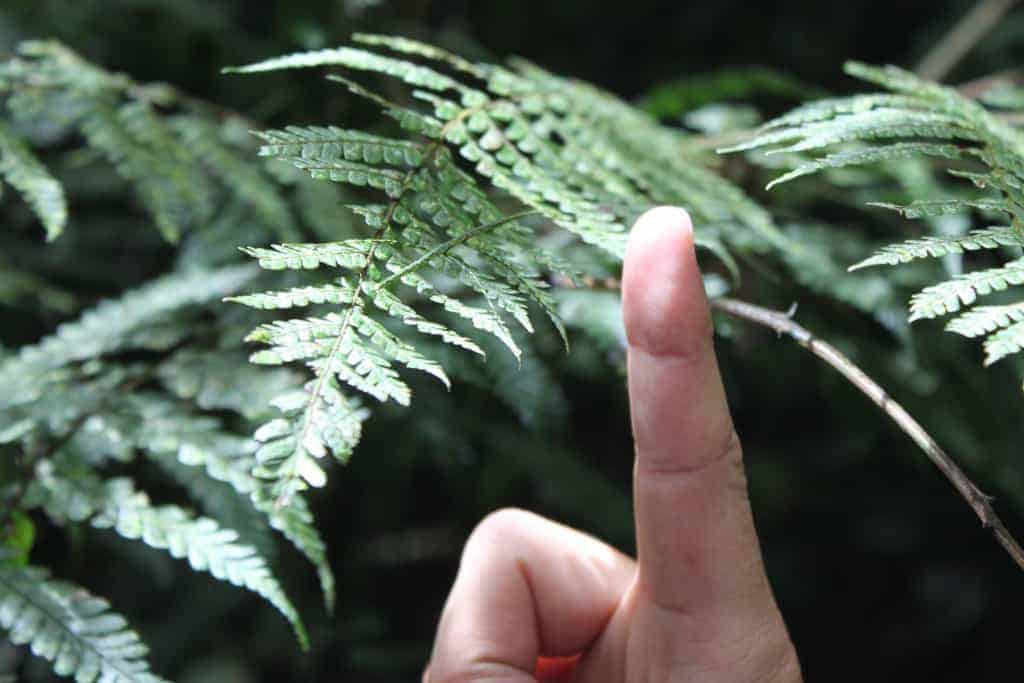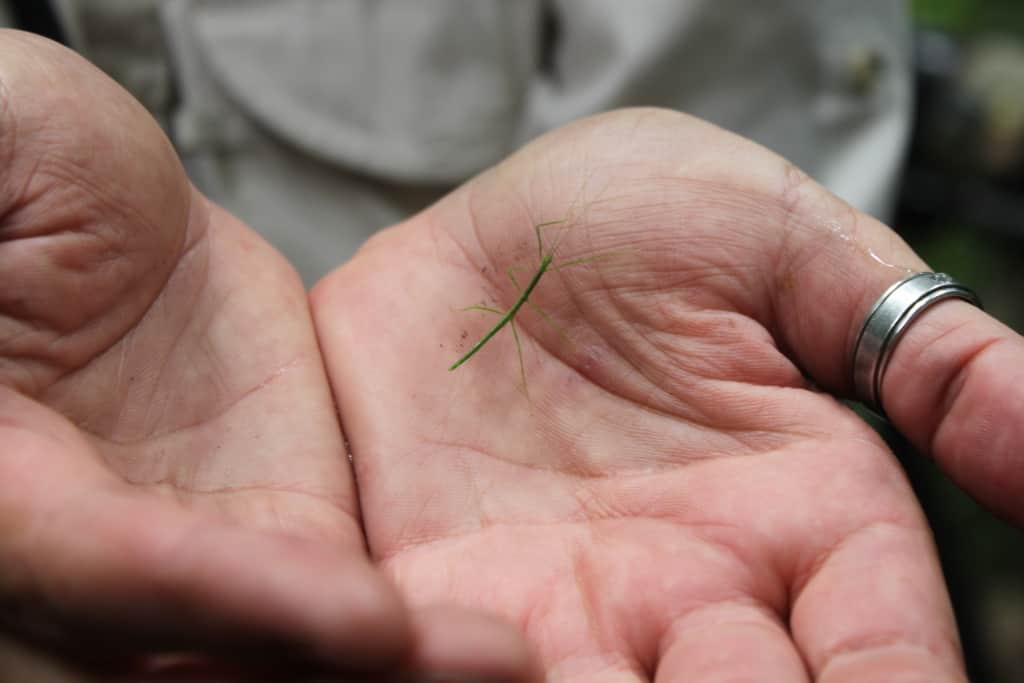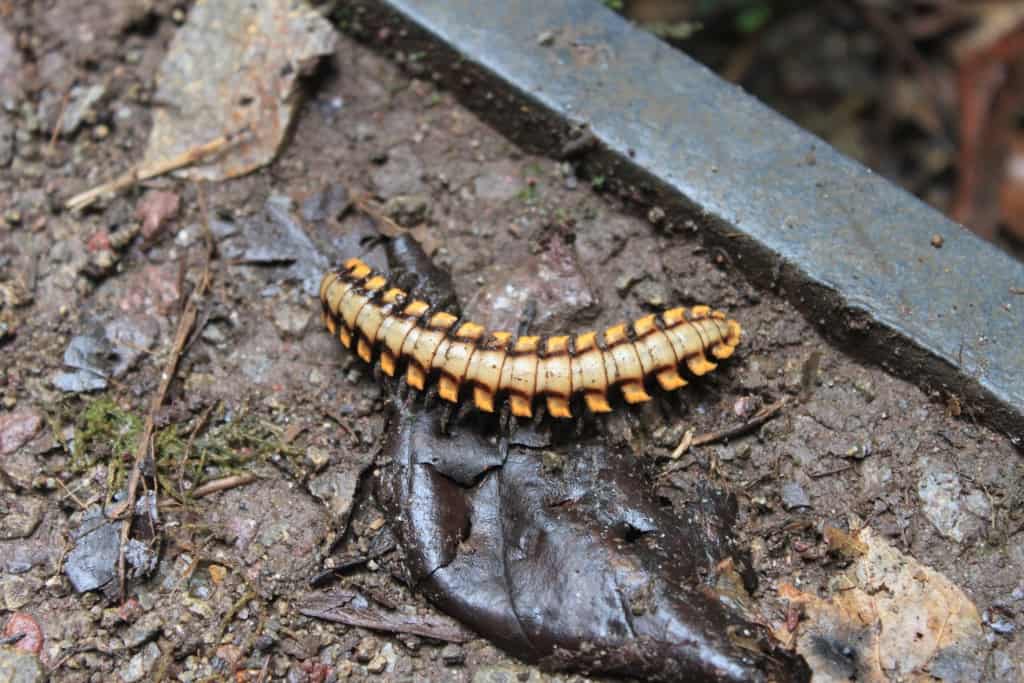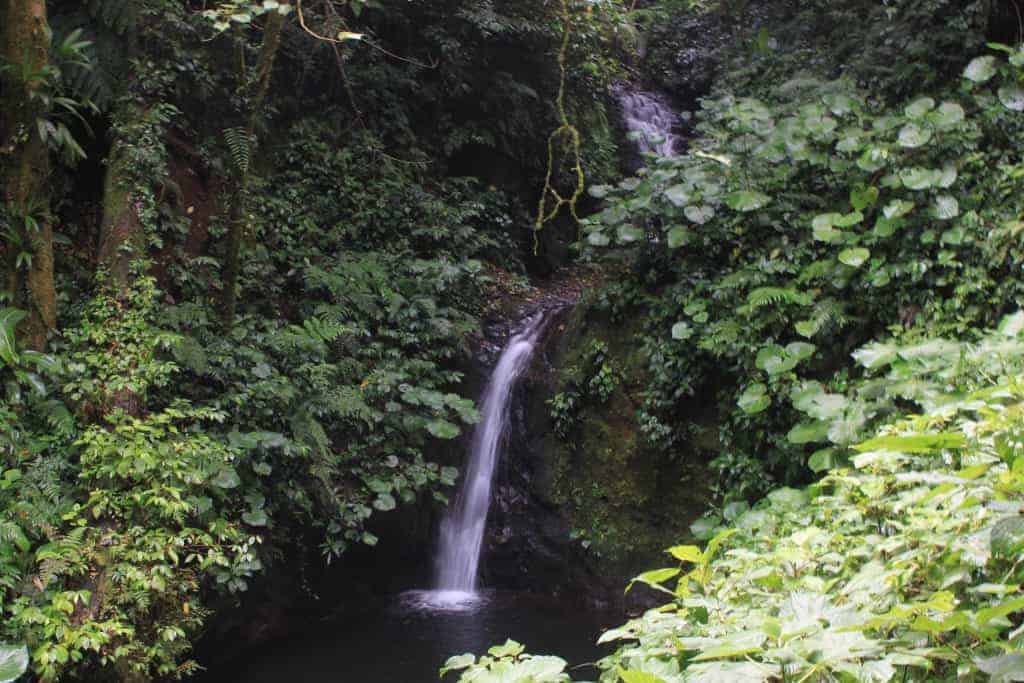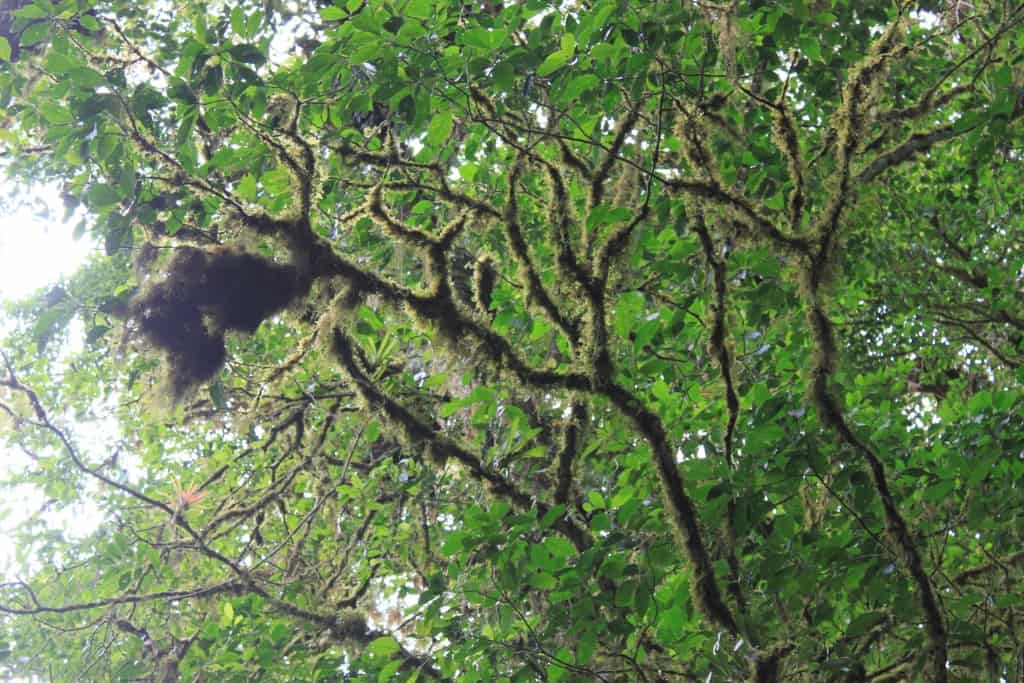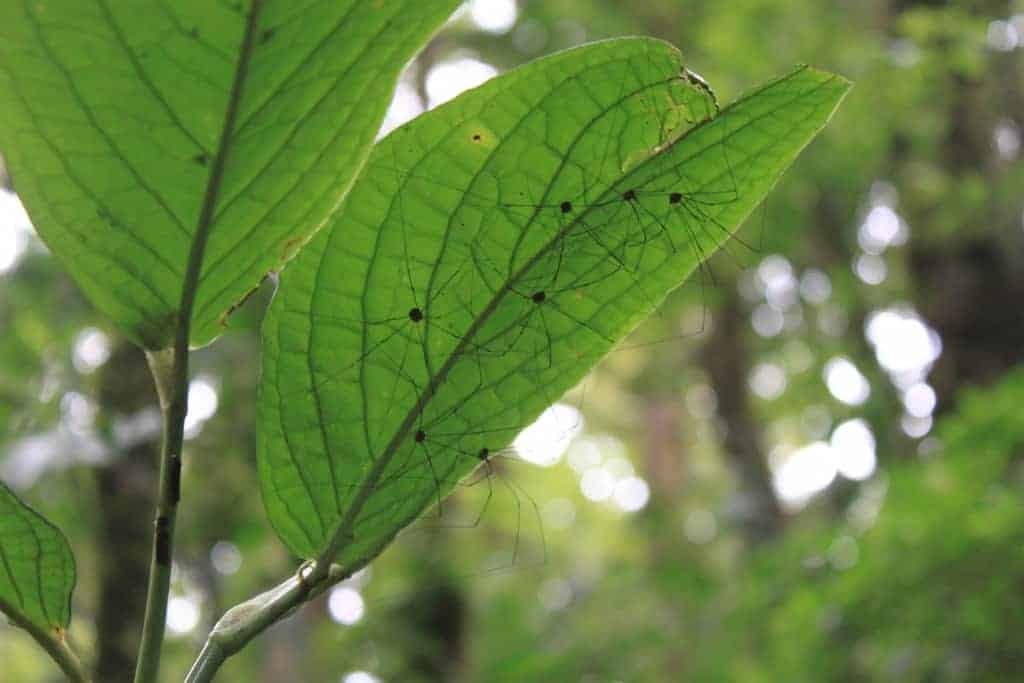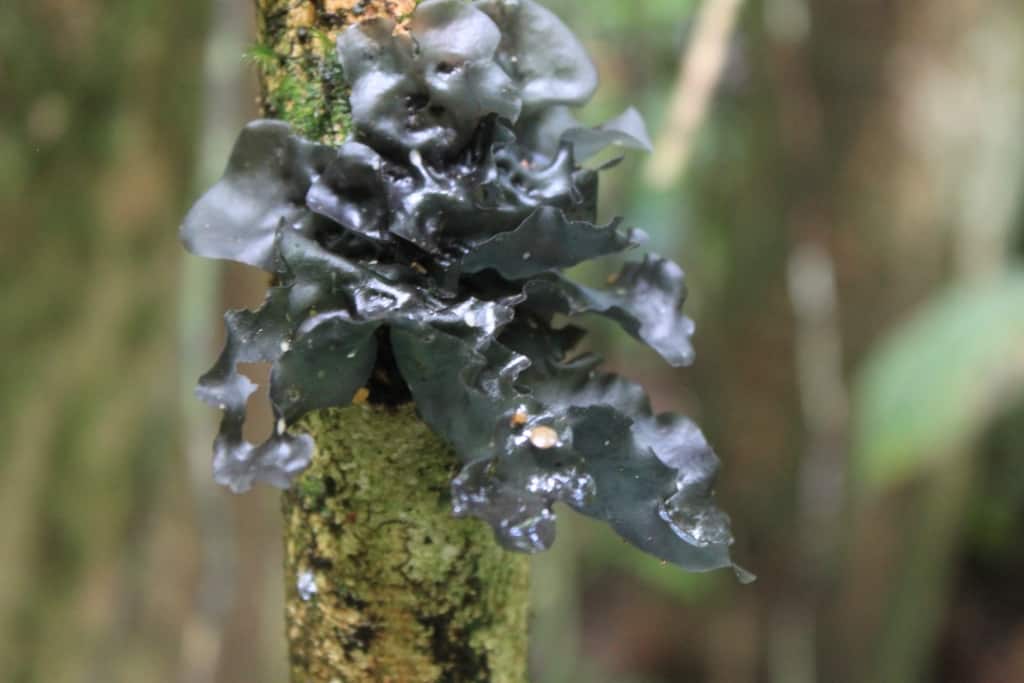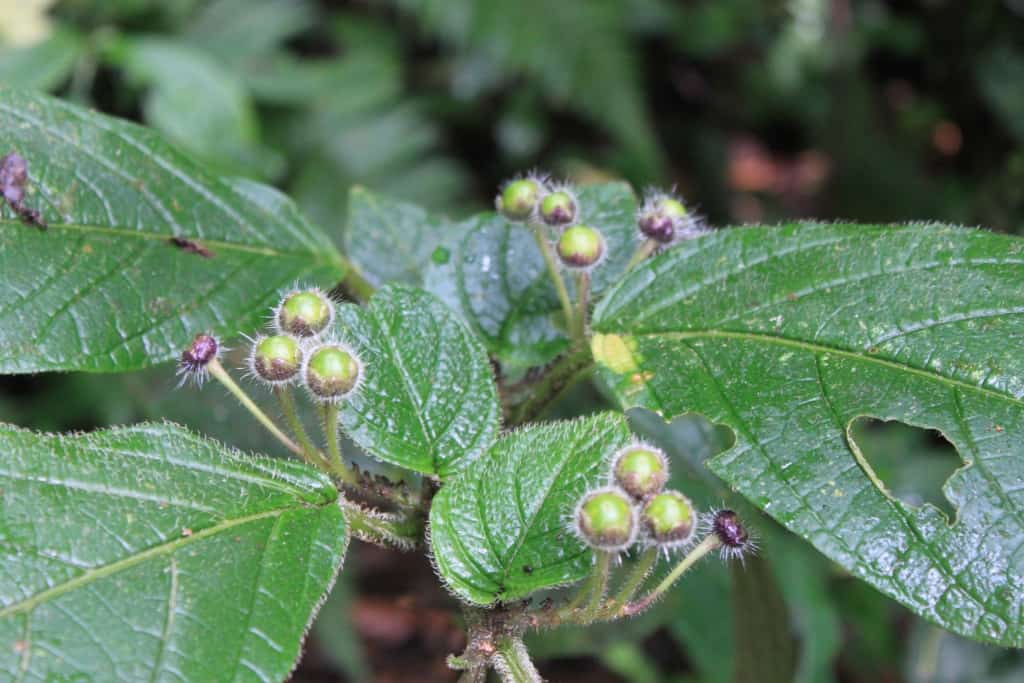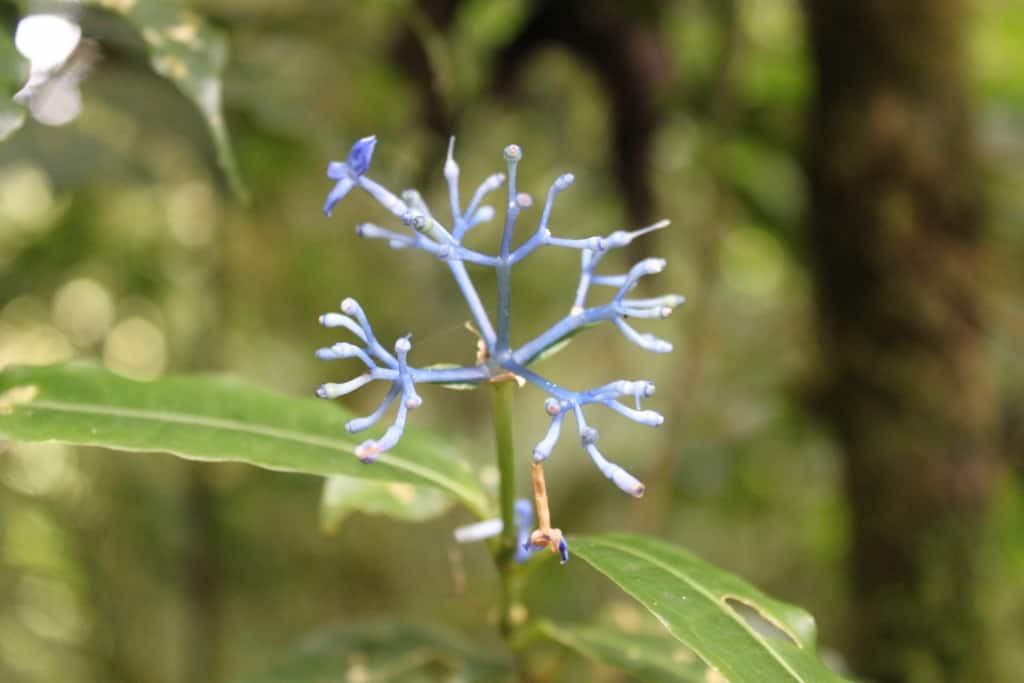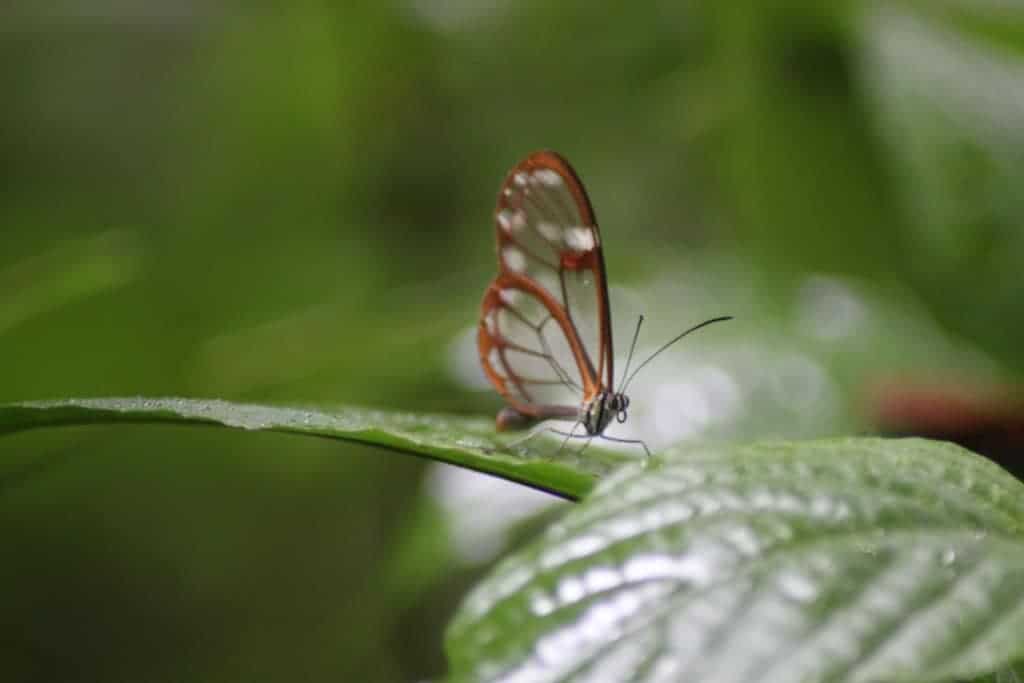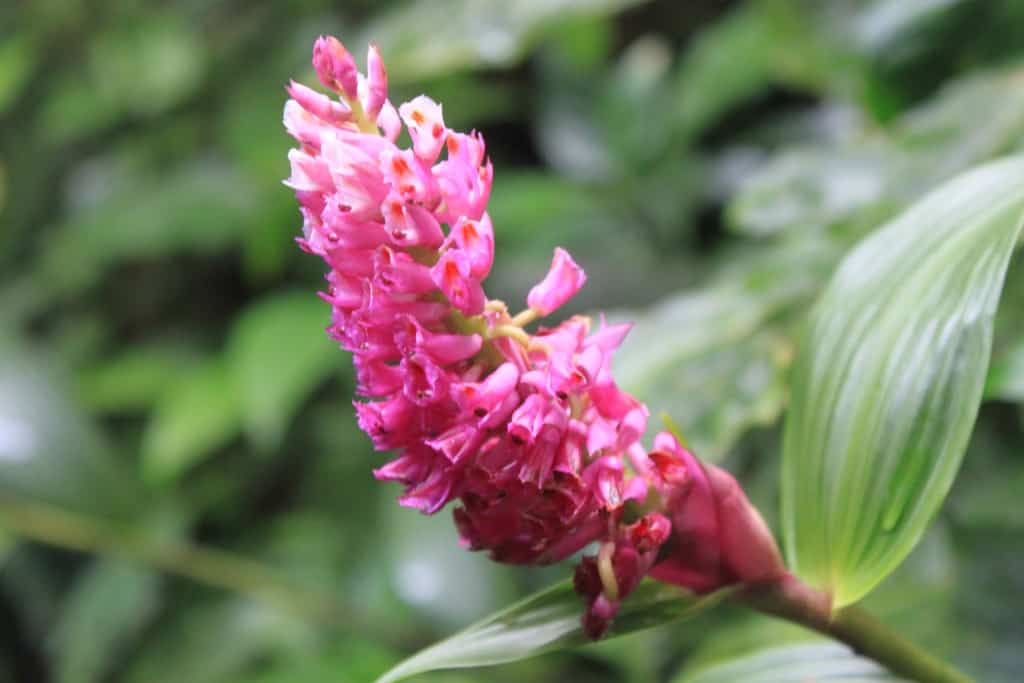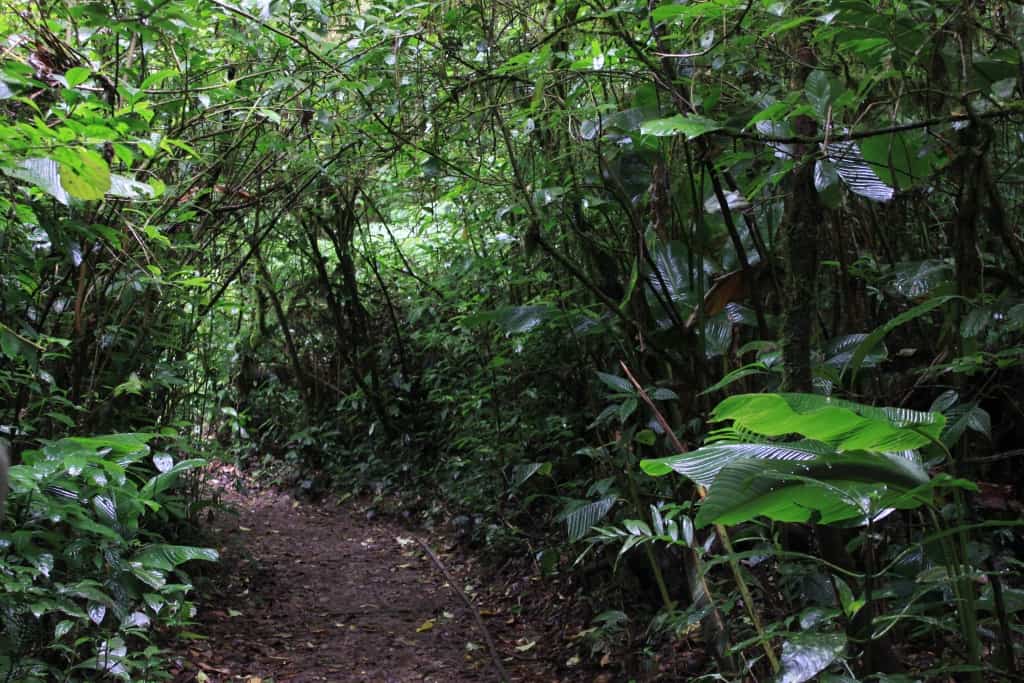 BIRD HUNT OF THE YEAR
It all soon became clear to me. As soon as Roy pulled out his oversized tripod and super lens and then spoke about the quetzal with a gleam in his eyes (and I'm not talking about the Guatemalan currency here), I realized that this was not a wildlife expedition. This was a bird hunt.
Now, this wouldn't bother me if the birds had been exciting or had some thrilling colours or something – like the toucan, the hummingbirds or parrots. But we were looking for the quetzal, the national bird. Yes, it is coloured, but let's not pretend it's anywhere near as stunning as the toucan, 'cause it's not.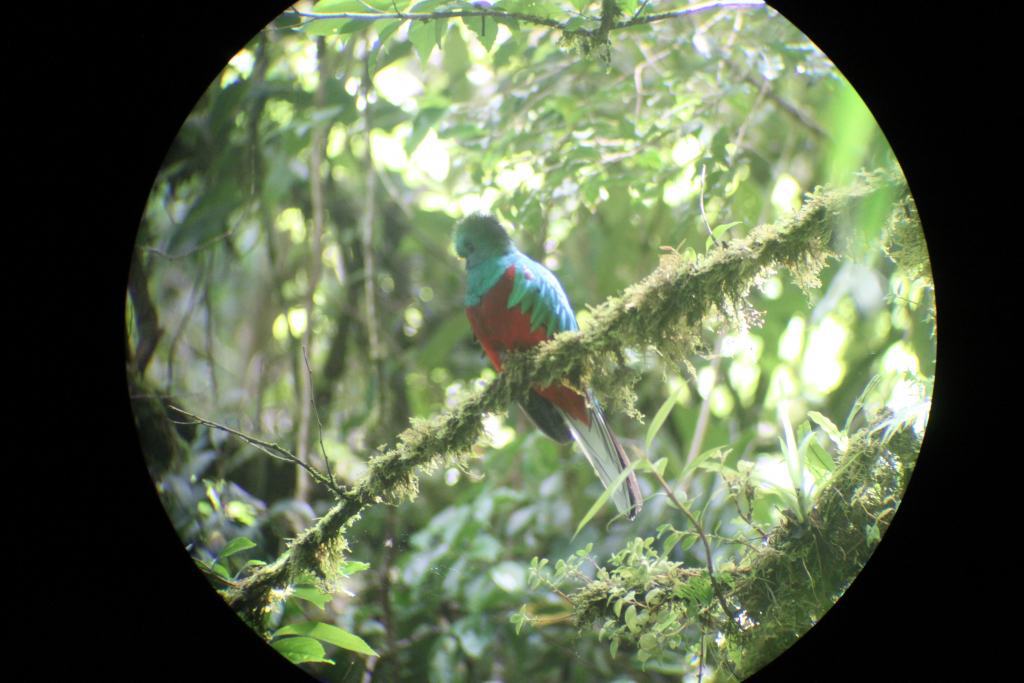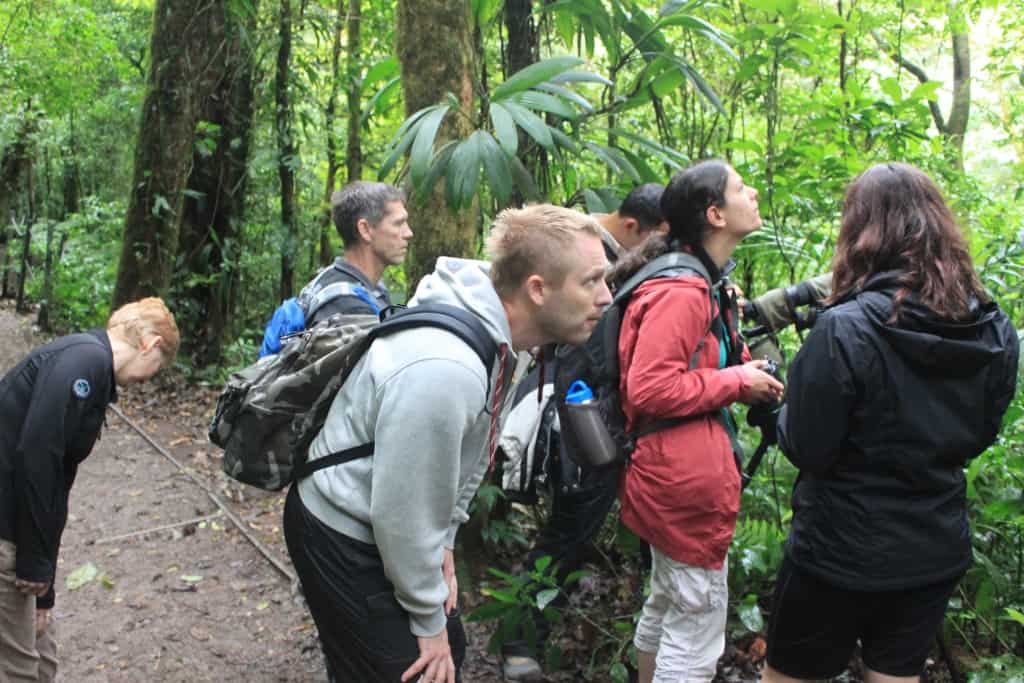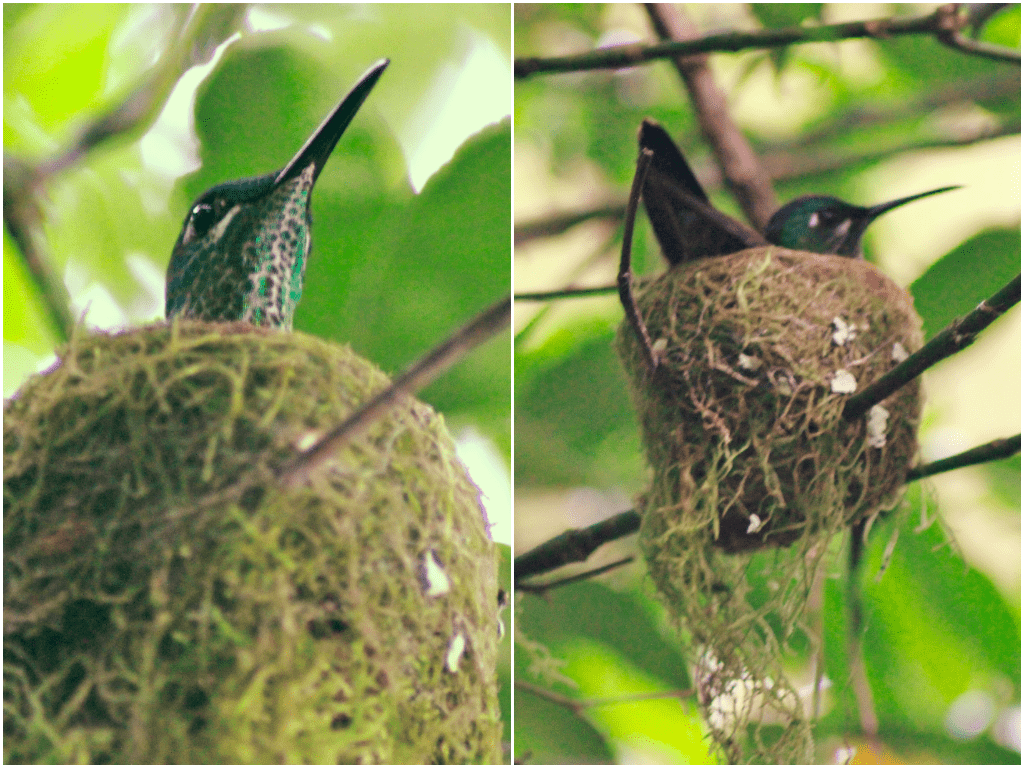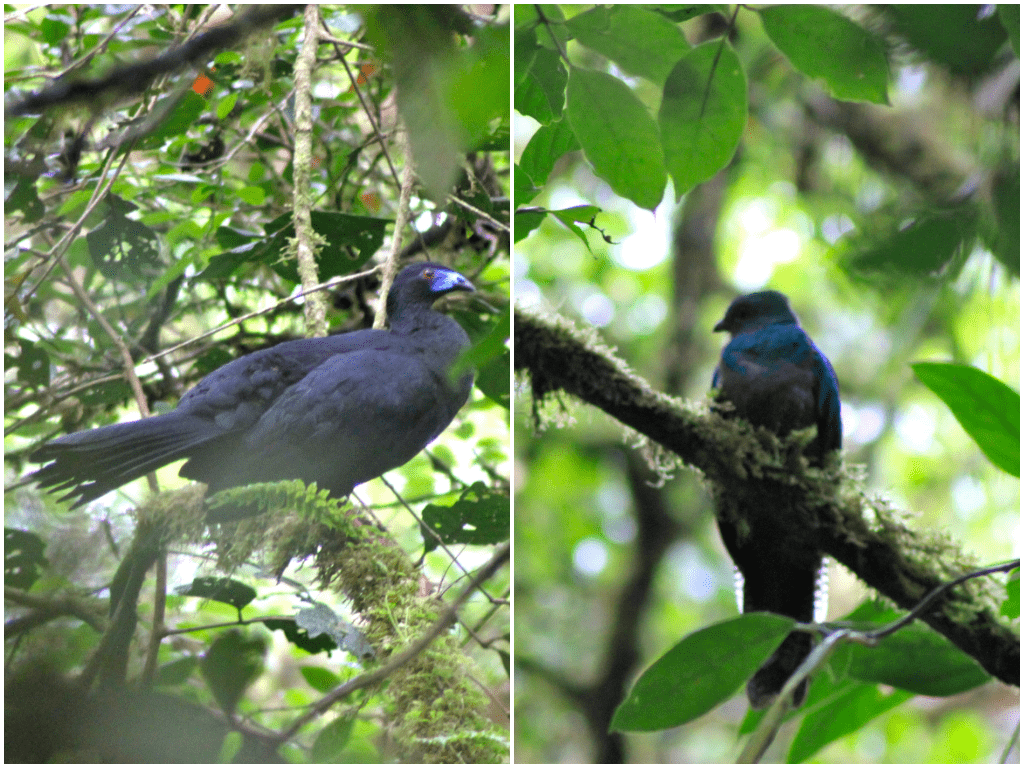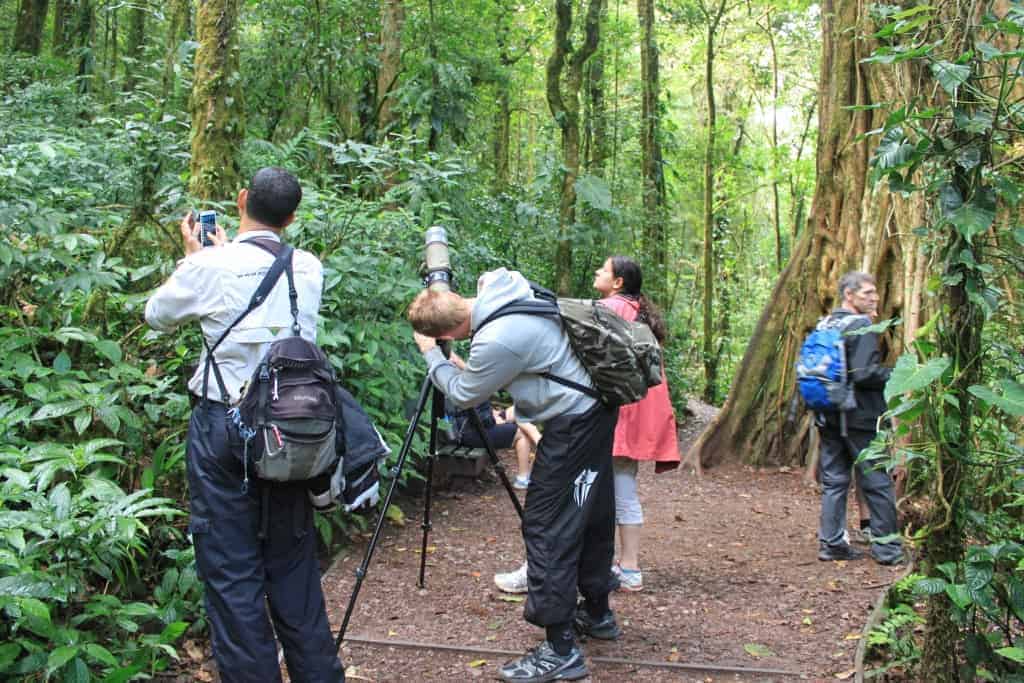 The whole trip soon became centered around locating the quetzal, and since everyone else in the group didn't seem to mind, we were certainly not going to be the complaining couple.
SMILING TREES
We were able to see some other sights than birds on the trip, such as a smiling tree, which according to Roy was created by nature. He also showed us a parasite tree, which you could try to squeeze into. He recommended us not to, though, as we could have a hard time getting out again. Also, as he so cleverly pointed out: You never know what's hiding inside those dark trees. Nuff said.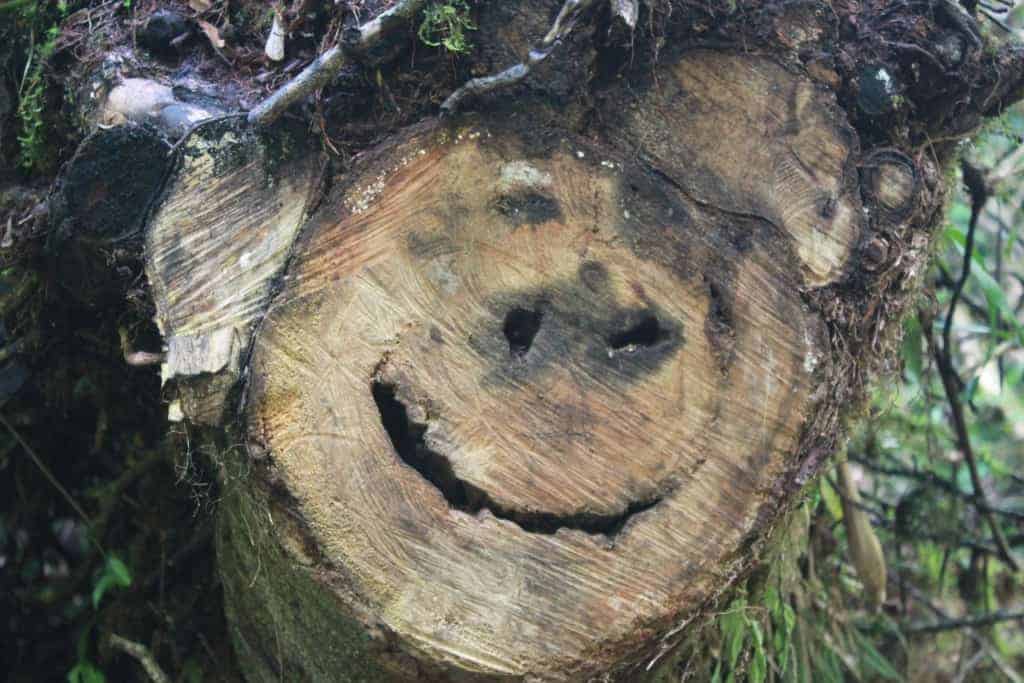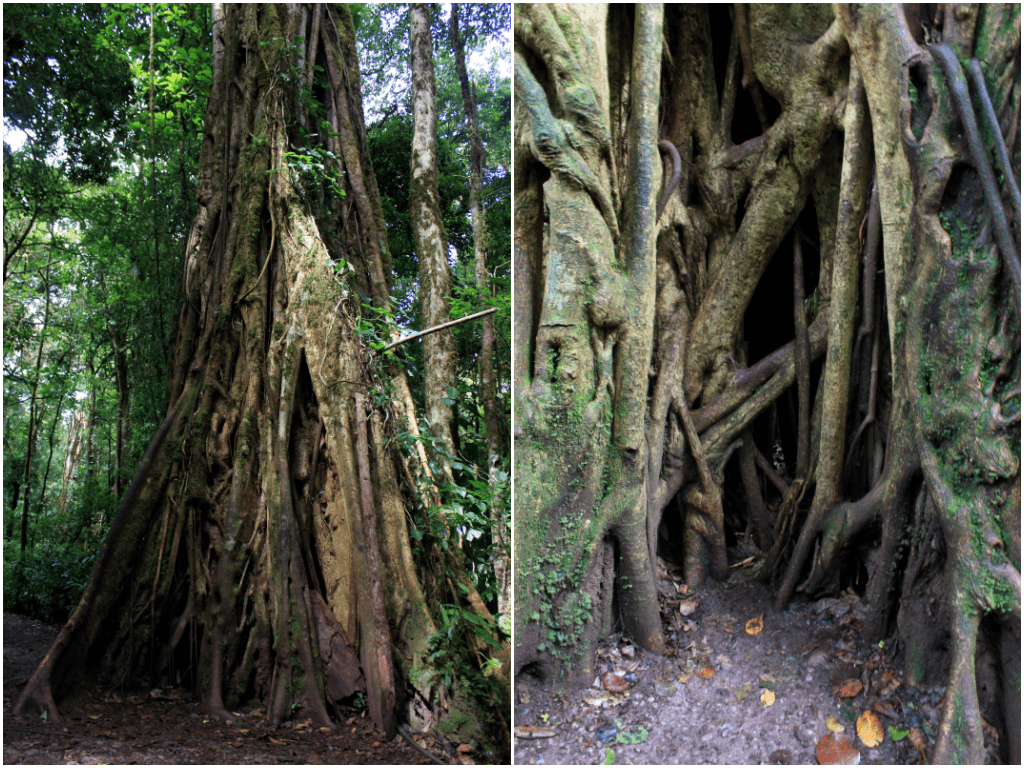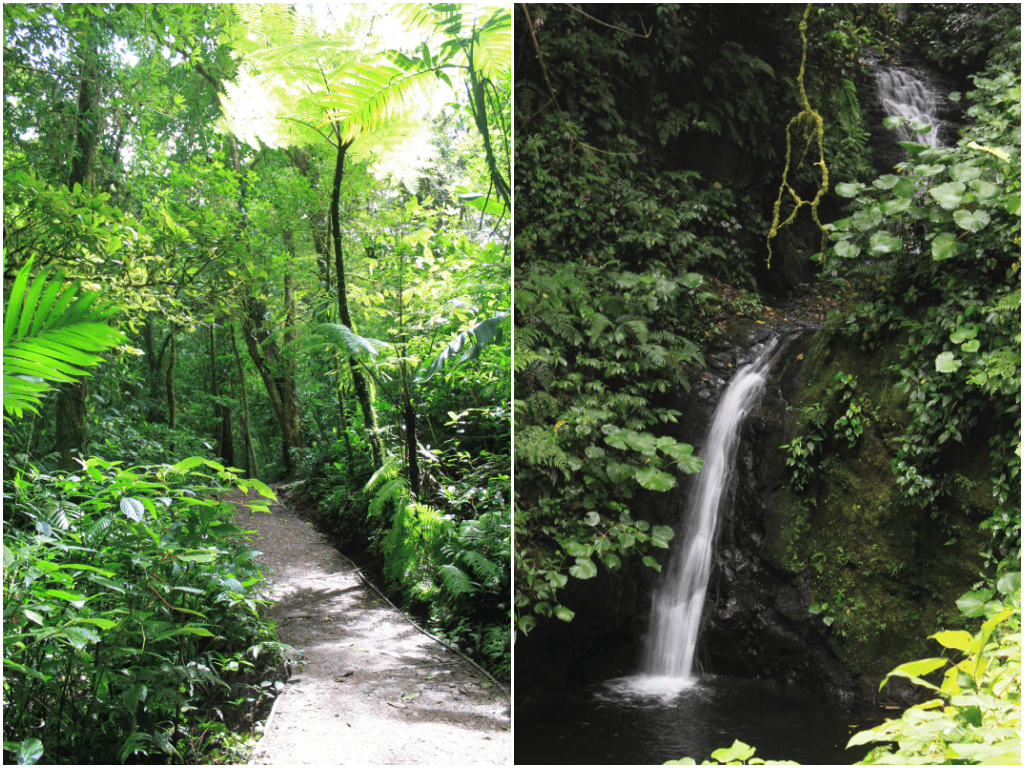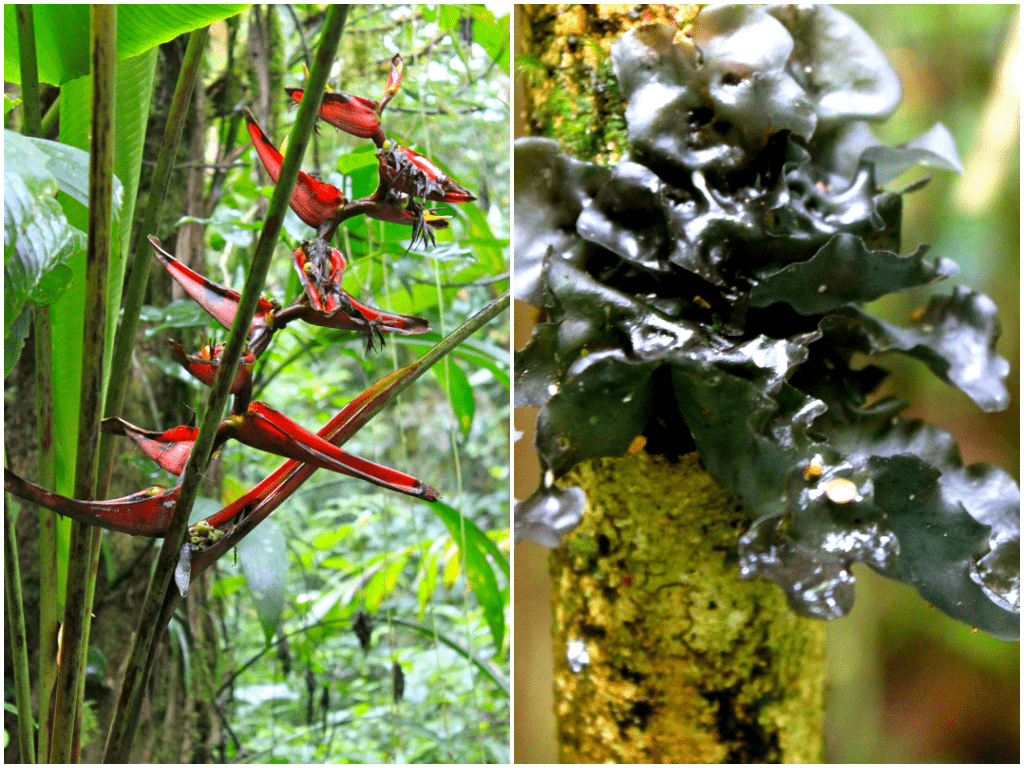 FINAL VERDICT ABOUT MONTEVERDE
On the rest of the tour we saw different kinds of flowers and plants, but it wasn't anything that knocked me off my feet. I guess I found out that Monteverde is a place for bird-lovers and not wildlife in particular. If you happen to see a sloth (like I did back at the hostel), great, but it's not bound to happen. Monteverde is a cool place, and I will definitely recommend it to others as it has plenty to offer. We had a fun and thrilling day at the hanging bridges, and being in a cloud forest is just so different from any other jungle I've been to.
I recommend Roy Porras, too! In top of being a nice and very pleasant person, Roy deserves all the praises that other travelers have given him. He's devoted to his job, he knows his way around the forest and he's good at explained how everything works in this ecosystem. If you go to Monteverde and you want to look at birds, Roy Porras is the man for it.
WHAT TO BRING
Water
Long pants and long-sleeved T-shirt
Insect repellent
Hiking boots or shoes
Rain gear
Camera
Binoculars
Have you been to one of the National Parks in Costa Rica?
Pin to Pinterest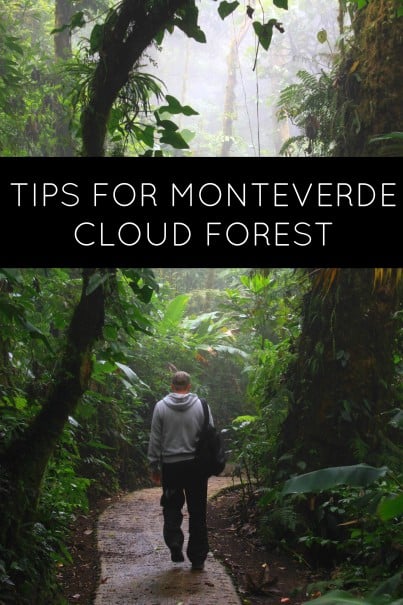 The following two tabs change content below.
I'm Miriam Risager, and this site has been my scrap-book, playground and home since 2013. I launched this blog as a way to share my journey, as well as share the hows, whys and wheres for other travelers.