After two weeks of staying in cheap hostels, I felt the need for luxury and pampering. I knew exactly what I was after: a large pool, a bar and a king size bed. This, I found at Hotel Granada for $89 per night.
Nicaragua is one of – if not the – most humid and hot country I've been to, but ironically enough 9 out of 10 hostels don't have air con. I cannot imagine why – except from maybe the frequent power outs, but they hit the hotels as well (?). I don't know. Hotels on the other hand do have air condition, and I was happy to pay extra for a good and chilly nights sleep.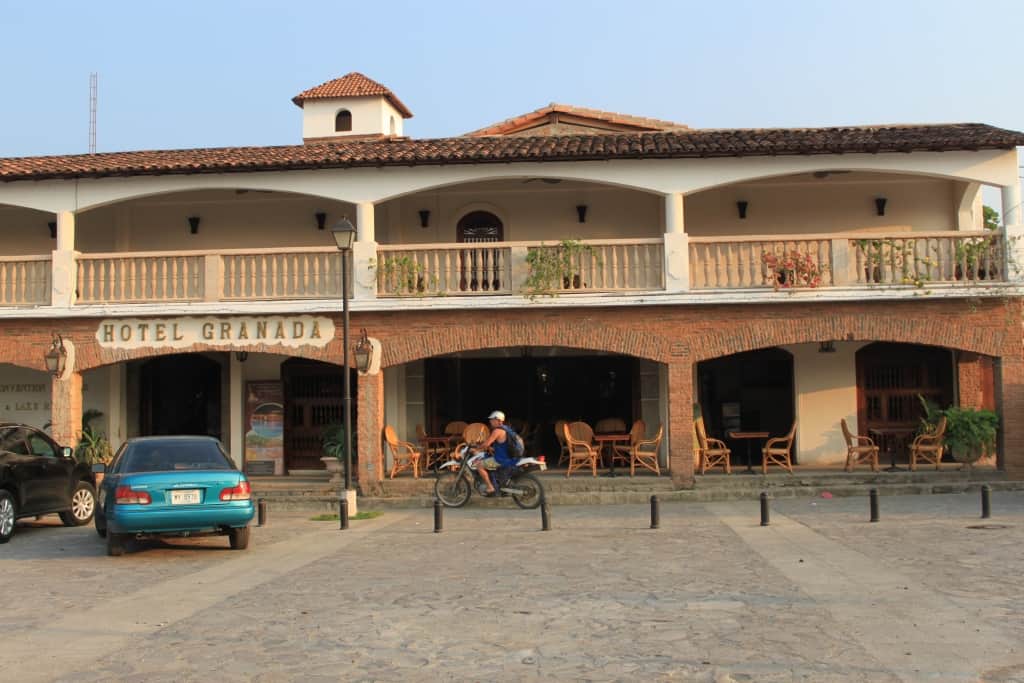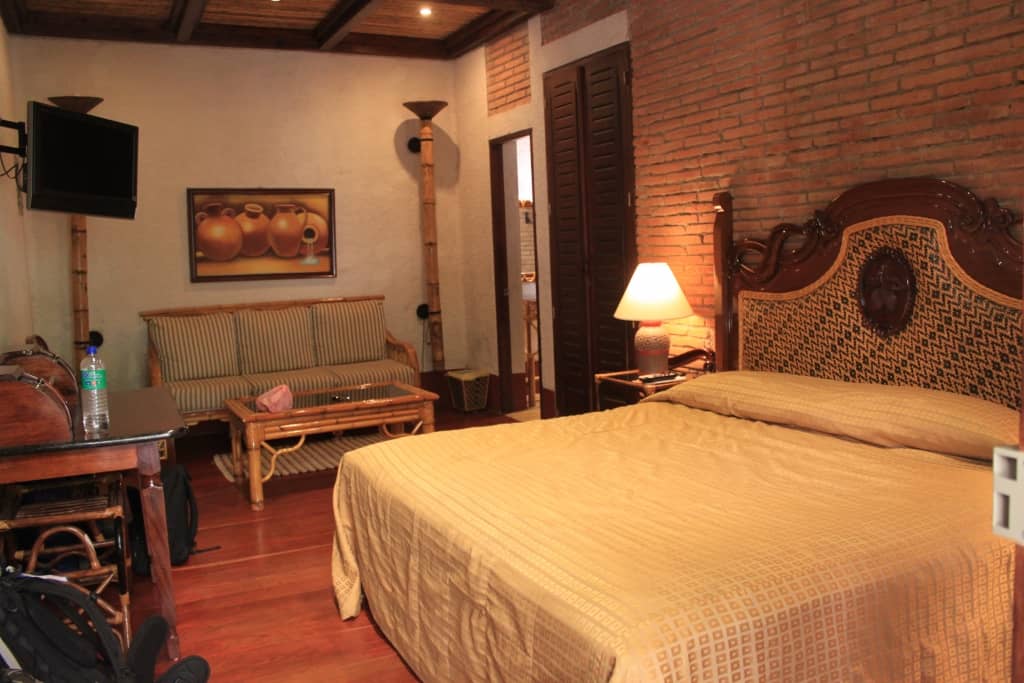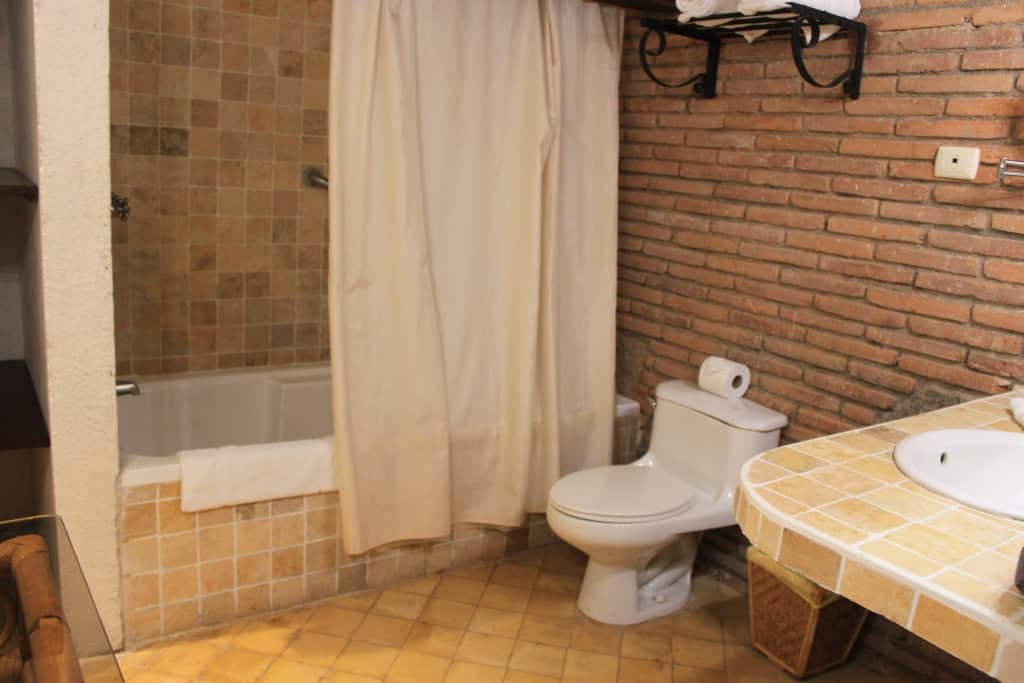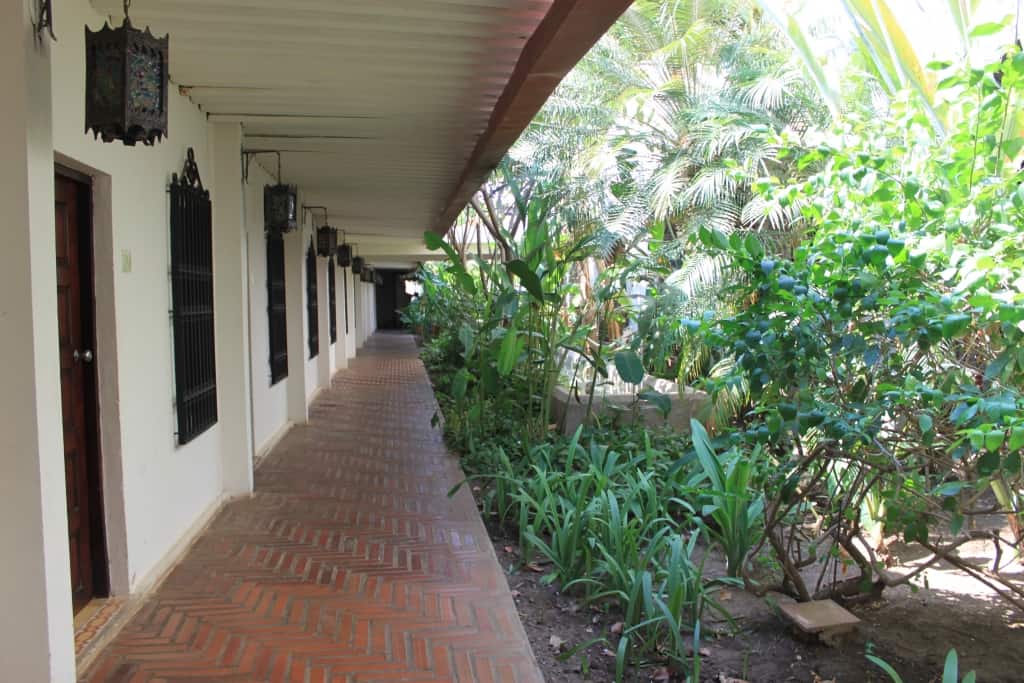 The hotel itself was huge. With long paths and hallways, this place was easy to get lost in, and of course that's exactly what I did on our first day there. I don't know if it was due to the season (May), but it was really quiet around there and almost no one at the pool. It certainly didn't take me long to fall head over heels with this luxury hotel with lush gardens and a relaxed atmosphere.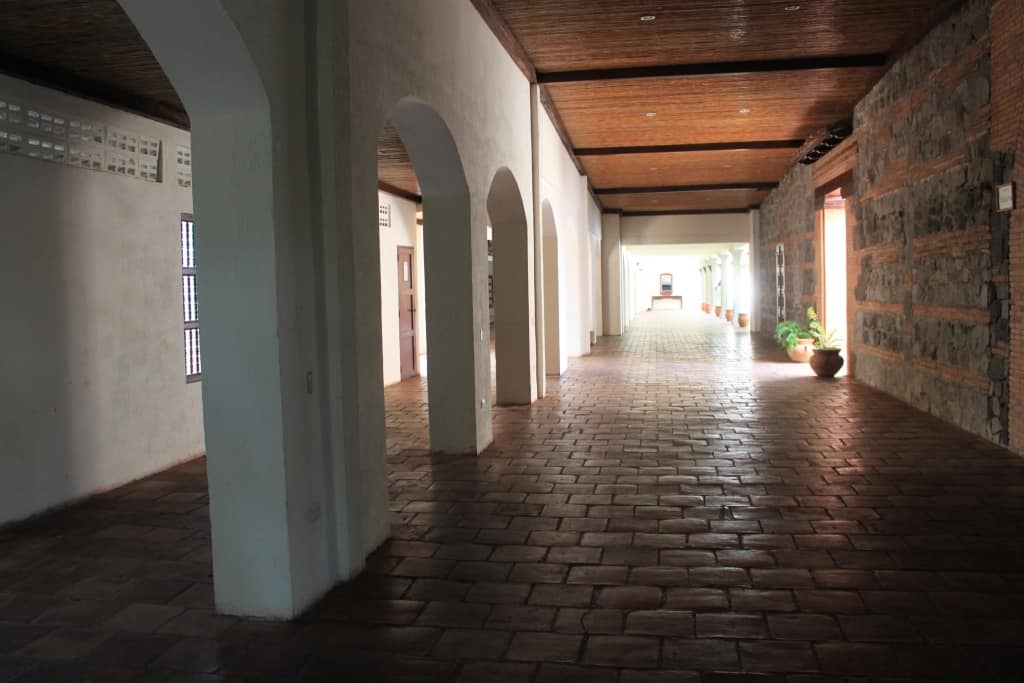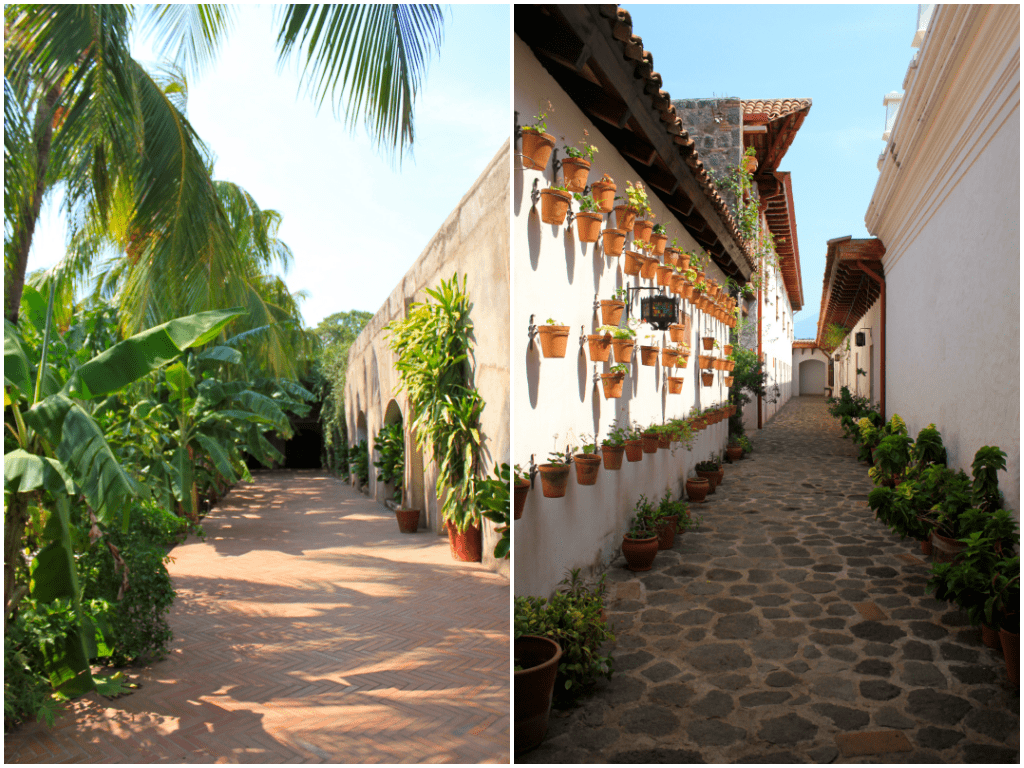 Right next to the pool was a restaurant and lounge bar that made some really good (but rather expensive) sandwiches. It felt ever so good to just be able to say: "put it on my tab" or order room service and not live like the poor backpacker who's staying at hostels with the obligatory wall-crawling lizards. This was the perfect getaway as a couple: romantic, festive and relaxed.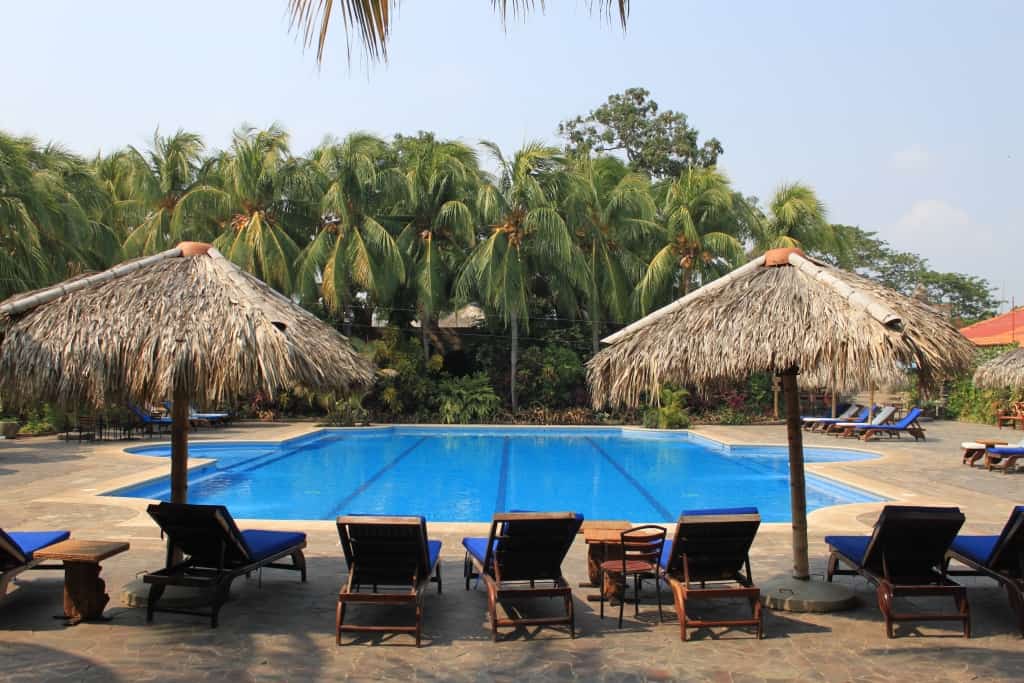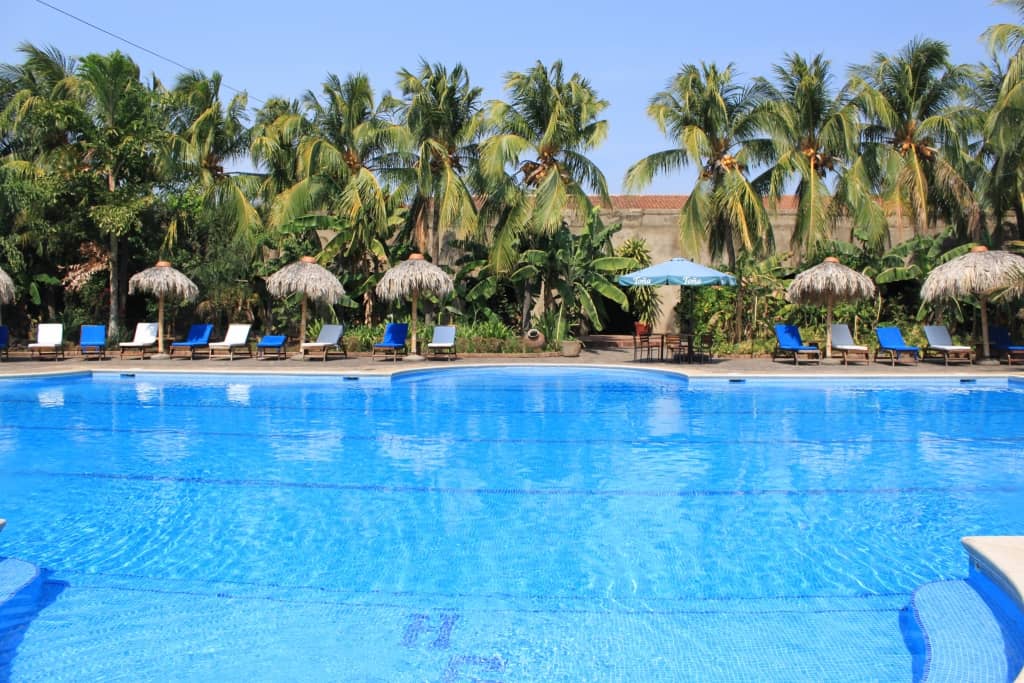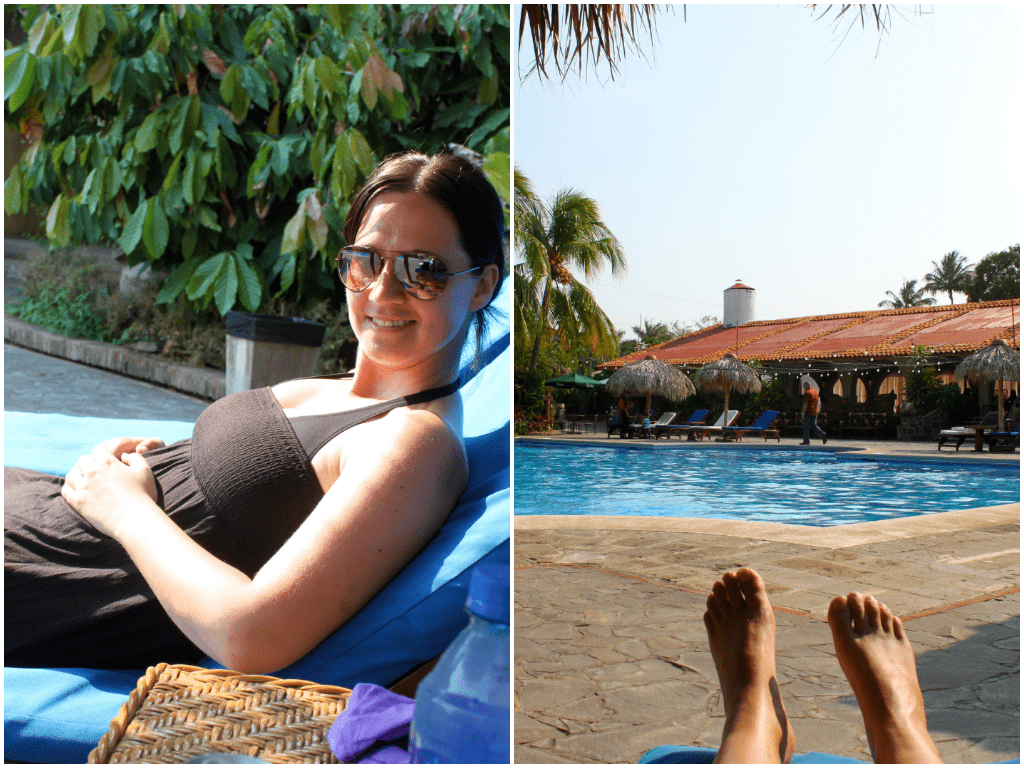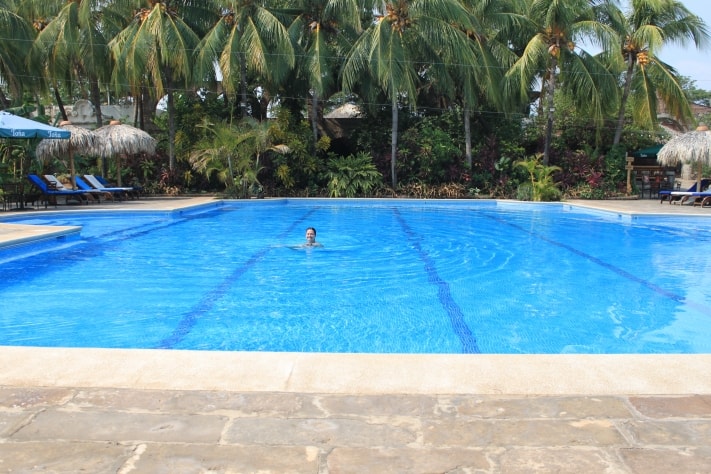 Hotel Granada is situated in a good and safe area. It's only 100 metres from restaurants, it's right across from the Iglesia de Guadalupe and only ten minutes from the town center. The hotel offers free Wi-Fi, and a large breakfast buffet is included in the room price. If you're looking to splurge on your visit to Nicaragua, this is the place to do so.
Pin to Pinterest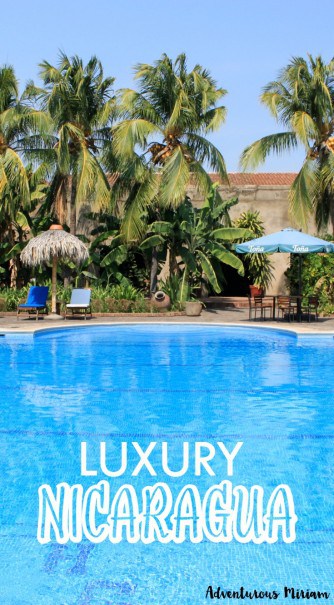 The following two tabs change content below.
I'm Miriam Risager, and this site has been my scrap-book, playground and home since 2013. I launched this blog as a way to share my journey, as well as share the hows, whys and wheres for other travelers.