I don't know whether it's the sky-capped mountains, the morning mist floating on the water, the three volcanos looming over the lake or the traditional Mayan women washing clothes along the shoreline, but this place is magical!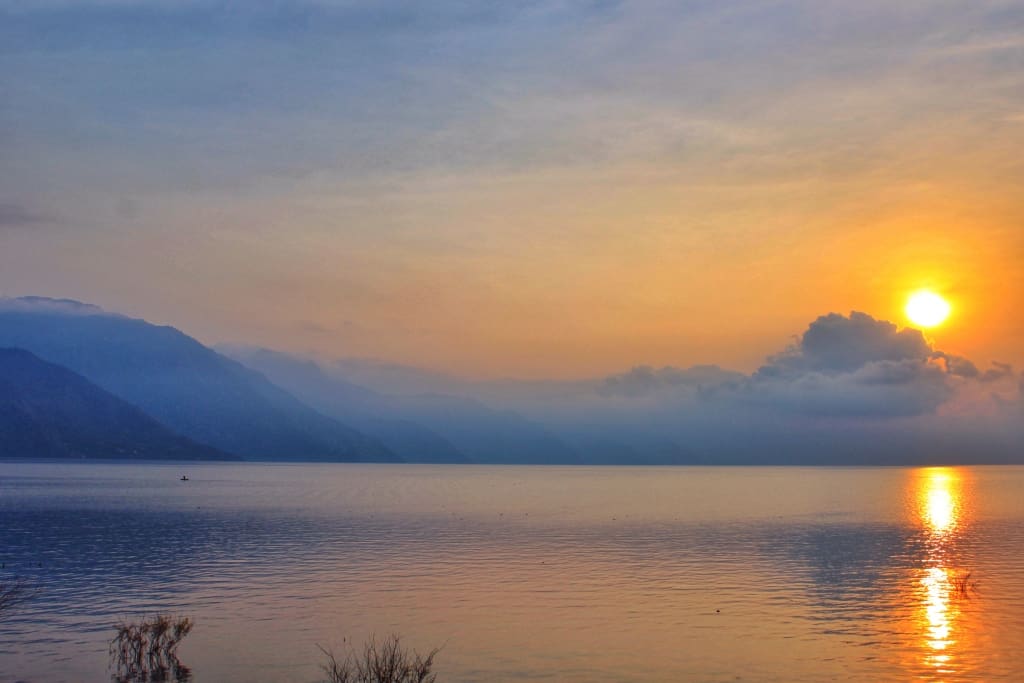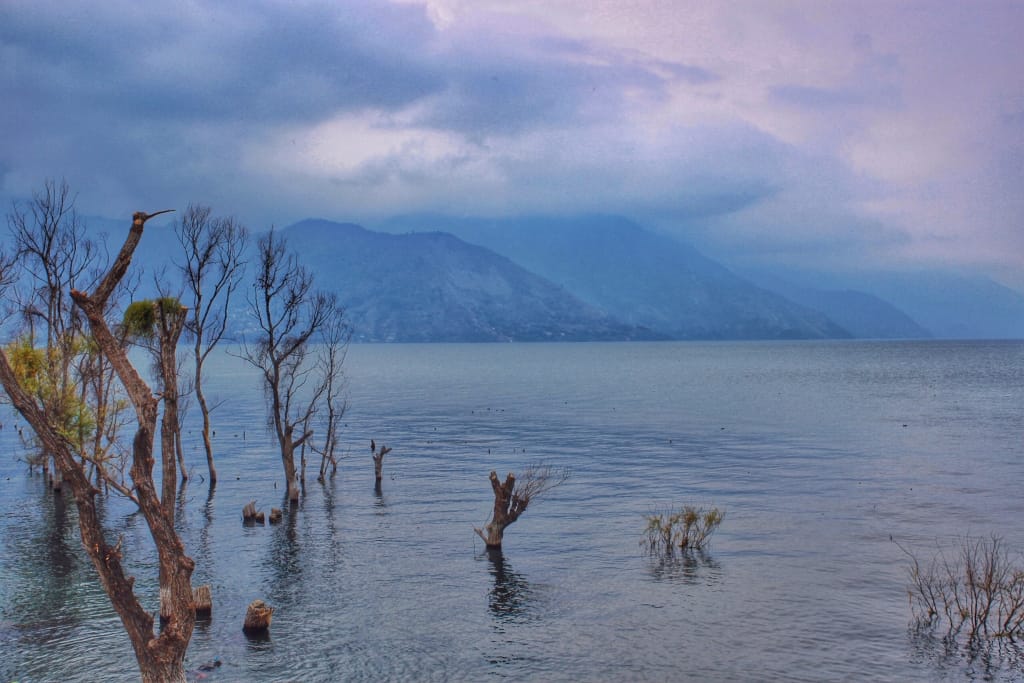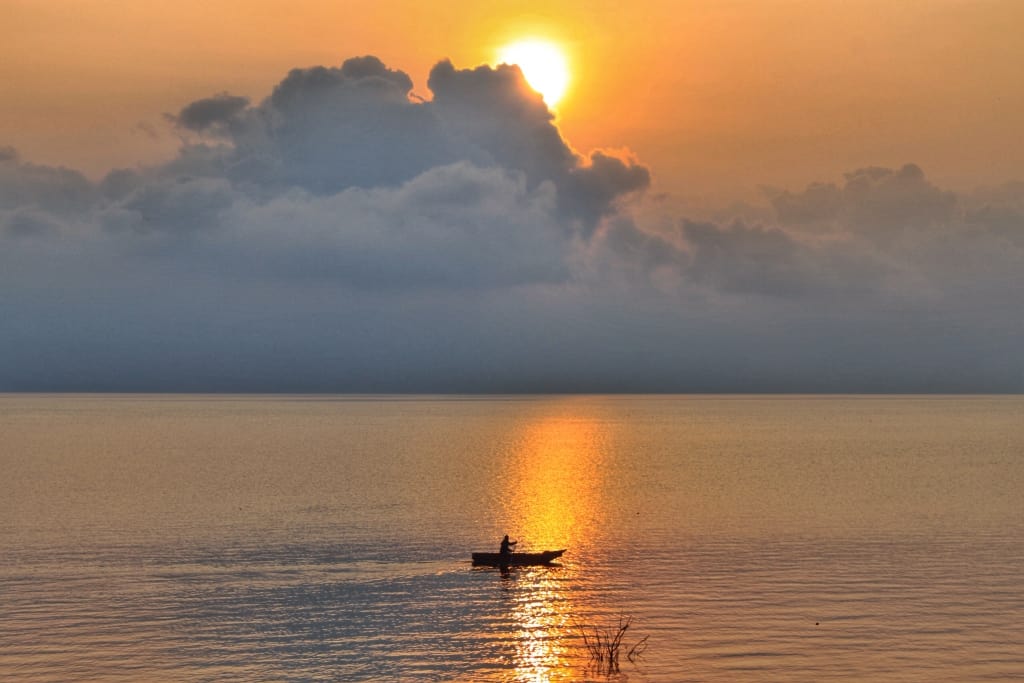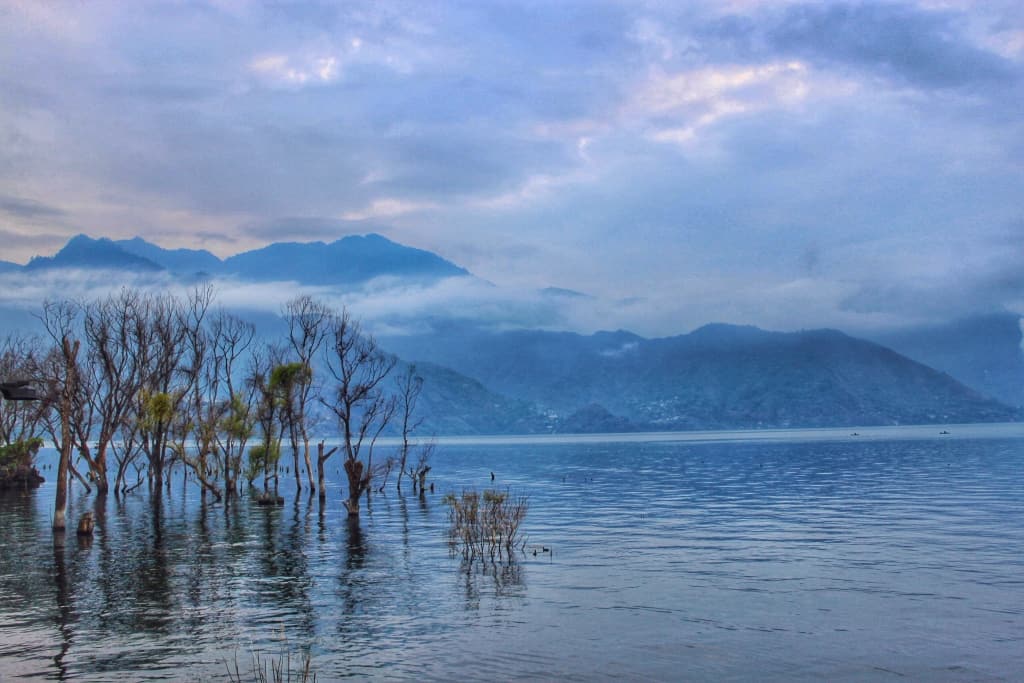 Lake Atitlan, which translates to: "at the water", is a mountain lake in the highlands of Guatemala. It is situated at an altitude of 1,560 metres and is rounded by small towns, with the most popular ones being: Panajachel (the largest), San Marcos (the spiritual mecca), Santiago (the souvenir shopping town) and San Pedro la Laguna (the backpacker's hangout).
It's fairly easy to get around the lake. Simply take a ferry or book with a private boat company to get across the lake.
OUR VOLCANIC GETAWAY
We lived in San Pedro la Laguna, a small backpacker place with a laid back feel and relaxed atmosphere. It reminded me of a mixture between Pai and Haad Rin in Thailand. The town is on the west side of the lake, resting at the foot of San Pedro Volcano (3,020m). I fell for this place immediately, and our hotel was right at the shores so we could watch the sunrise from our window. Jackpot!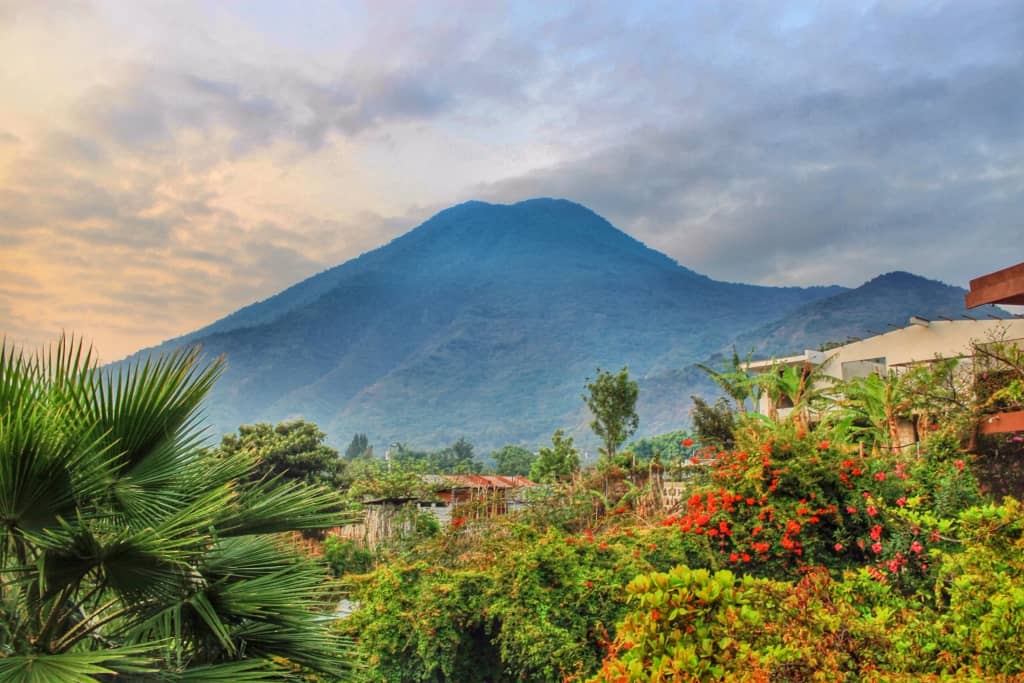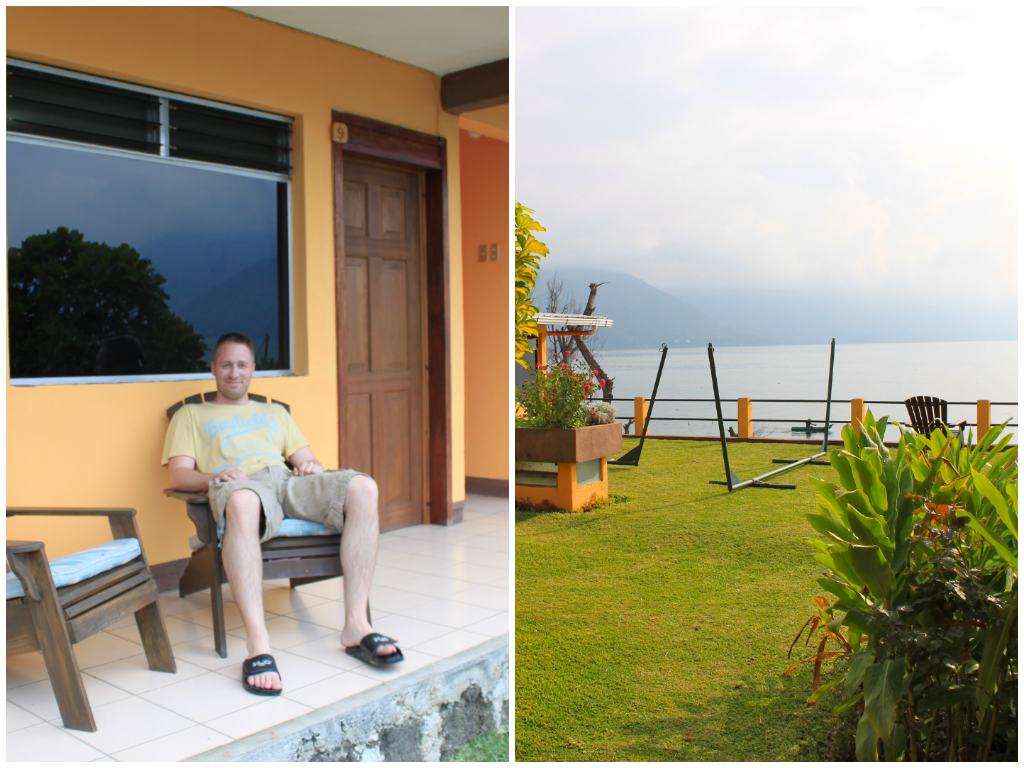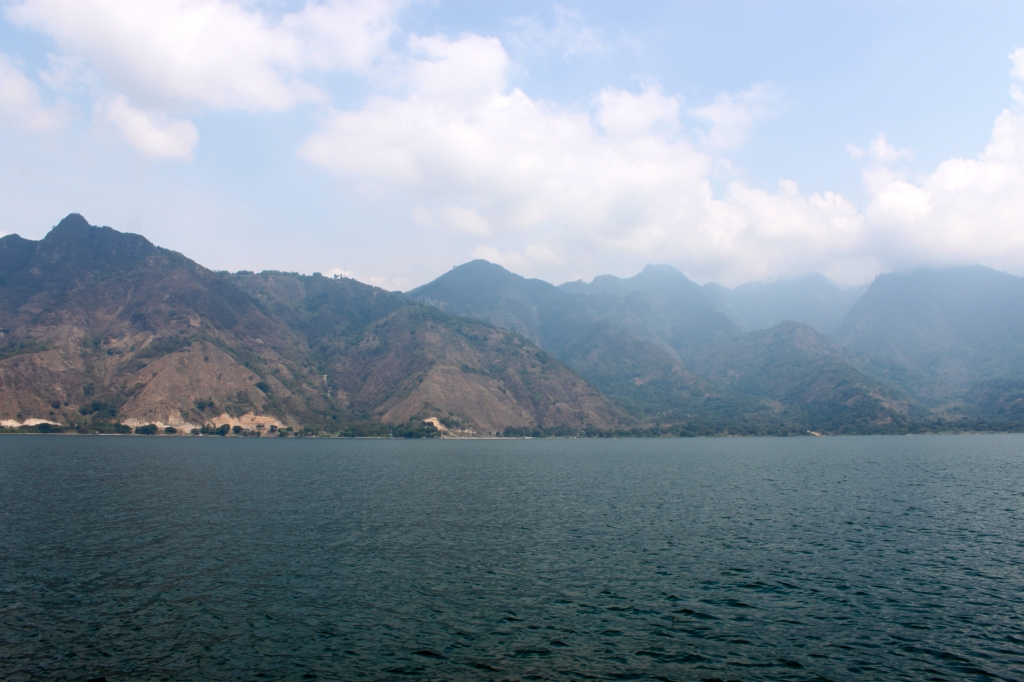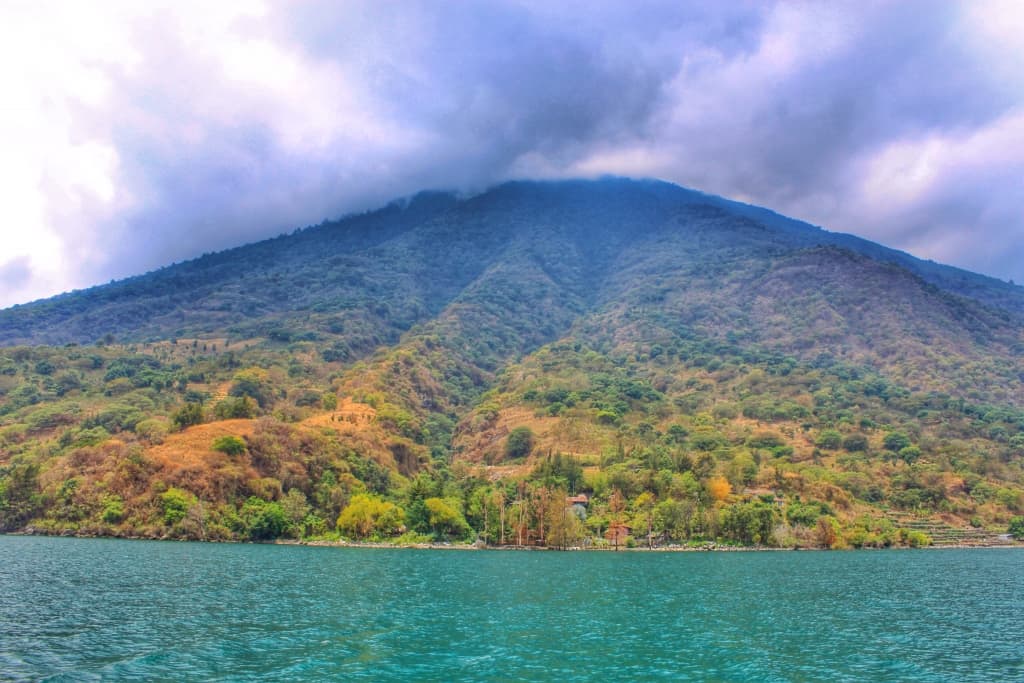 We stayed at Sak'cari and paid $40 per night. Even though San Pedro is a pretty small town with only 10 minutes from north to south, Sak'cari was close to "town central", Internet cafés and several great restaurants. The location was just as great as the hostel.
INDIGENOUS PEOPLE
The lake is surrounded by many villages, in which Maya culture is still prevalent and traditional dress is worn. However, while most locals are indigenous people there's a strong presence of Christianity. I first saw this contrast at a travel agency in San Pedro. I was entering the store and behind the desk sat a traditional Mayan woman listening to christian gospel music on the stereo. It just seemed bizarre, but after looking into it, I found out that Guatemala actually consists of 99% catholics and protestants, leaving only 1% following the indigenous Mayan faith.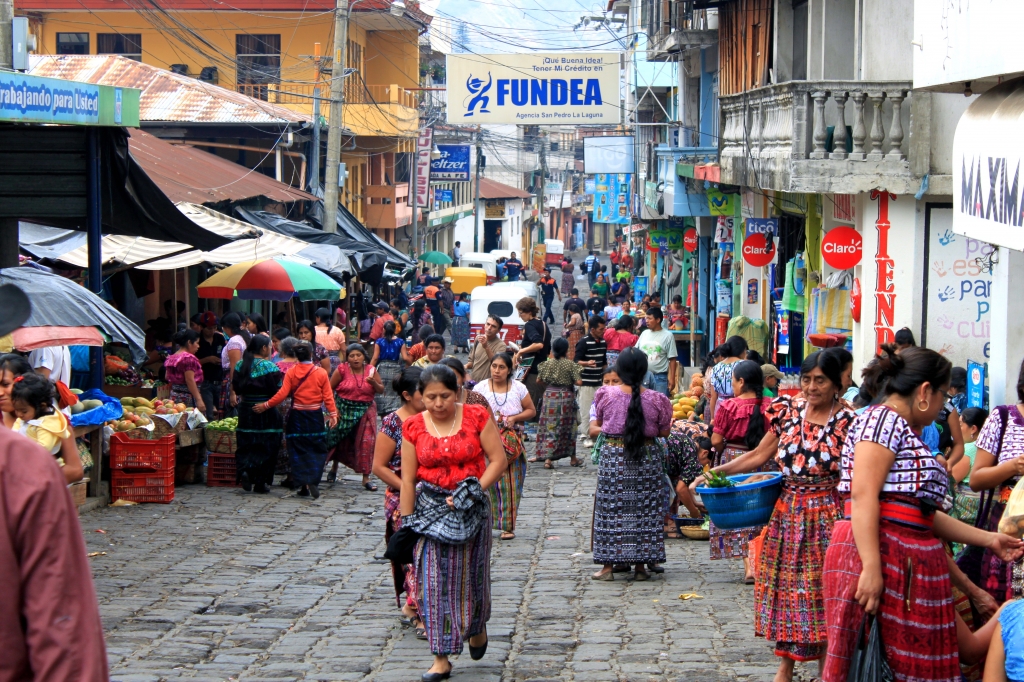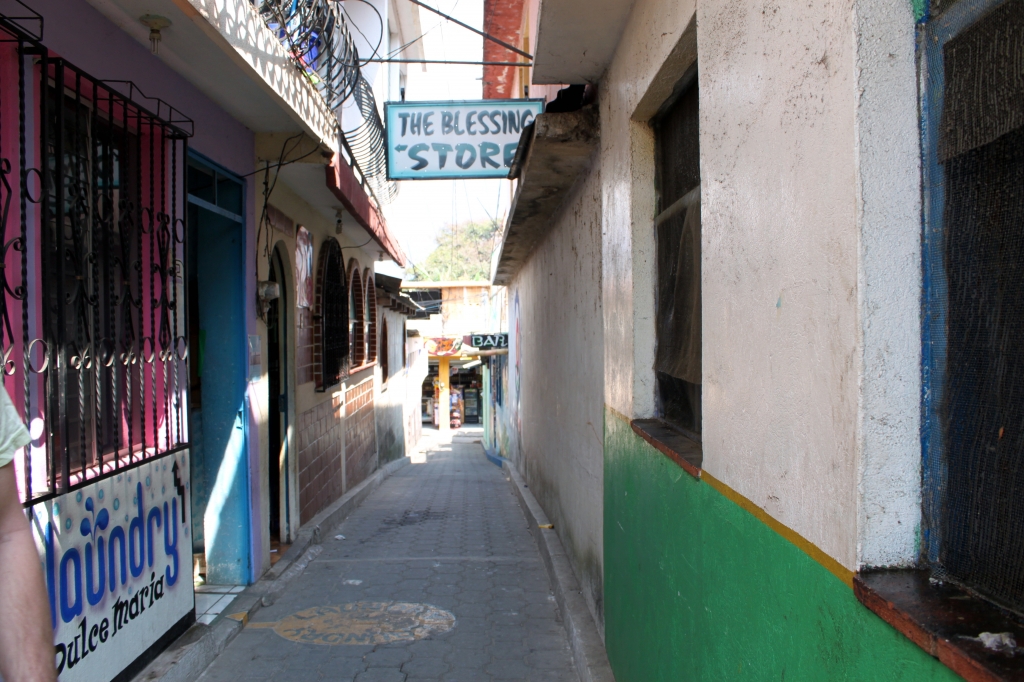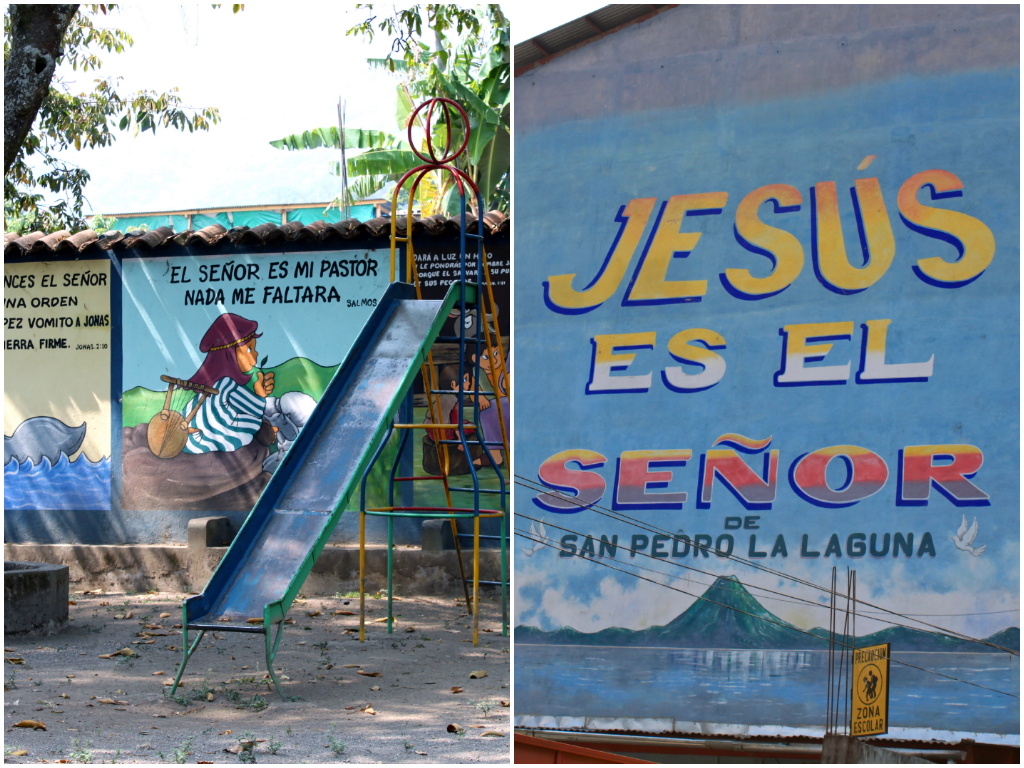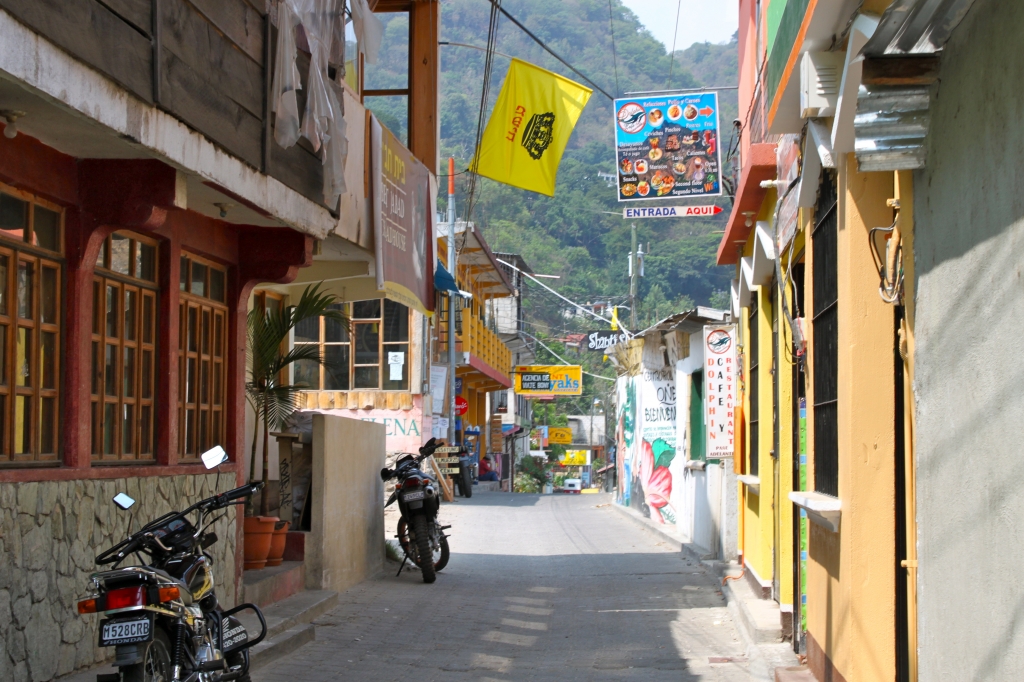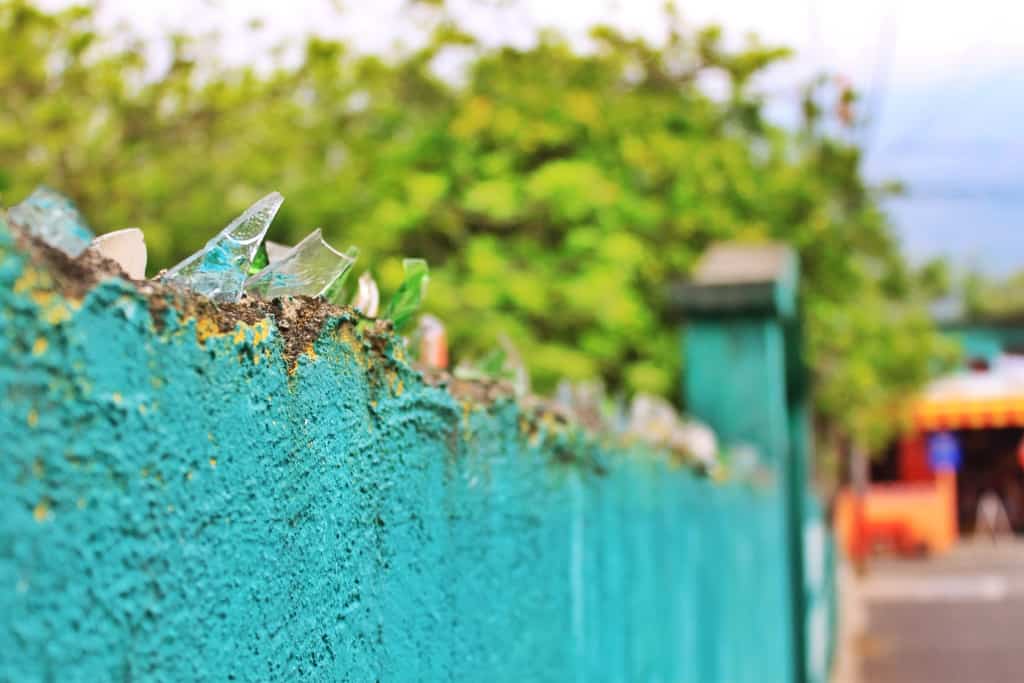 HIPPIE CENTRAL
Ask any Guatemalan and they'll call San Pedro: Hippie Central. Why? Well, somehow the place has become a magnet for backpackers with dreadlocks, lip piercings, spiritual seekings and bare feet. At the shores of Lake Atitlan you'll find one yoga class and spiritual meditation after the other. It adds a certain atmosphere to the town, making it the perfect place for pure bliss and relaxation. Even though I'm not that hippieish or new agey, I love! the vibe at Lake Atitlan.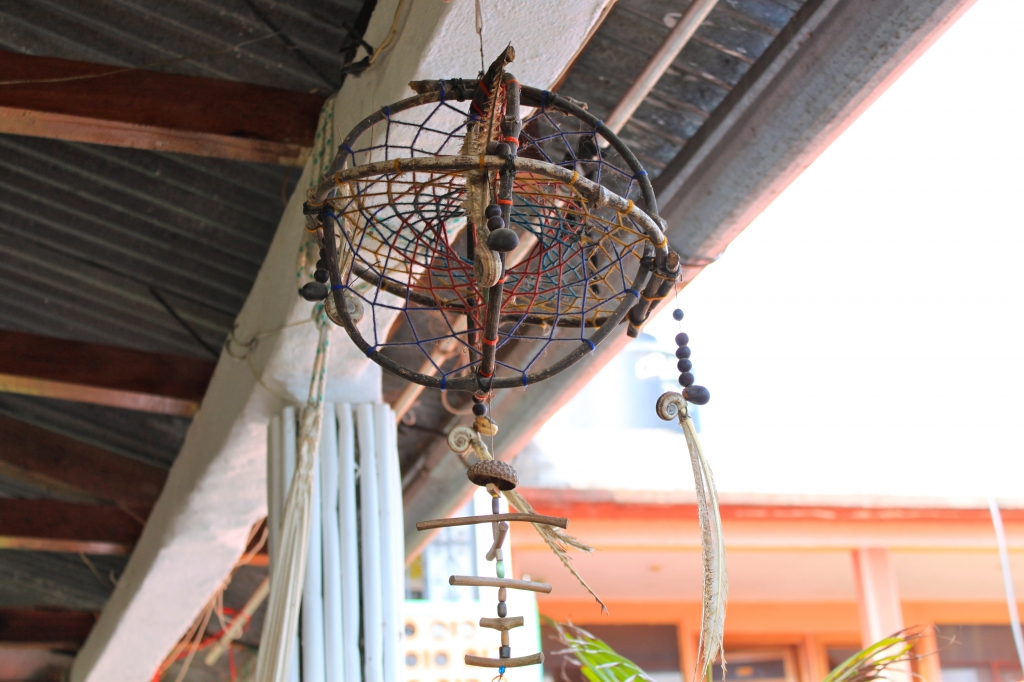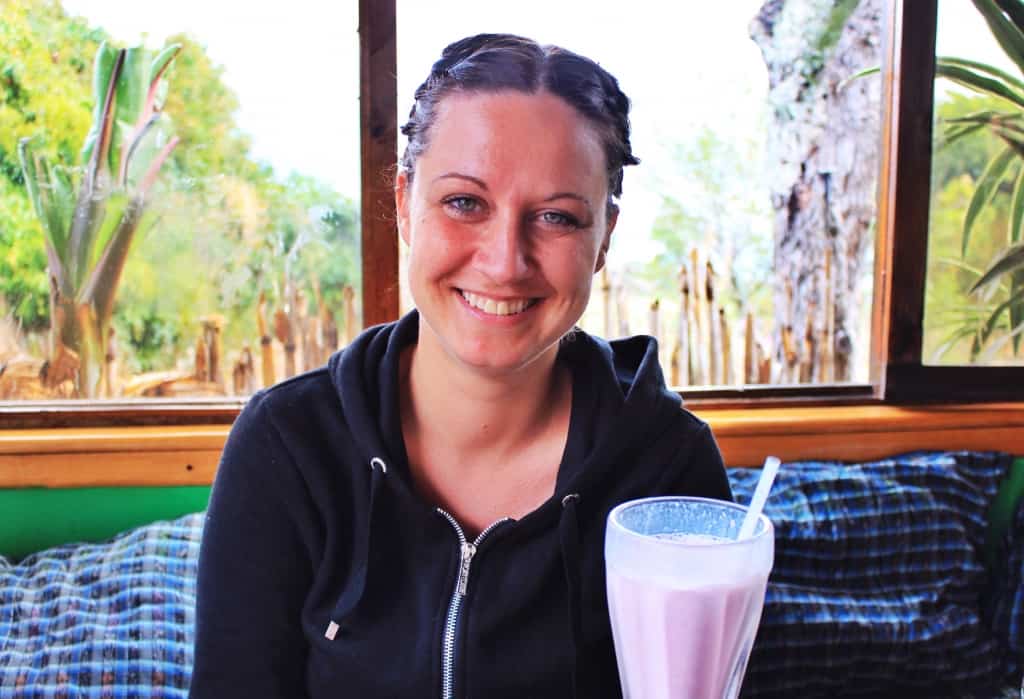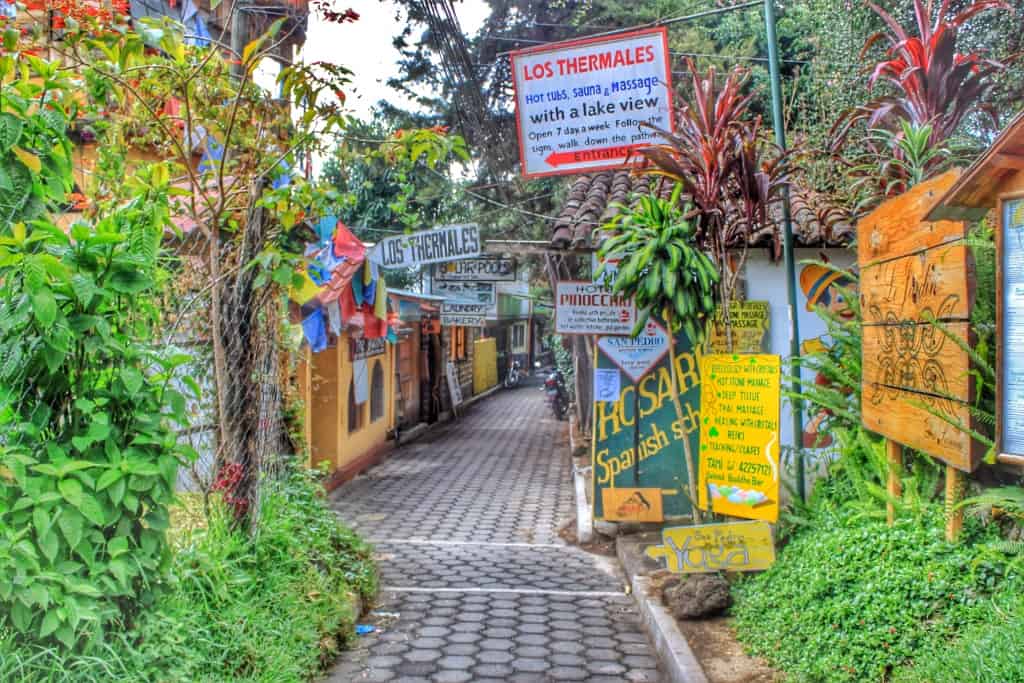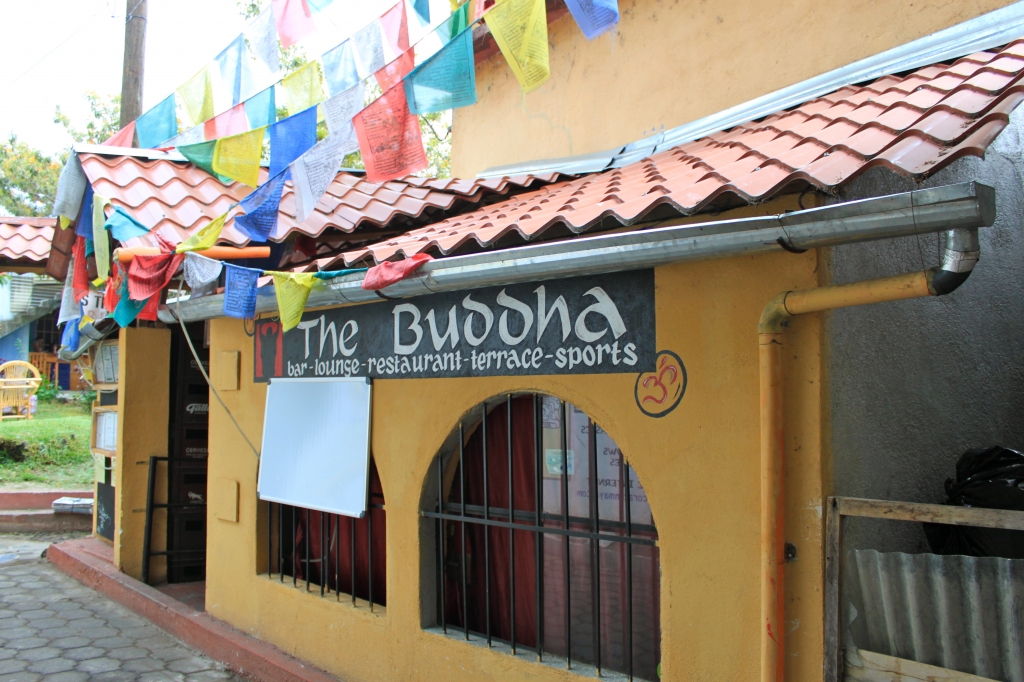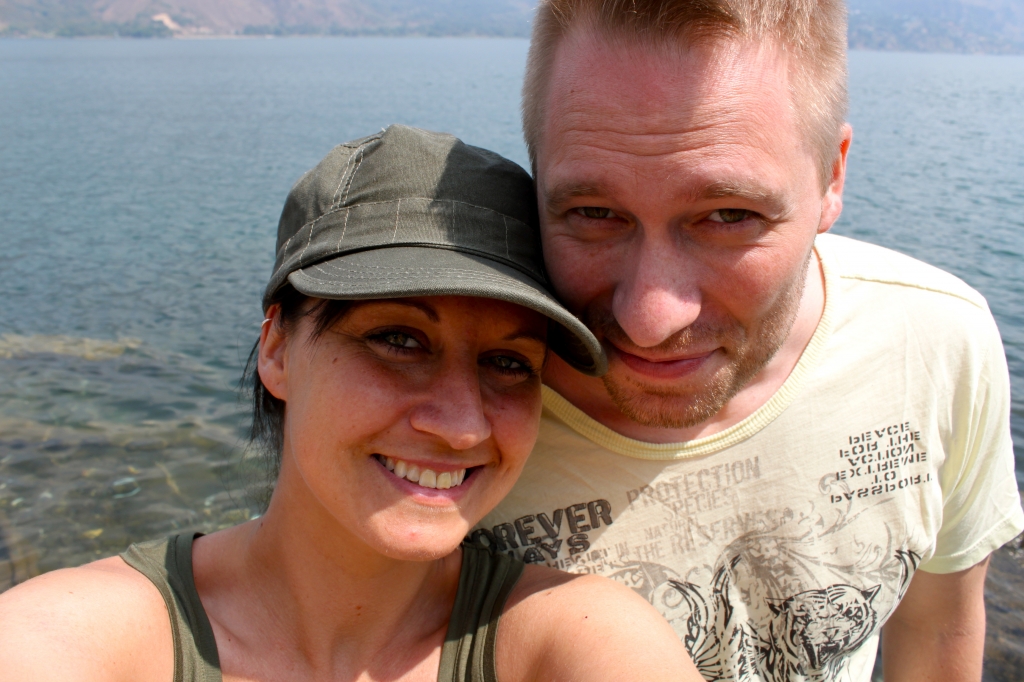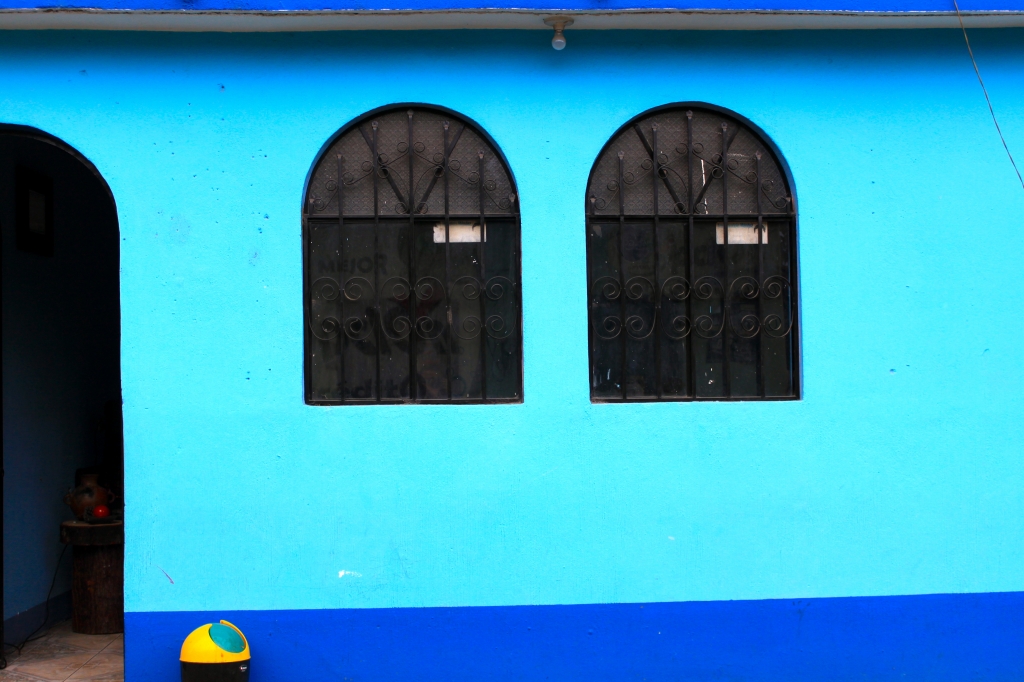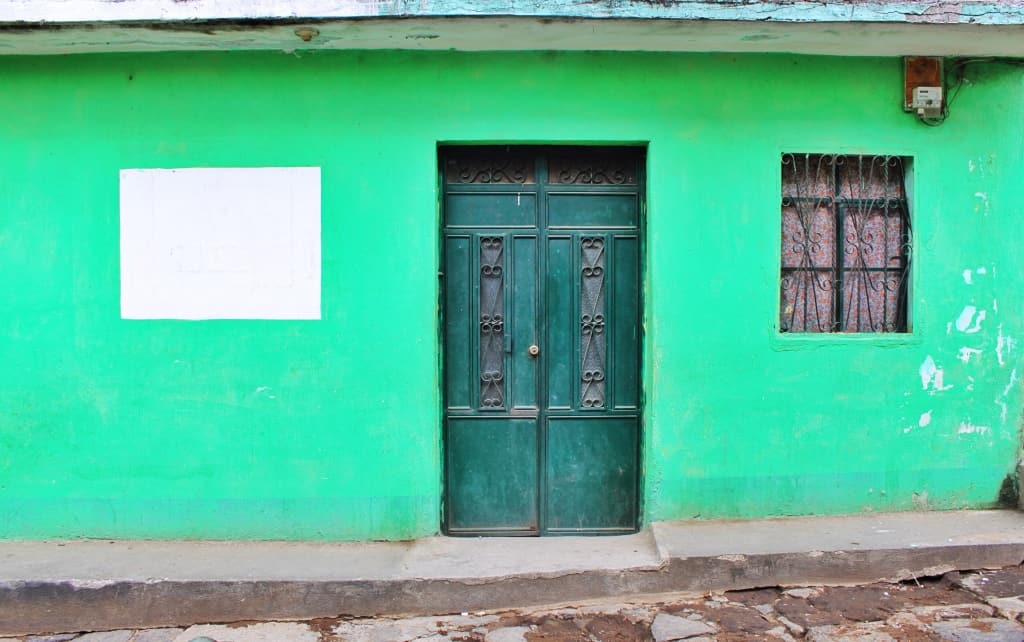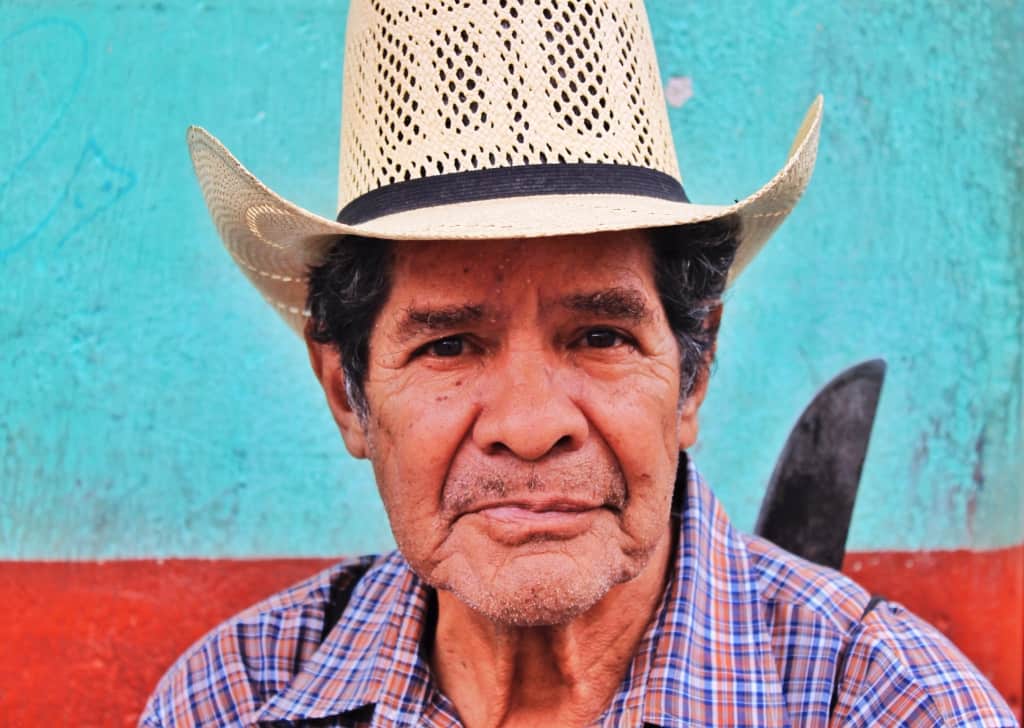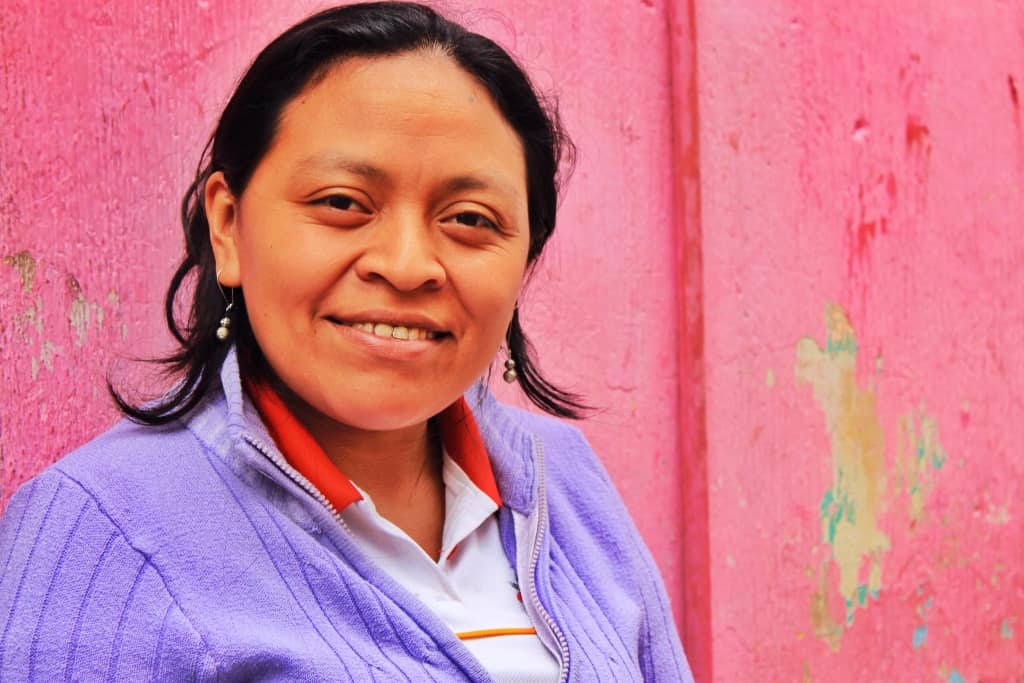 GENERAL TIPS
Where to eat: Atitlan has countless of hot restaurants and diners. We preferred breakfast at The Clover, an Irish tavern at the lake that serves delishious meals, and dinners were usually bought at Hummus-Ya, an Israeli restaurant making the best falafel in the Americas.
Where to stay: I would choose San Pedro any day. We visited San Marcos and Santiago while we were there, but I found the former too quiet and the latter too crowded and touristy.
When to go: You can visit Lake Atitlan all year round, but you'll get the most clear blue skies and fresh sunny days from November to April. December and January are the coolest months, but they offer the best views and landscapes.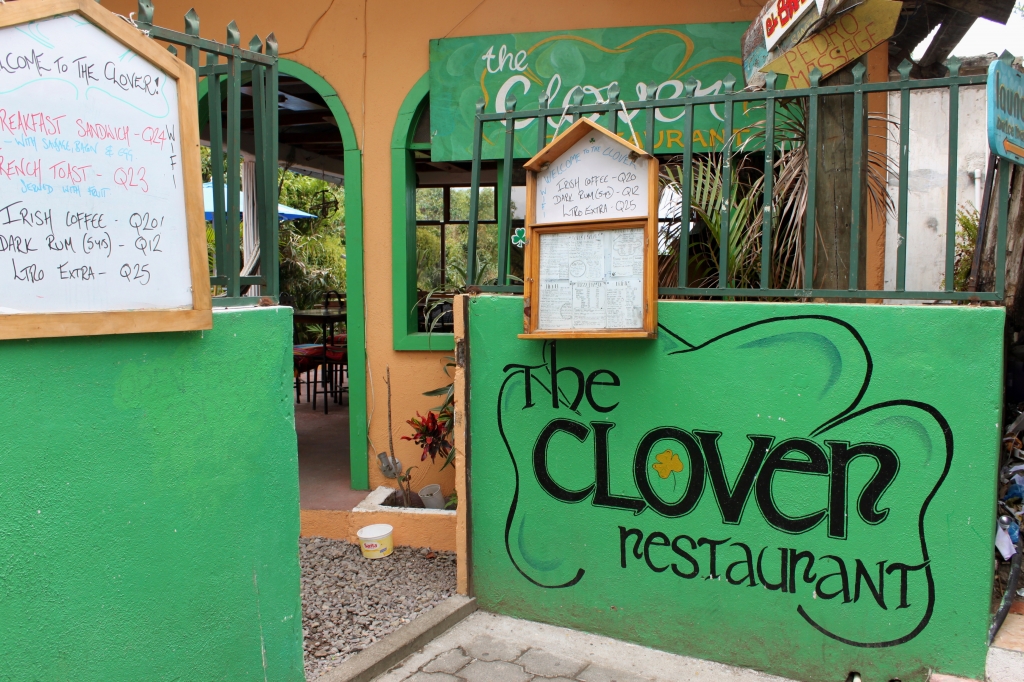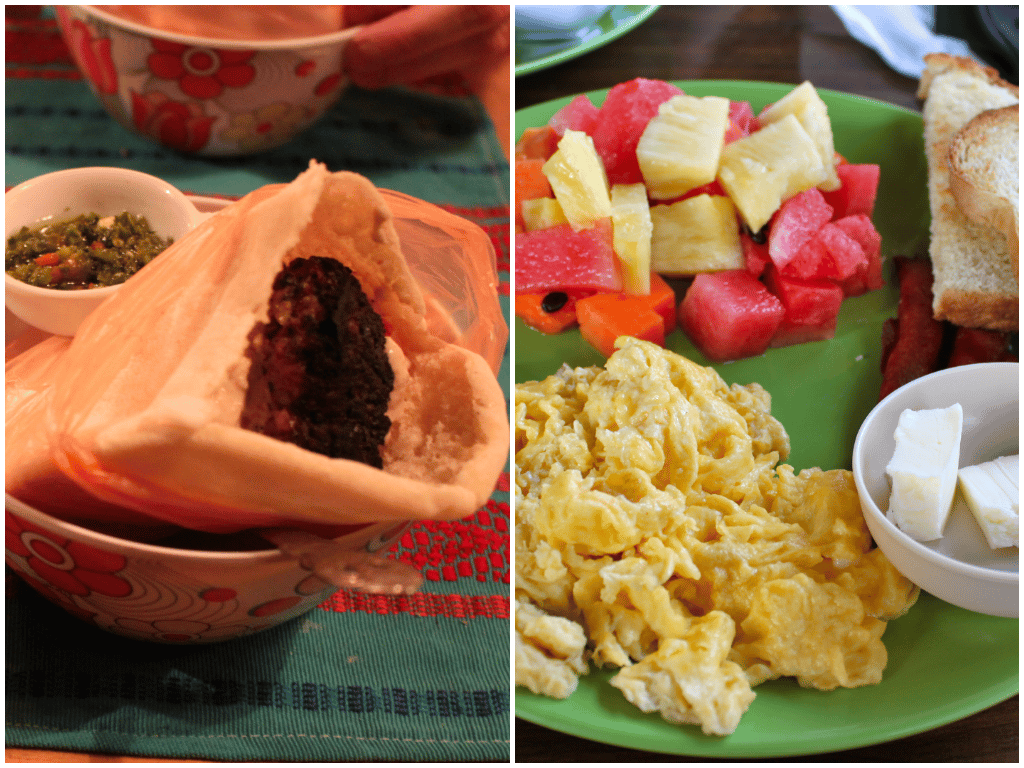 I loved Lake Atitlan and one day when I'm serious about learning Spanish, we will definitely move there for a period of time.
Have you visited the lake? Would you?
Pin to Pinterest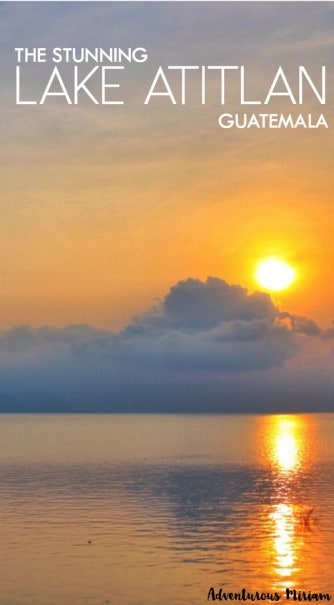 The following two tabs change content below.
I'm Miriam Risager, and this site has been my scrap-book, playground and home since 2013. I launched this blog as a way to share my journey, as well as share the hows, whys and wheres for other travelers.