It's 45°C degrees. Not a single breeze is felt, and the sizzling sun that is dominating this sleepy town stands mockingly high on the sky. We're in León, Nicaragua; a town in the Northern part of the country with a population of nearly 200,000. Among travelers, León is best known for volcano boarding and the more than a dozen colonial churches, most of which are beautifully restored and within walking distance of each other.

CITY OF LIONS
León is an old Spanish colonial town that beautifully embraces modernity without compromising on tradition and local life. There are no McDonalds or 7-elevens disrupting the street picture, and the local markets, vibe and street life provides an authentic feel of the daily life and routine of Nicaraguans. This makes the city a sharp contrast to Granada, another touristy Nicaraguan city often known as the historical rival to León.
Translated as Lion, this city lives up to its name with several lion statues along the churches at the town center. Most significant lions can be found at the tomb of Dario and outside the Cathedral.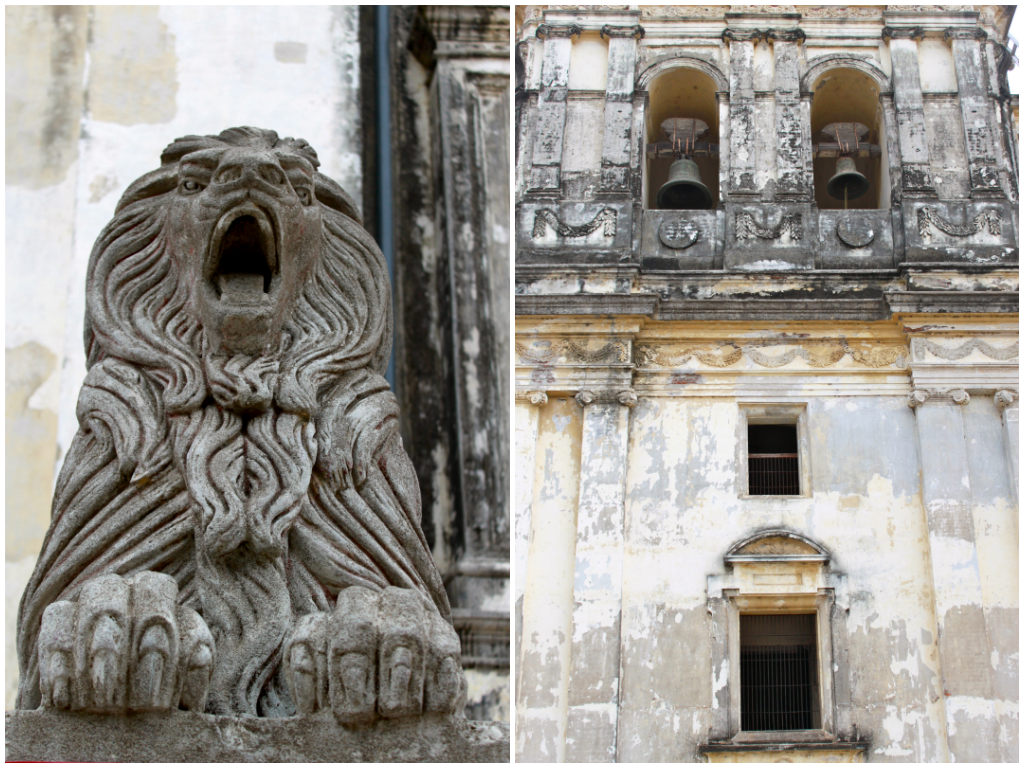 LEÓN
CATHEDRAL
León Cathedral, also known as the Real e Insigne Basilica Catedral de León Nicaragua, is the most magnificent structure in town. It is not only the largest cathedral in Central America, but also one of the best known in the Americas due to its architecture and cultural importance. León Cathedral (built in 1814) is just as beautiful inside as outside, and it has for good reason been declared a UNESCO World Heritage Site.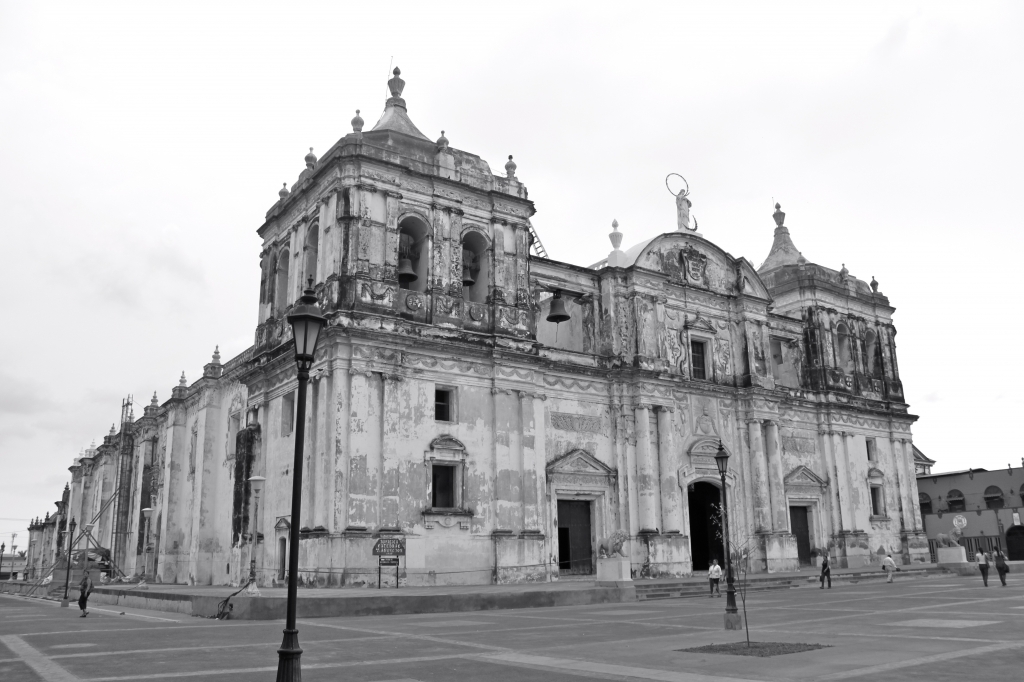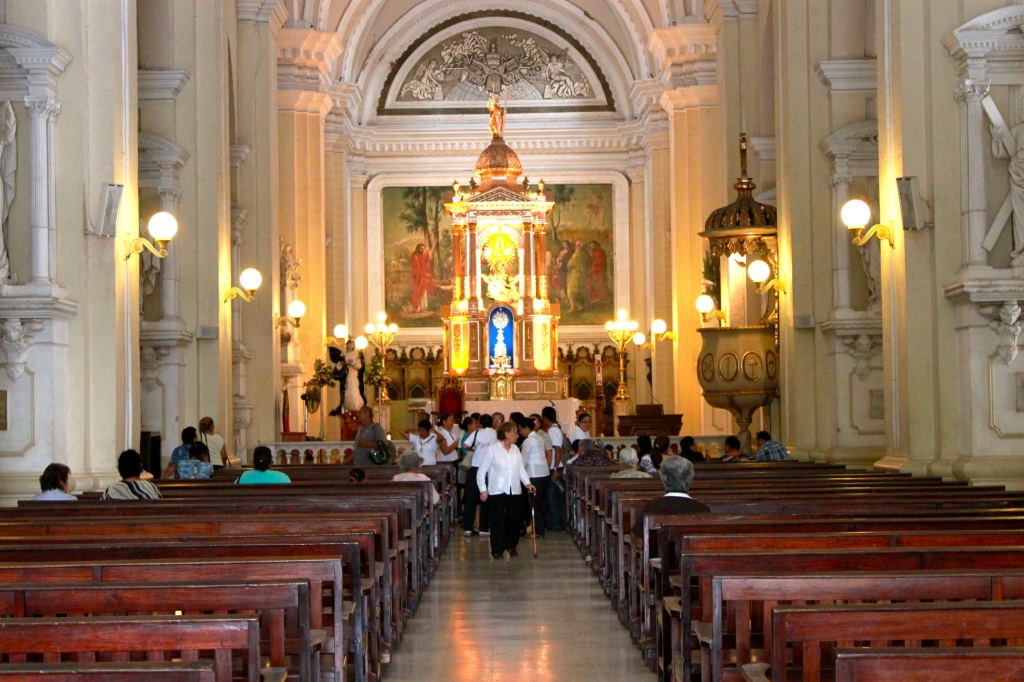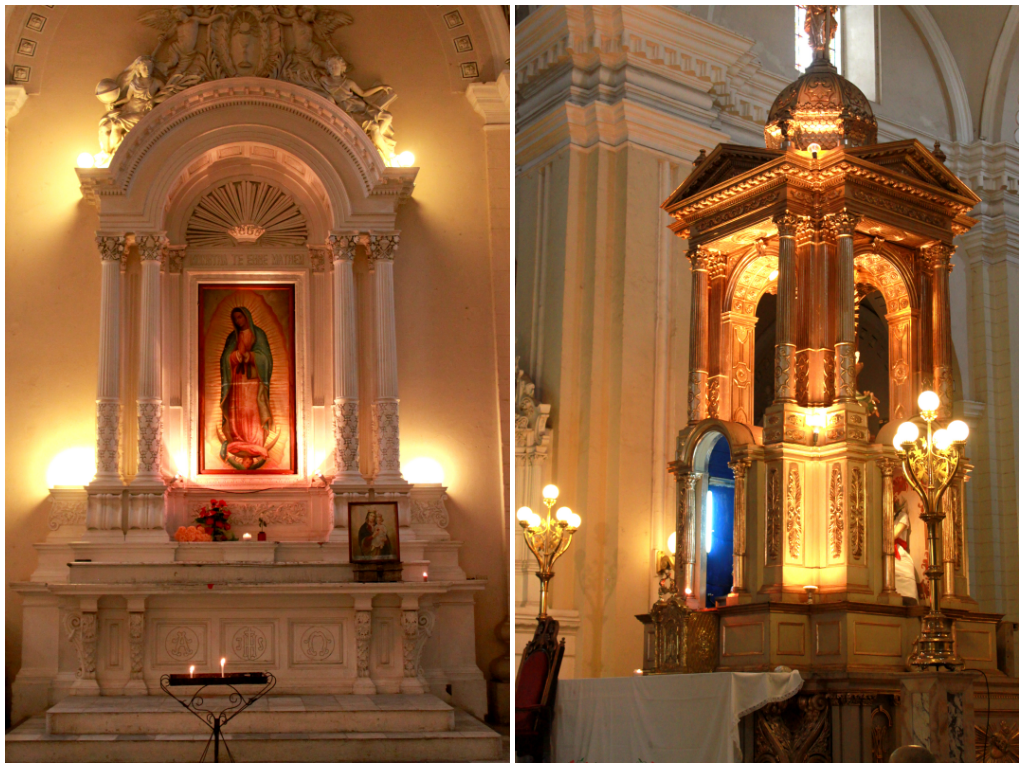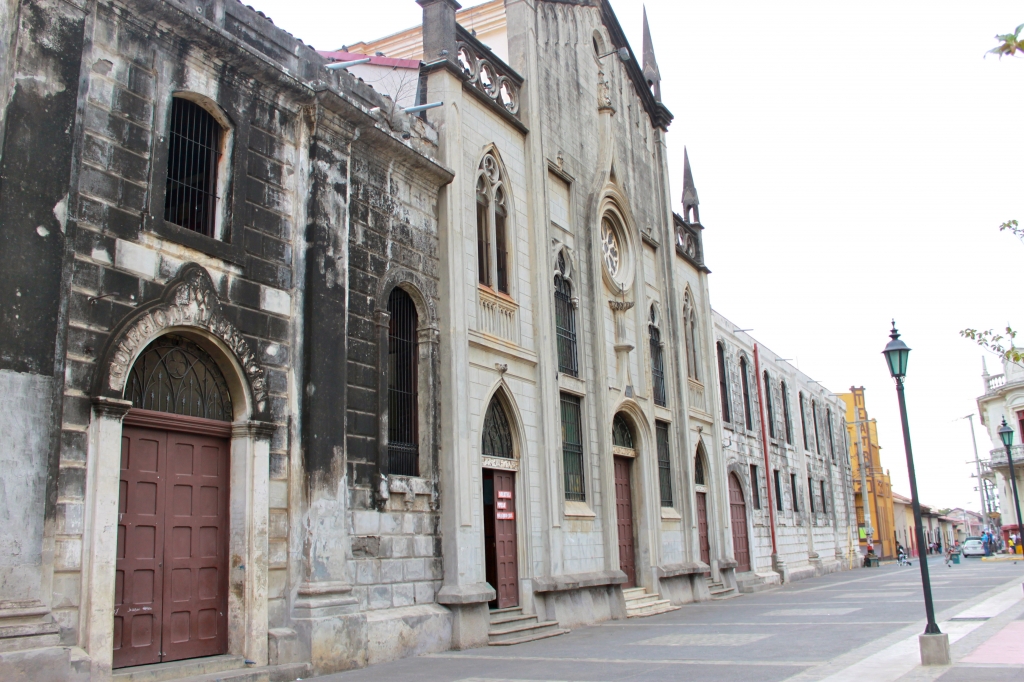 OTHER COLONIAL CHURCHES
On one of the first days, we strolled down the colonial streets of León admiring the architecture and churches on the sideways. This church was only five minutes from our hostel, and at night it was lit up which made it even prettier.
The town has more than a dozen colonial churches. If you feel like seeing more, I recommend Iglesia El Calvario, Iglesia de San Francisco and Iglesia de San Felipe.
STREET ART WITH THE SANDINISTA REVOLUTION
During our time in this Nicaraguan town, I couldn't help but notice the many large-scale murals depicting the Sandinista revolution and its heroes. As I learned, they are there to commemorate the fall of the militarized Somaza family dictatorship who ruled the country for more than four decades. It was overthrown after the National Sandinista Revolution (workers, peasants, students and guerillas) joined forces and defeated the dynasty in 1979.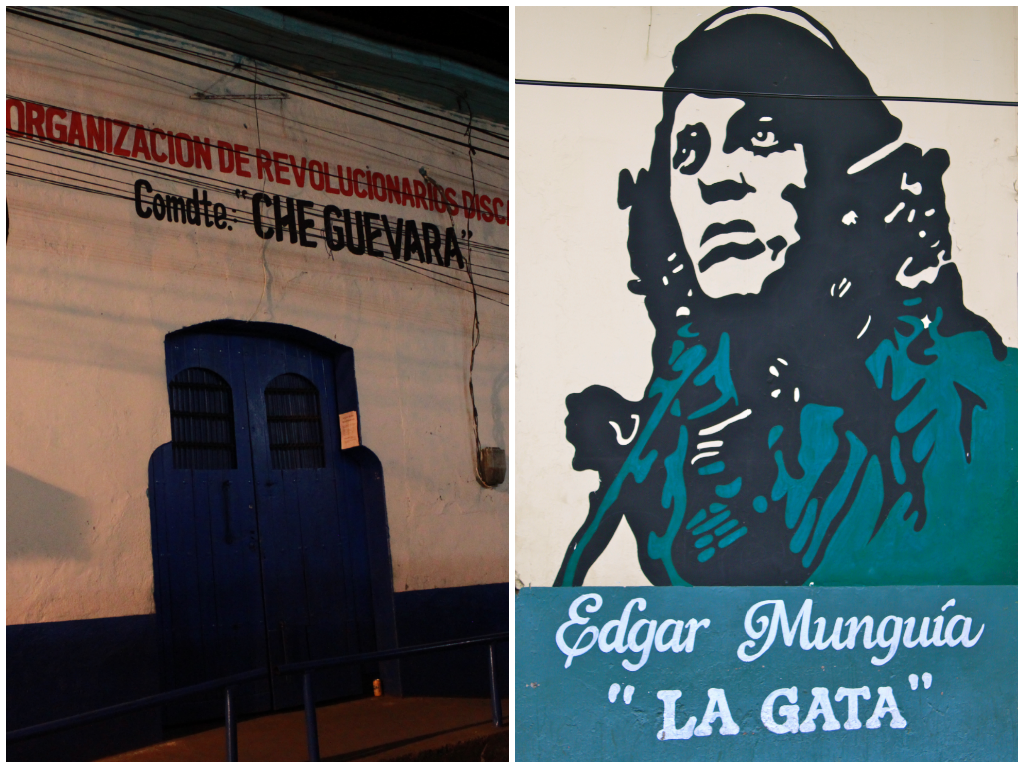 COLORFUL STREETS OF LEÓN
Apart from political murals, the city of León is painted in splashes of colors. Every street house has a flashy intensity which gives the streets a relaxed and informal vibe. Walking around town is one way of passing time here.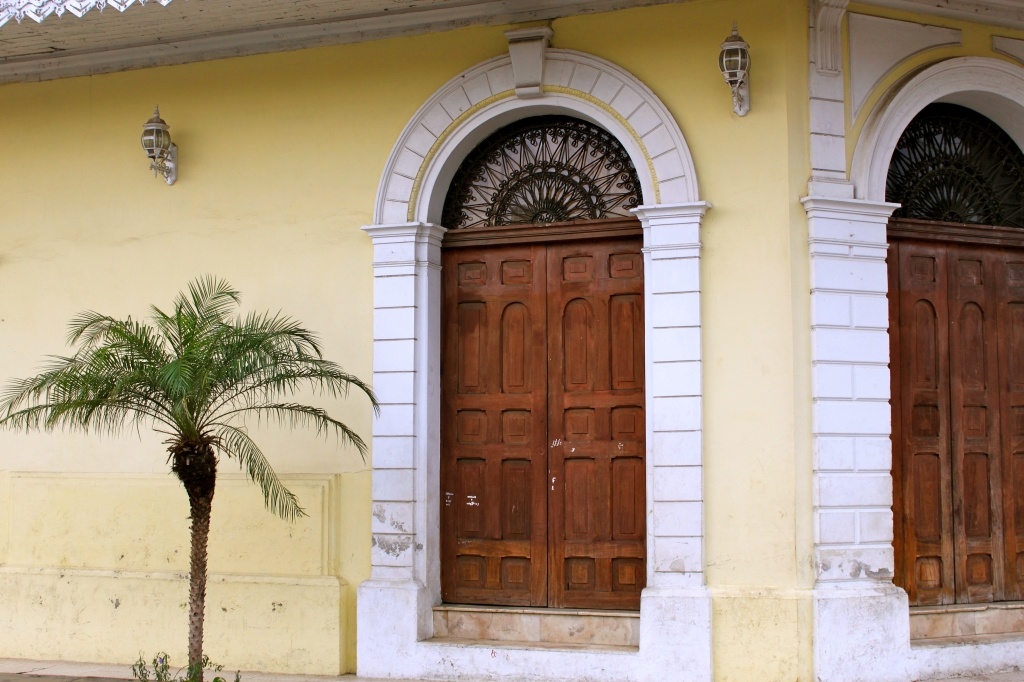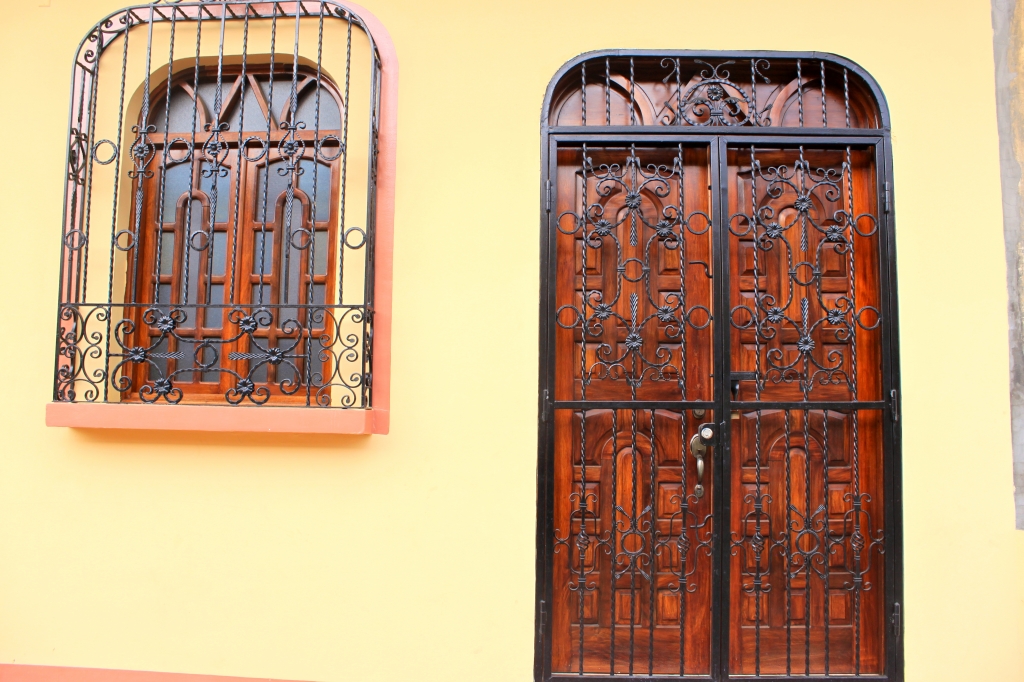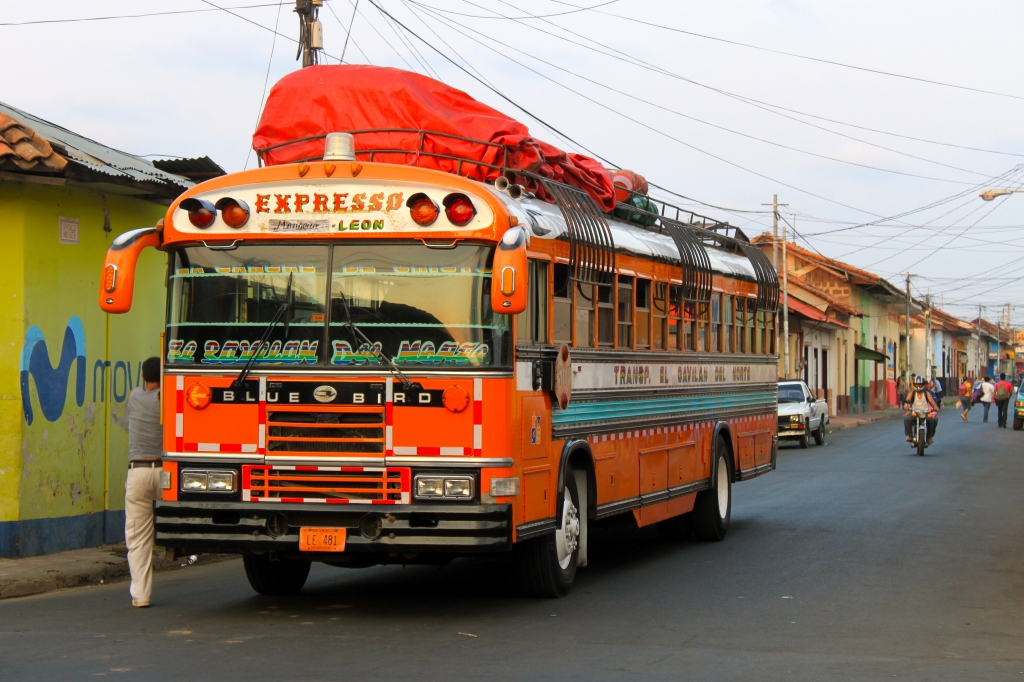 GO TO THE MARKET
Leon's central market is a fun place to discover new fruits and vegetables. Also, if you like Nicaraguan food, you can take a cooking class. I've done these in several countries and it's by far the best way to learn about local food.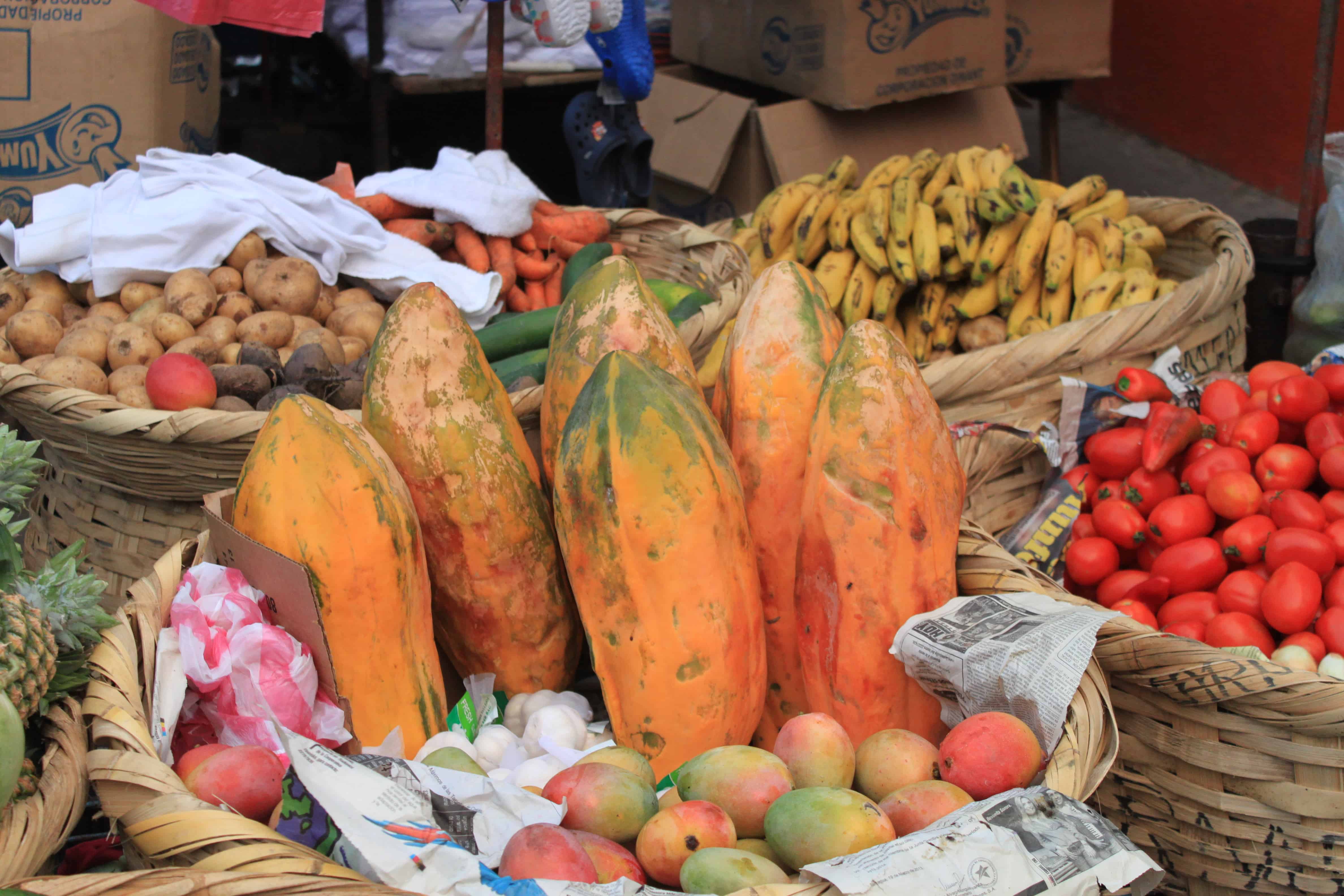 THE RURAL AREAS
The rural areas of town are quite characteristic as well with locals in wagons and carts being pulled by oxen. This is a common sight within the city limits, too.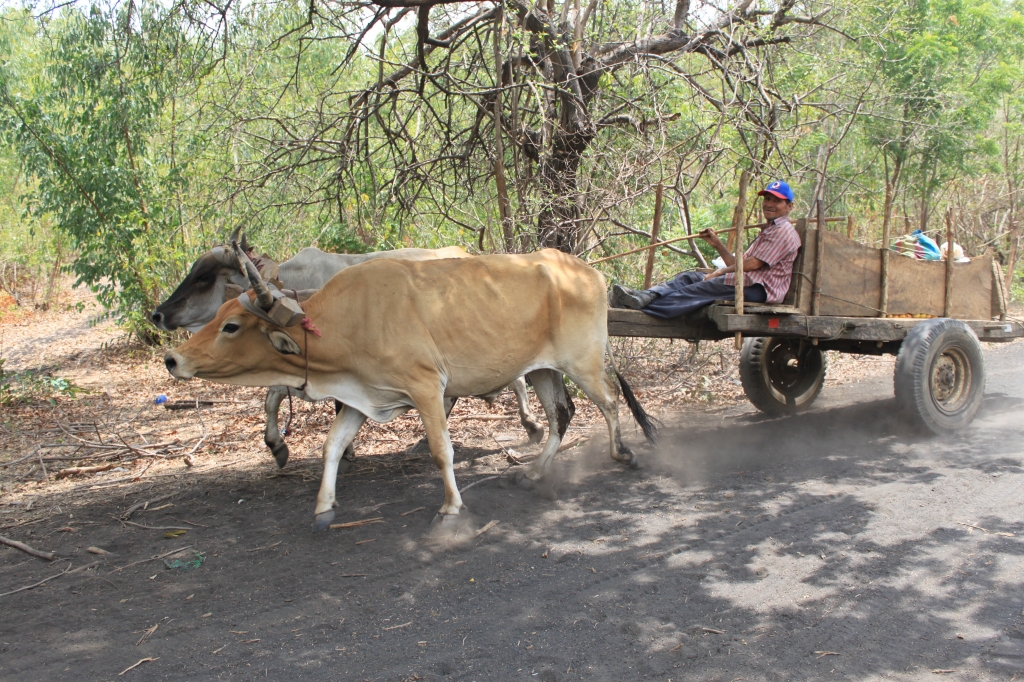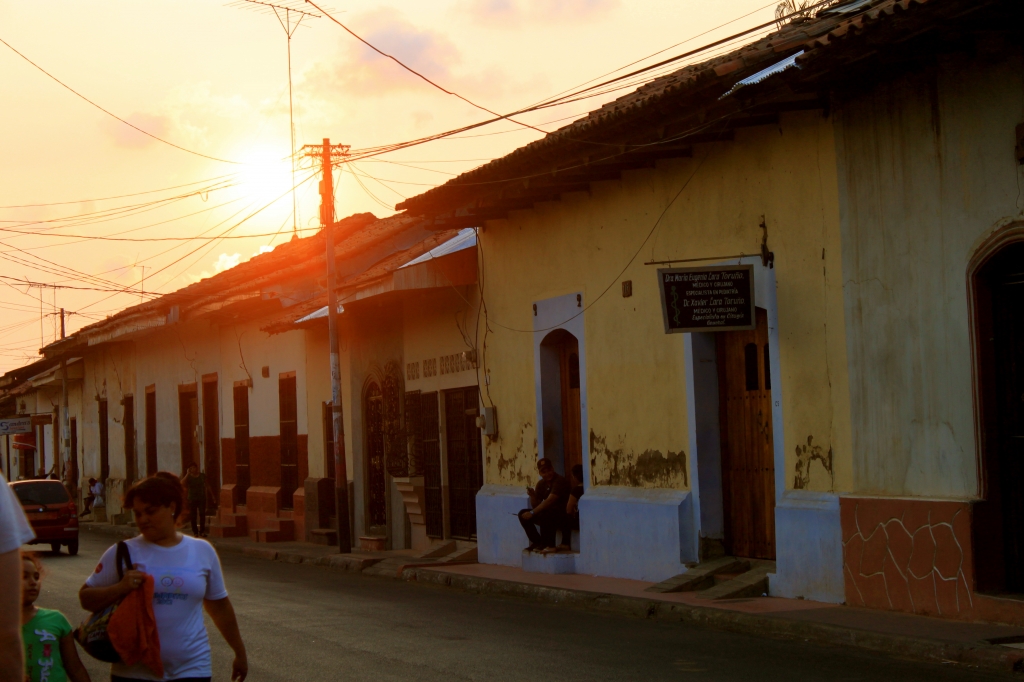 WHERE TO EAT AND GO OUT – BACKPACKER ALLEY
Backpacker Alley is the place to be if you're looking for hostels, bars, tours or laundries. If you're in a party mood, BigFoot is a great place to hang out. I personally preferred Via Via, which also offers live music every Friday night.
You can have breakfast, lunch and dinner at both Via Via and BigFoot. But if you're looking for a more quiet scene, I recommend El Desayuno and Pan y Paz.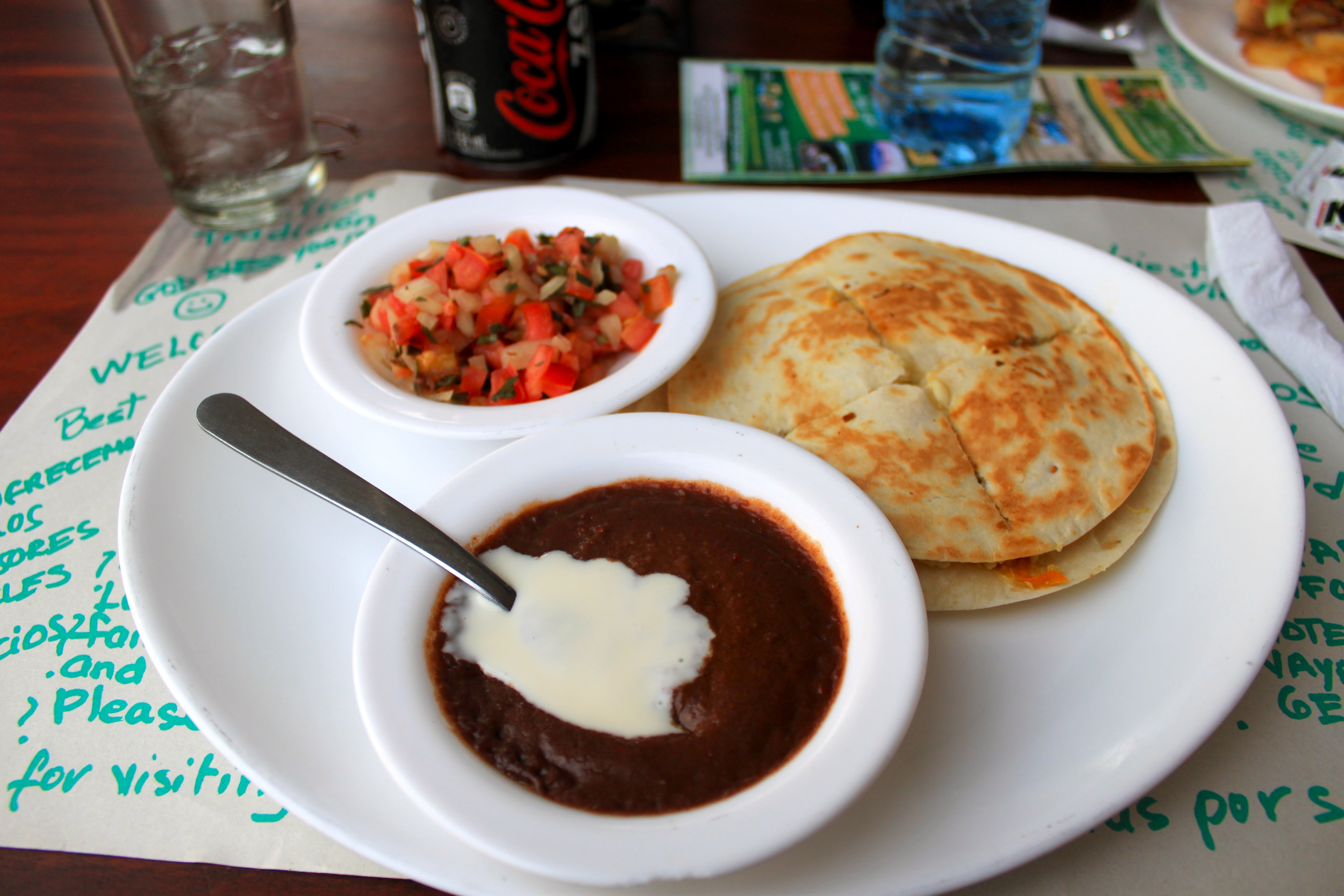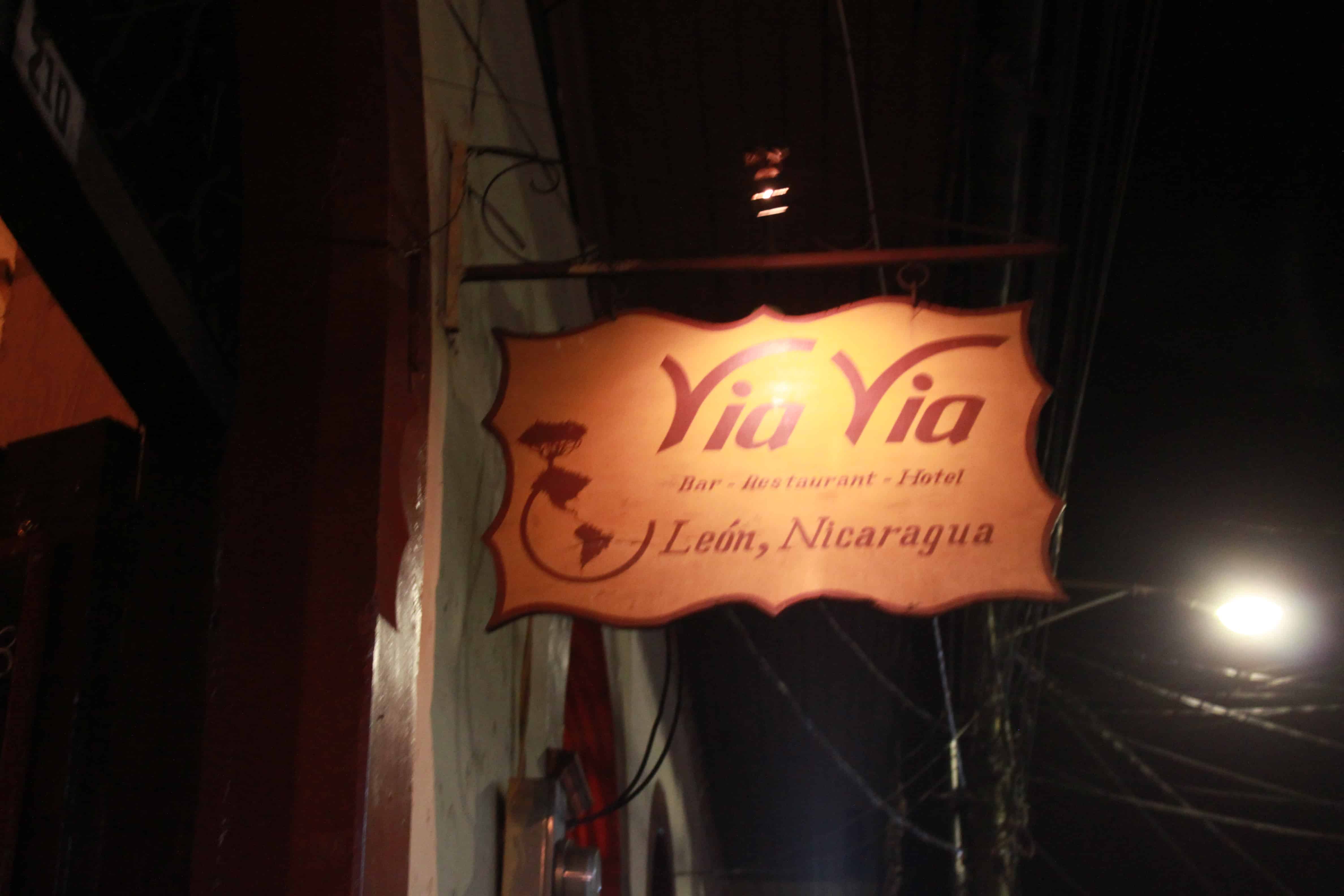 HOSTELS IN 
LEÓN
Party hostel: Via Via – $6-15. It has a busy restaurant, but it's possible to get rooms away from the noise.
Ultimate party hostel: BigFoot Hostel -$6-15. Across from ViaVia, you'll find BigFoot, which is more busy and has a pool.
Backpacker hostel: Hostal Lazybones – $9-45. It has a quiet and laid-back atmosphere, a pool and great breakfast. This is my top recommendation.
Quiet hostel: Hostel Colibri – $7-15. This hostel is a great place to relax in a hammock, and it has a lovely courtyard.
Good location: La Gordita – $15-20. It's located close to La Colonia Supermarket and has a kitchen so you can cook your own food.
VOLCANO BOARDING AT CERRO NEGRO
Volcano boarding is one of the most fun and adventurous things I've ever done. And, it's possible to try it right outside León. If you feel like throwing yourself down Nicaragua's most active volcano Cerro Negro, read my post about volcano boarding.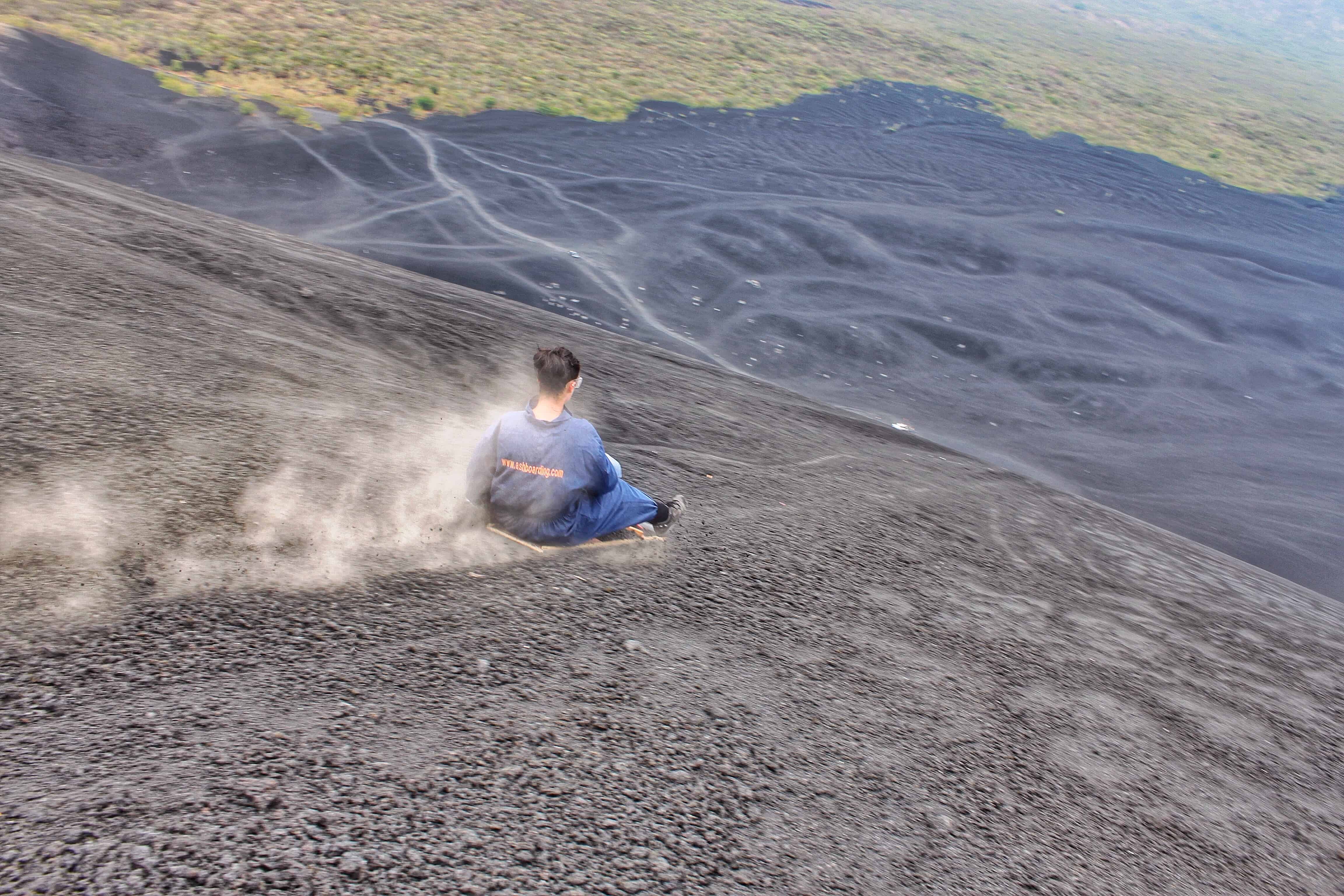 Have you been to León, Nicaragua? What did you think?
Pin to Pinterest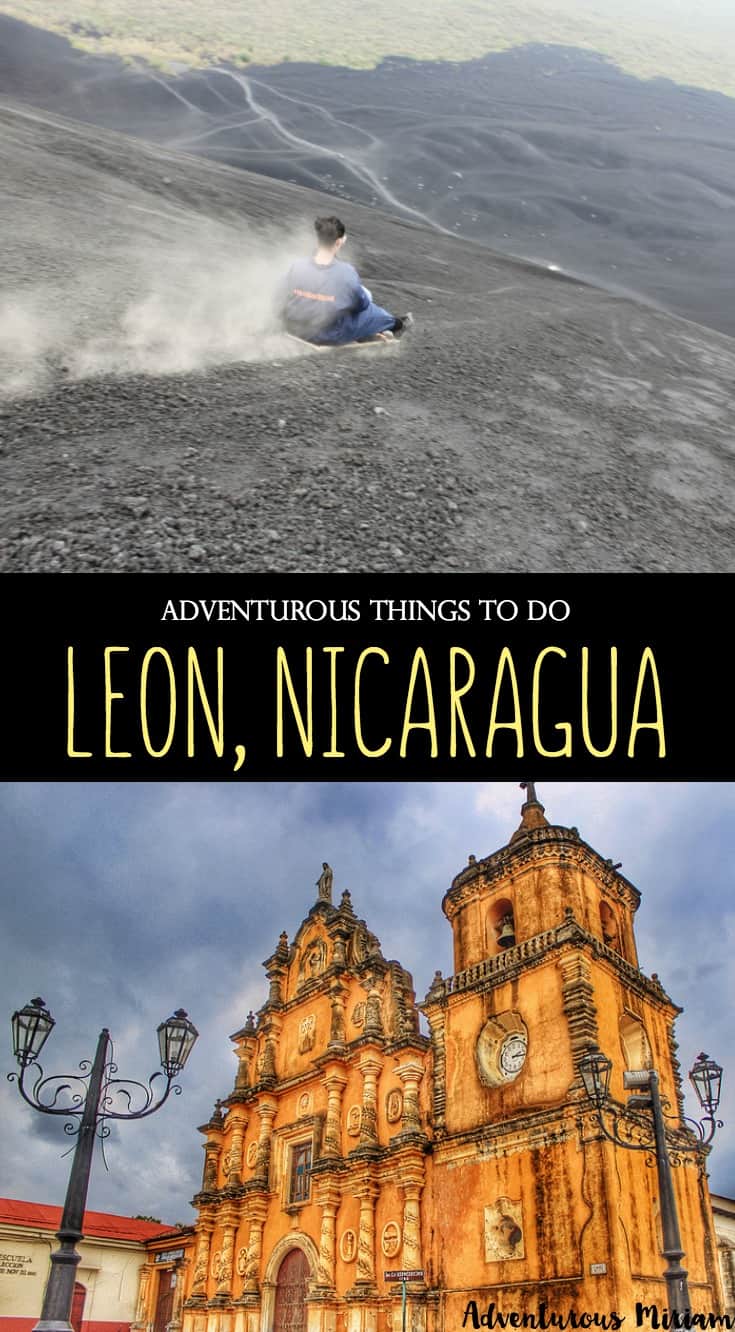 The following two tabs change content below.
I'm Miriam Risager, and this site has been my scrap-book, playground and home since 2013. I launched this blog as a way to share my journey, as well as share the hows, whys and wheres for other travelers.