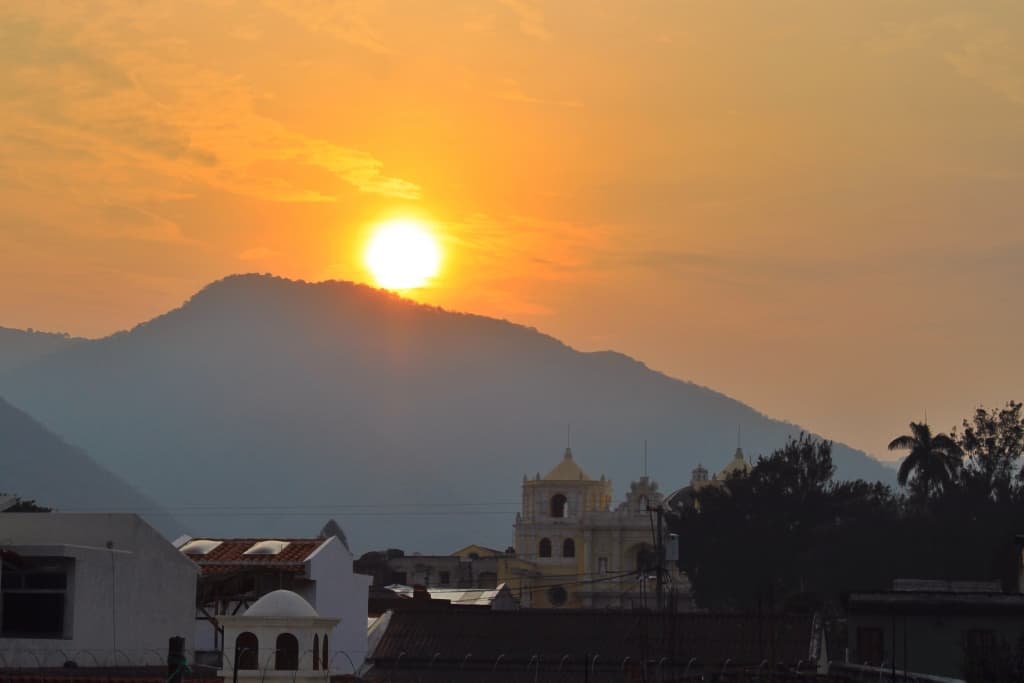 Antigua Guatemala (Old Guatemala) was the colonial capital of Central America and since 1979 a UNESCO World Heritage site. With its cobblestoned streets, colorful houses and three surrounding volcanos, Antigua is one of the most peaceful and beautiful places in Guatemala.
In the doorways of the colonial streets, local vendors are selling homemade pancakes, coffee and foods, while the huge Central Park offers the best spot to watch the local life go by. All this gives Antigua the relaxed and informal vibe it is so famous for.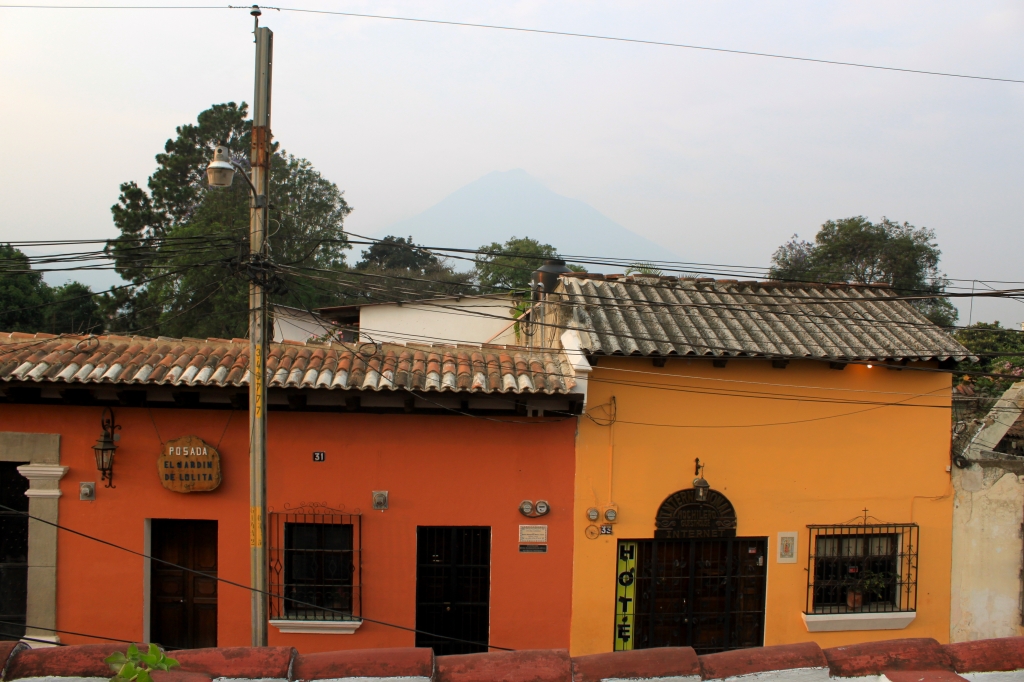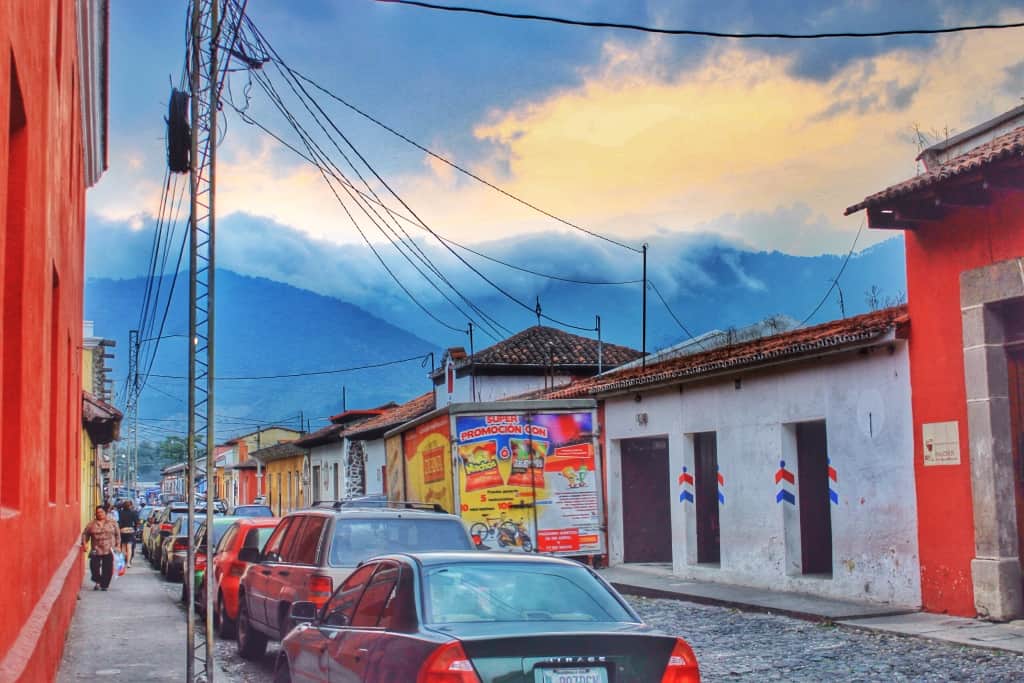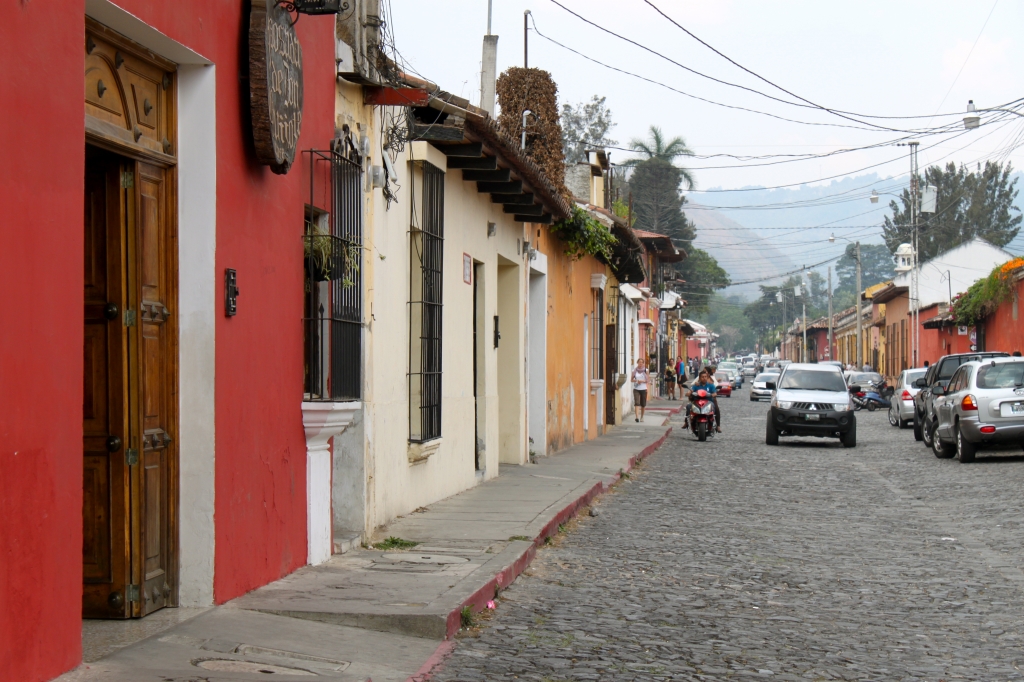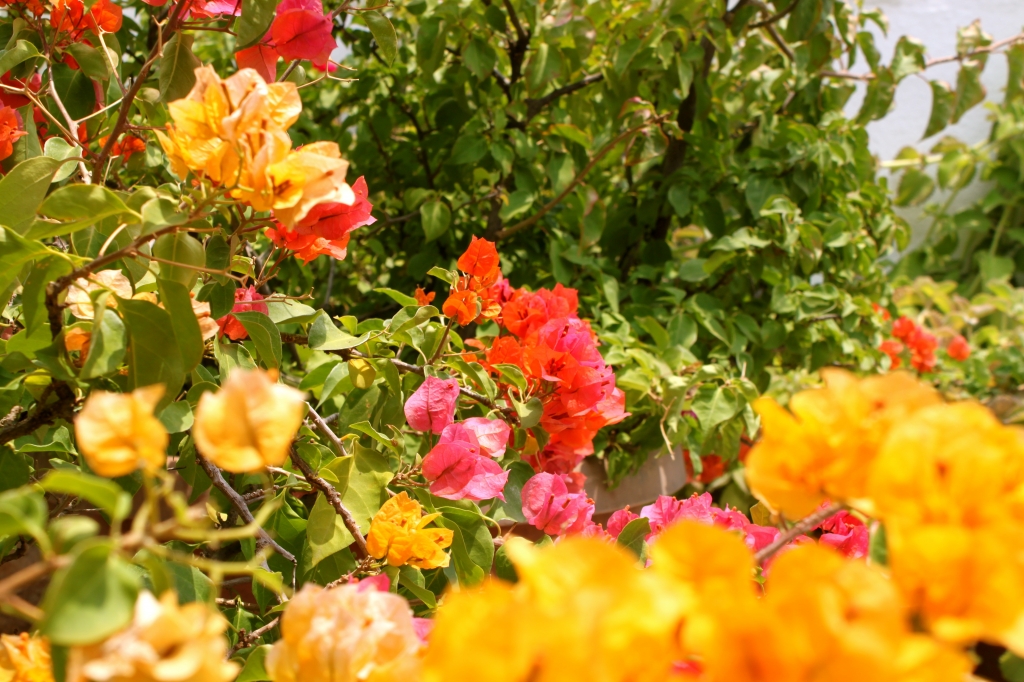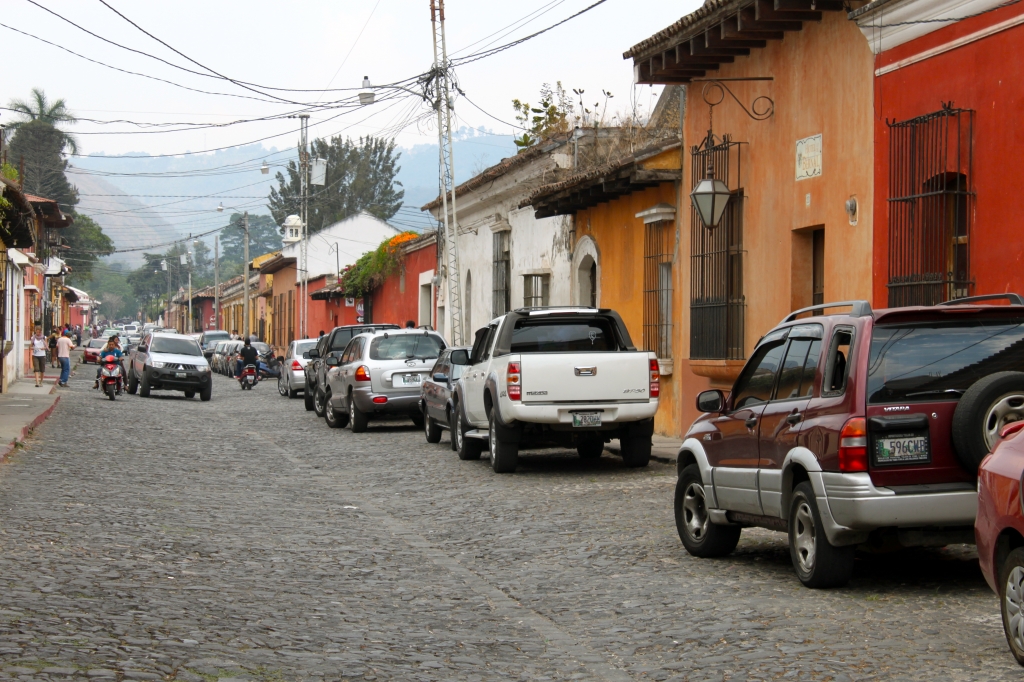 ANTIGUA'S CENTRAL PARK
One of the hotspots is the Parque Central. It is a great place for people watching, and sometimes there will be entertainment such as puppeteers. Everyone hangs out here from old men reading the paper and drinking coffee to sweethearts holding hands and kids running around and playing.
Antigua has 35 churches of which most are close to the central park. The majority of them have beautiful artwork adorning their walls, and the gardens and crypts are really interesting as well. Be sure to visit the Cathedral de San Santiago at night as it is completely lit up and magnificent.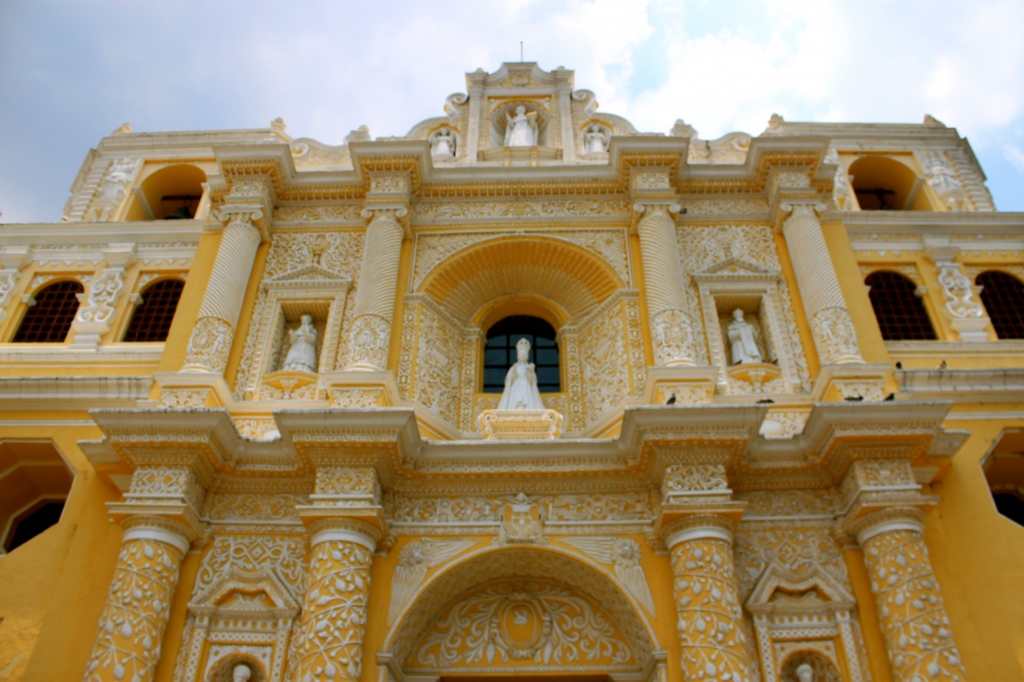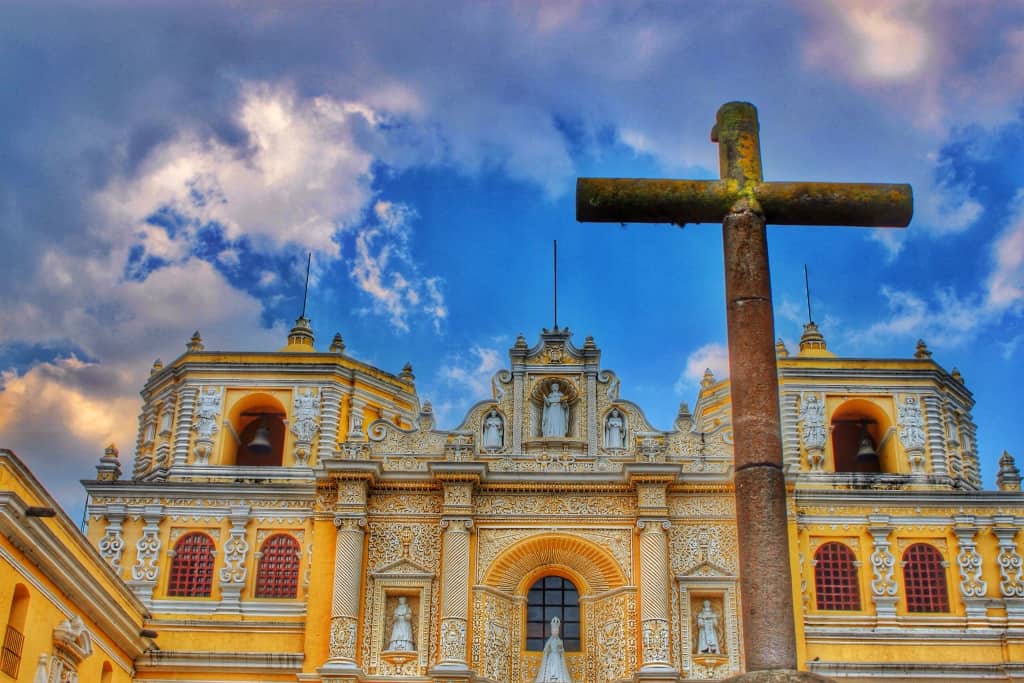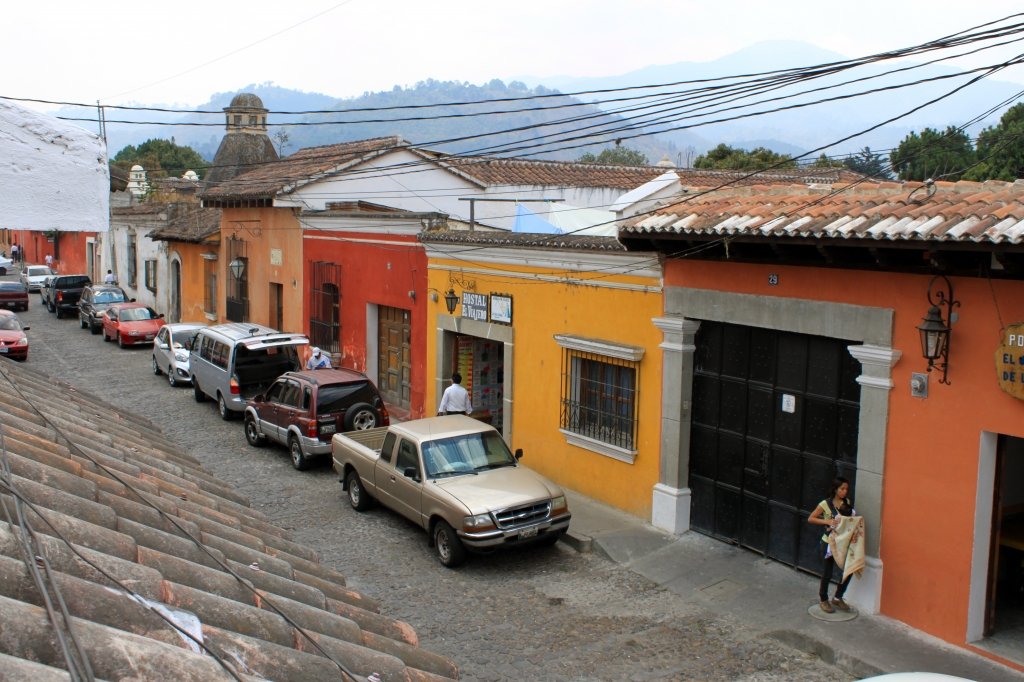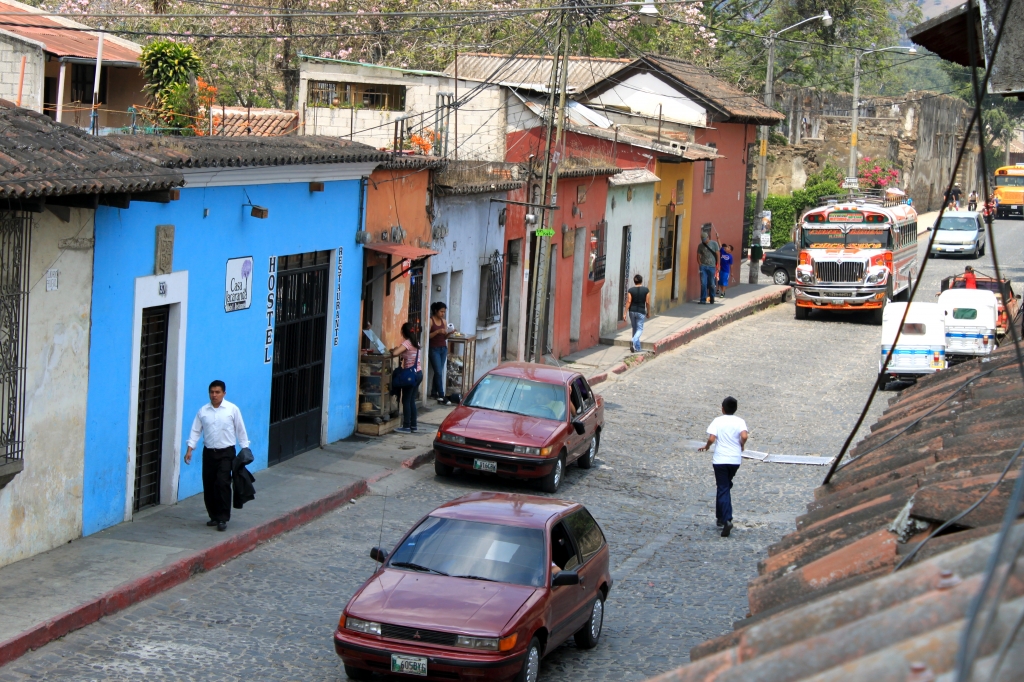 One of the prides and distinguishable landmarks of Antigua is the Santa Catalina Arch. Built in the 17th century, it originally served as a way for nuns of the Santa Catalina convent to pass from one building to the other without going out on the street. The place is extra beautiful in the evening when it is lit up.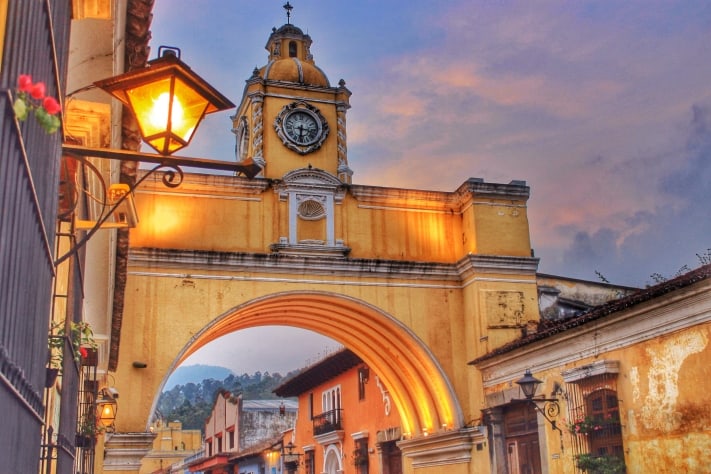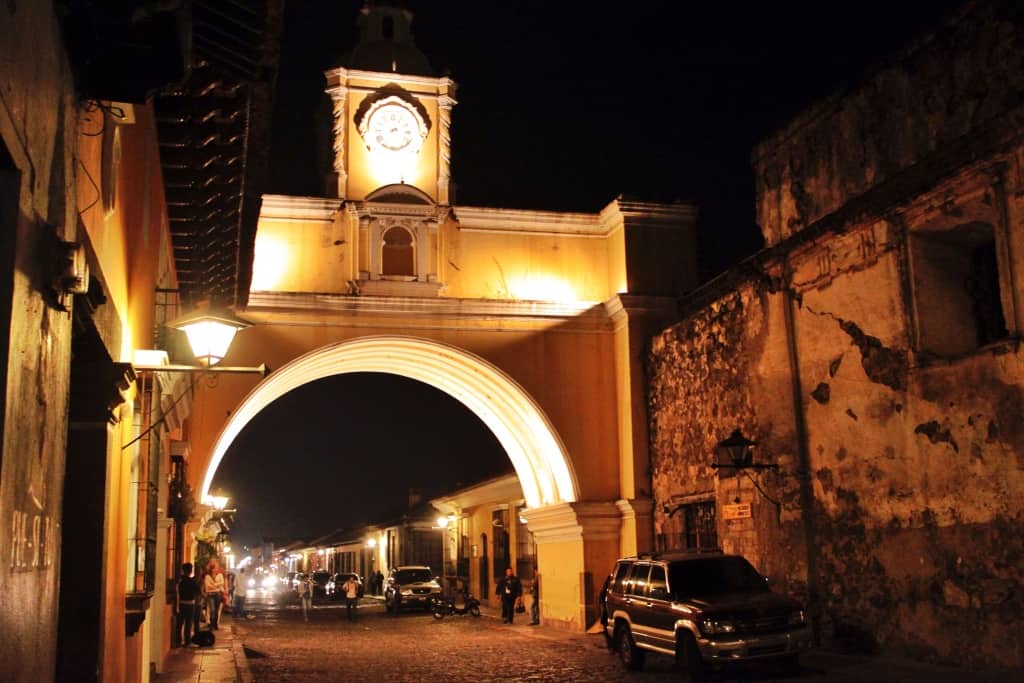 KICKING BACK AT YELLOW HOUSE
During our visit in Antigua, we stayed at Yellow House. They don't have a website, so I contacted them via their Facebook site (follow the above link). The place is impeccably clean, breakfast is amazing! and it's very close to everything. Plus, it's really cheap. We paid only US$15 per night for a private room.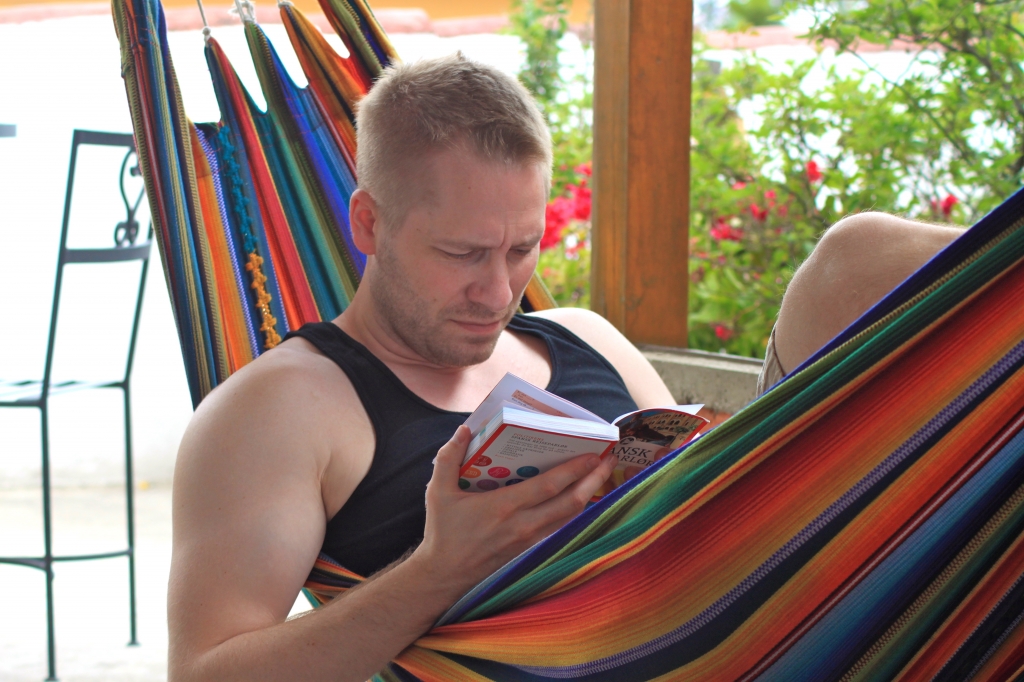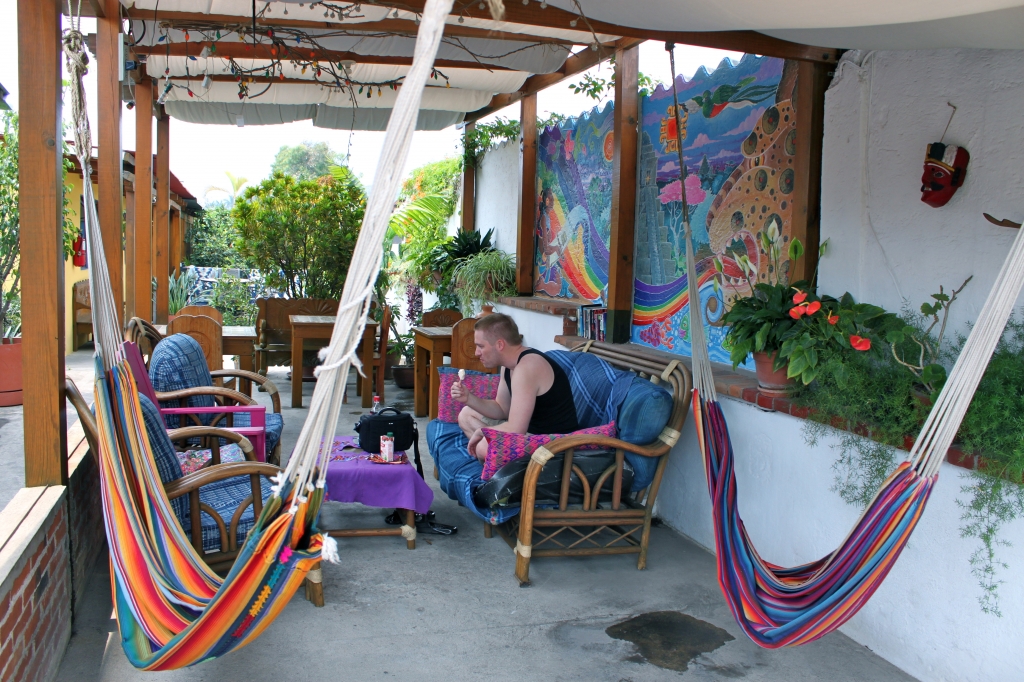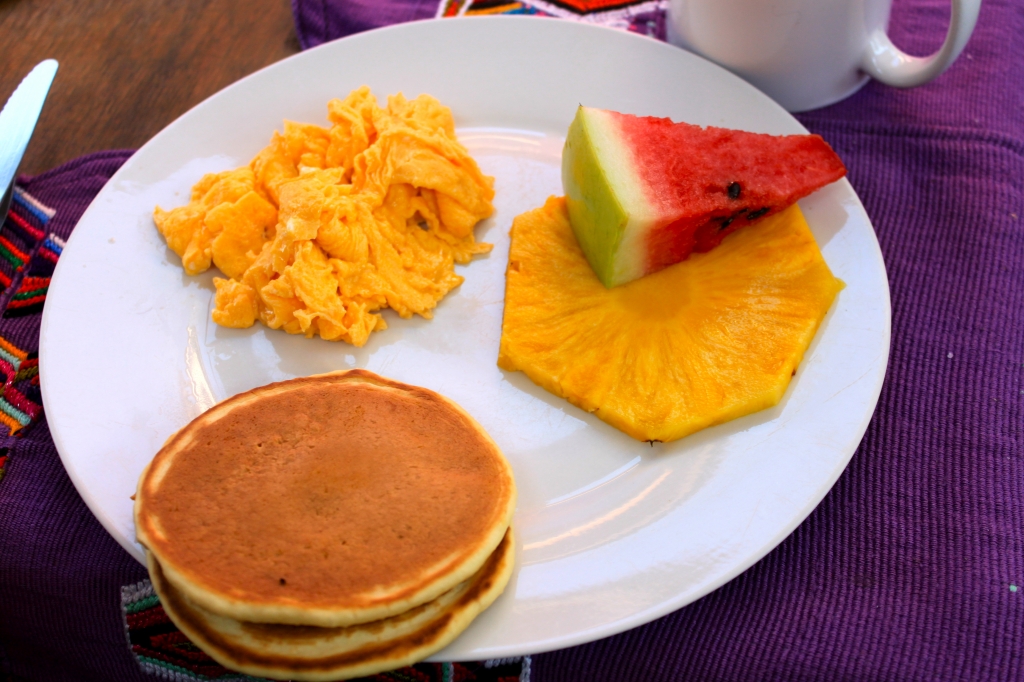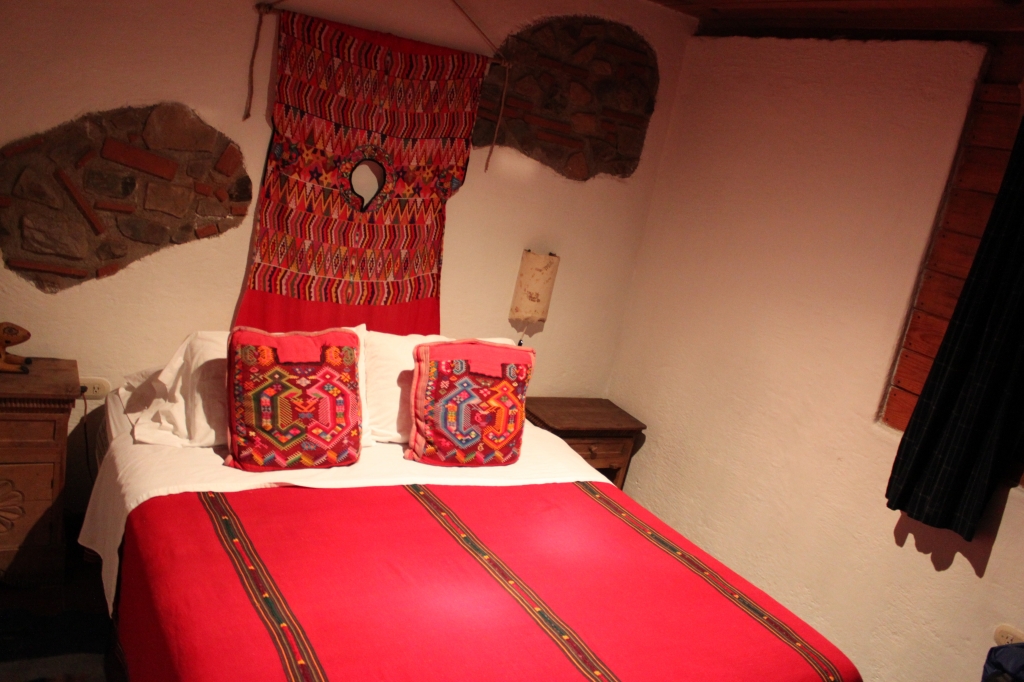 HOW TO GET AROUND
The cheapest way to get around and out of Antigua is by local transportation: chicken busses. They are often crowded, but the price is ridiculously low which makes it livable. You can also opt for a tuk tuk or an organized tour. The town is fairly small though, so walking around shouldn't be a problem.
HOW TO STAY SAFE
Even though I personally didn't experience any misadventures and in general found Antigua to be peaceful, I feel obliged to warn you. There's no need to feel unsafe in this town, but note that Guatemala is one of the most dangerous countries in the world, and that it has one of the highest murder rates worldwide.
As a rule of thumb, don't flash your valuables, don't walk alone (or even two together) after 11pm, and avoid empty streets when it gets dark – as you probably would in many other countries, too. Also, be cautious if you're visiting Cerro de La Cruz outside town (go with an officer of the tourist police on a free walk at 10am or 3pm daily) or hiking some of the surrounding volcanos as kidnappings and robberies have occurred there.
THINGS TO DO
Try the coffee. Some of the best coffee in the world is grown just a few kilometres out of Antigua.
Buy Jade. Antigua is known around the world for having the best jade. For the best quality, buy it in a store, not at a market.
Visit during Easter (Thursday and Friday before Easter Sunday). At Semana Santa you will experience processions and the making of alfombras (sacred carpets made out of dyed sawdust, vegetables and flowers).
Go out. Antigua is a party town. Just search around Central Park and follow the crowd.
Adventure tours. Many tour companies offer volcano hikes varying from day to overnight trips.
Coffee or chocolate tour. Antigua is surrounded by coffee farms, and the town offers plenty of chocolate classes too.
Learn Spanish. This place offers the cheapest classes in the world, and you will have the opportunity to be taught by Mayans (who are known to speak more slowly, making it easier to learn and understand the language).
Have you ever been to Antigua? Did you feel safe?
Pin to Pinterest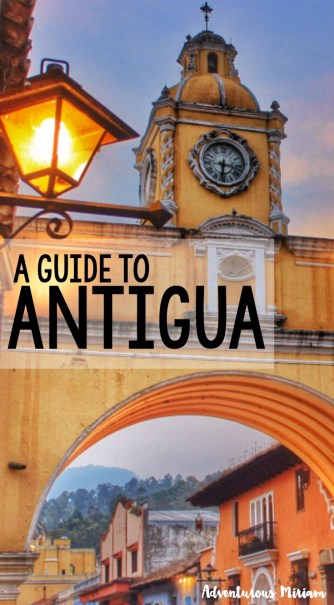 The following two tabs change content below.
I'm Miriam Risager, and this site has been my scrap-book, playground and home since 2013. I launched this blog as a way to share my journey, as well as share the hows, whys and wheres for other travelers.